At TIFF, POP goes Japan
TIFF brings a taste of contemporary Japan to Toronto with a free art exhibition.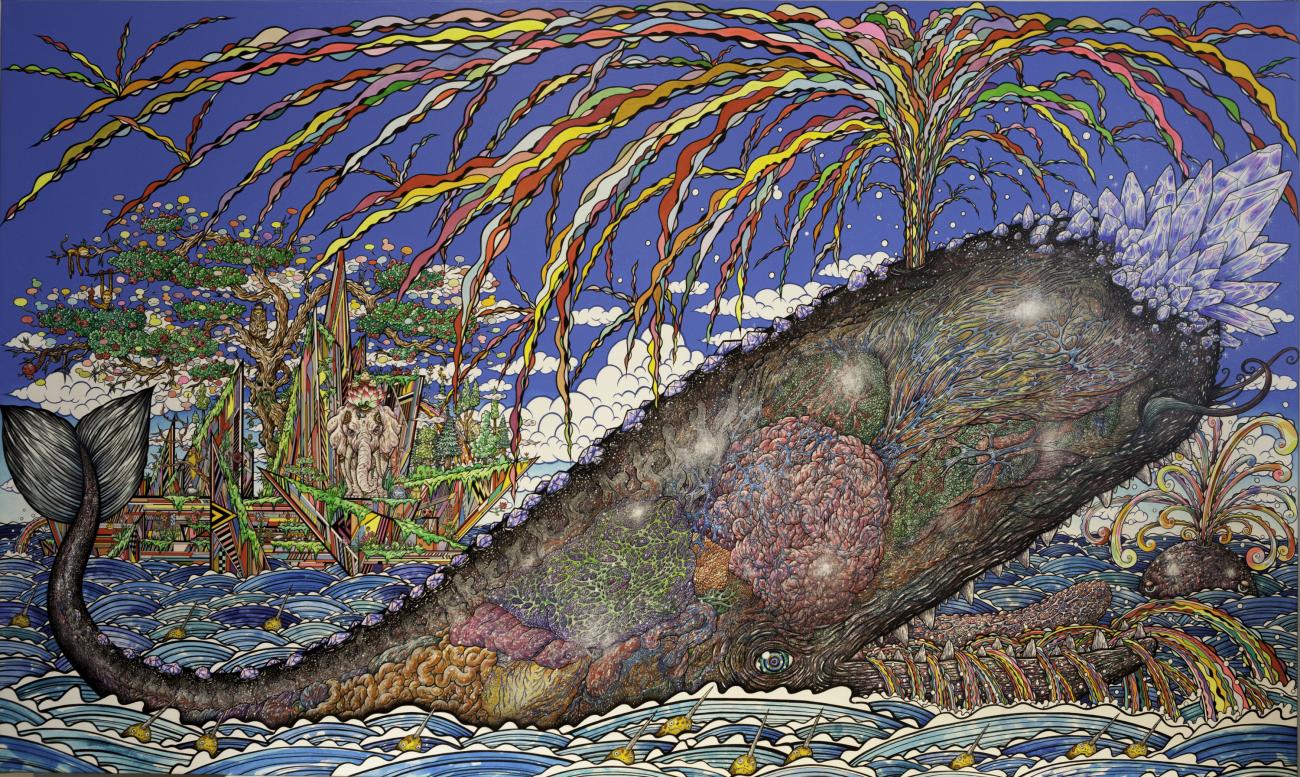 Mitsuo Kimura, Onslaught, 2017. Acrylic, ink, watercolour, and pigment on paper mounted on wood panel. 36" x 60"
Japanese anime, manga and films are bold, experimental and imaginative. This year, TIFF is celebrating the visual culture of Japan with POP Japan -  a new programming series featuring some of the most iconic Japanese films ever made, from 35mm films of Seijun Suzuki, anime classics, to the legendary Hayao Miyazaki from Studio Ghibli - on until June 27.
Part of the series and on view at the TIFF's Atrium Gallery is Reimagining: Narratives of tension and wonder, a free public art exhibition featuring works by multidisciplinary artists Mitsuo Kimura and Toko Hosoya, and a mural by graffiti artist Tim Fukakusa. From intricate paintings to small ceramic objects, visitors will see a playful collection of works that transform everyday materials and personal experiences into whimsical and fantastical artworks that "occupy a space between real and imaginary, past and present, internal and external." The exhibition was curated by Elysse Leonard, TIFF's Manager of Community and Public Spaces.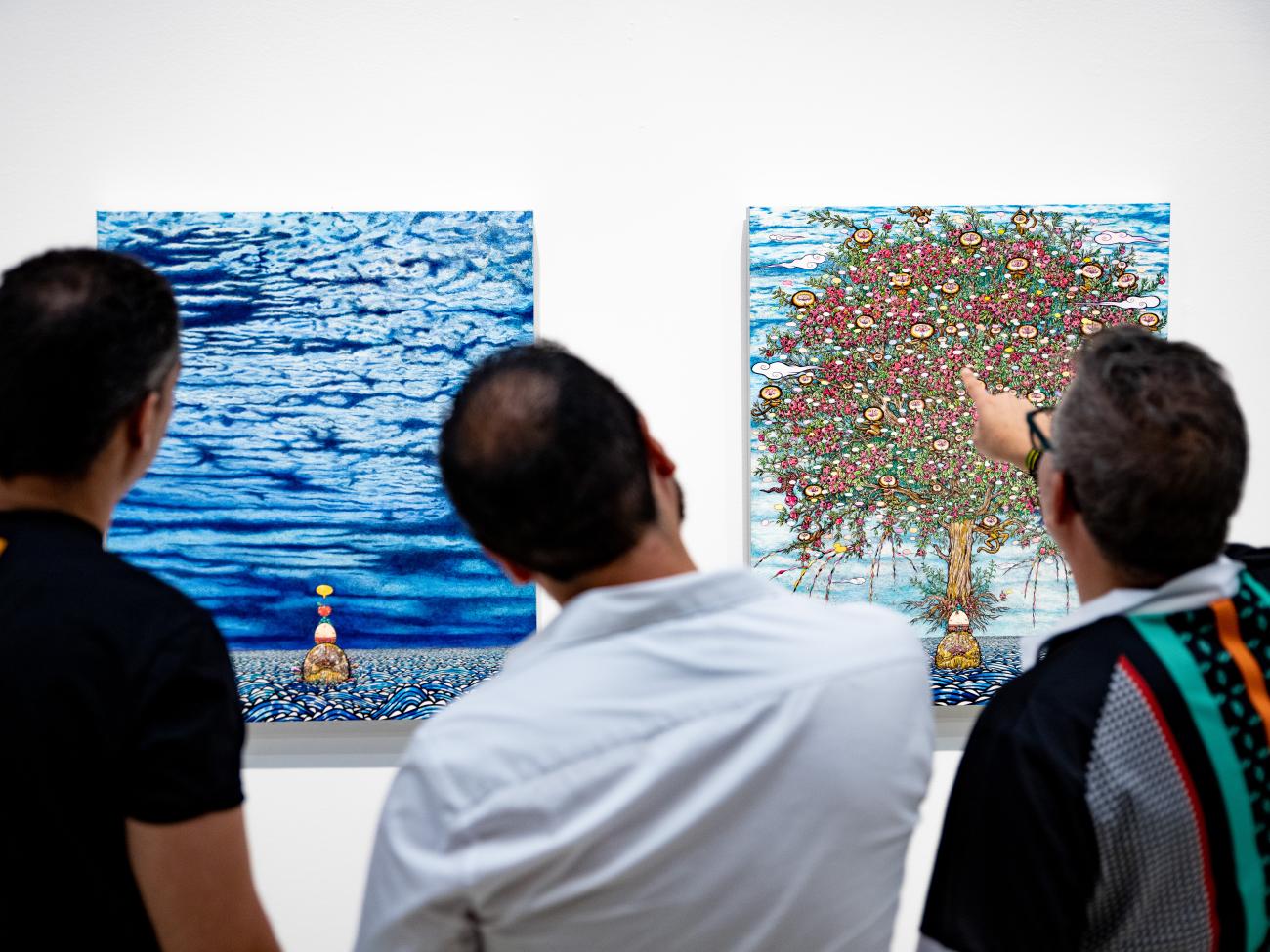 Installation View of Mitsuo Kimura's Paintings in Reimagining: Narratives of tension and wonder at TIFF 2023 - POP Japan. Photo credit @picjerphoto
Adorning the walls are Kimura's fun, colourful paintings that turn heads with overwhelming detail and contemplative narratives. As you look closer, you'll begin to see how he finds inspiration in his experiences growing up in Japan surrounded by manga, anime and video games. His practice grounds in both popular and traditional Japanese art forms, and weaves in the challenges he has had navigating as an immigrant in Canada. Together with his small ceramics, Kimura builds his universe merging ukiyo-e, manga and anime styles and themes with his personal experiences as a Japanese-Canadian.
"These paintings and sculptures combine many elements from Western religion, Buddhist stories and classical mythology. Examples include the apple, 'the forbidden fruit', the Lotus growing in the muddy pond and the great whale," explains Kimura. "Life in the pond is a metaphor from Buddhism. We are living [on] a muddy pond, with many struggles, but when we overcome those things, one day we will get our achievements like a blooming lotus flower in the chaotic world.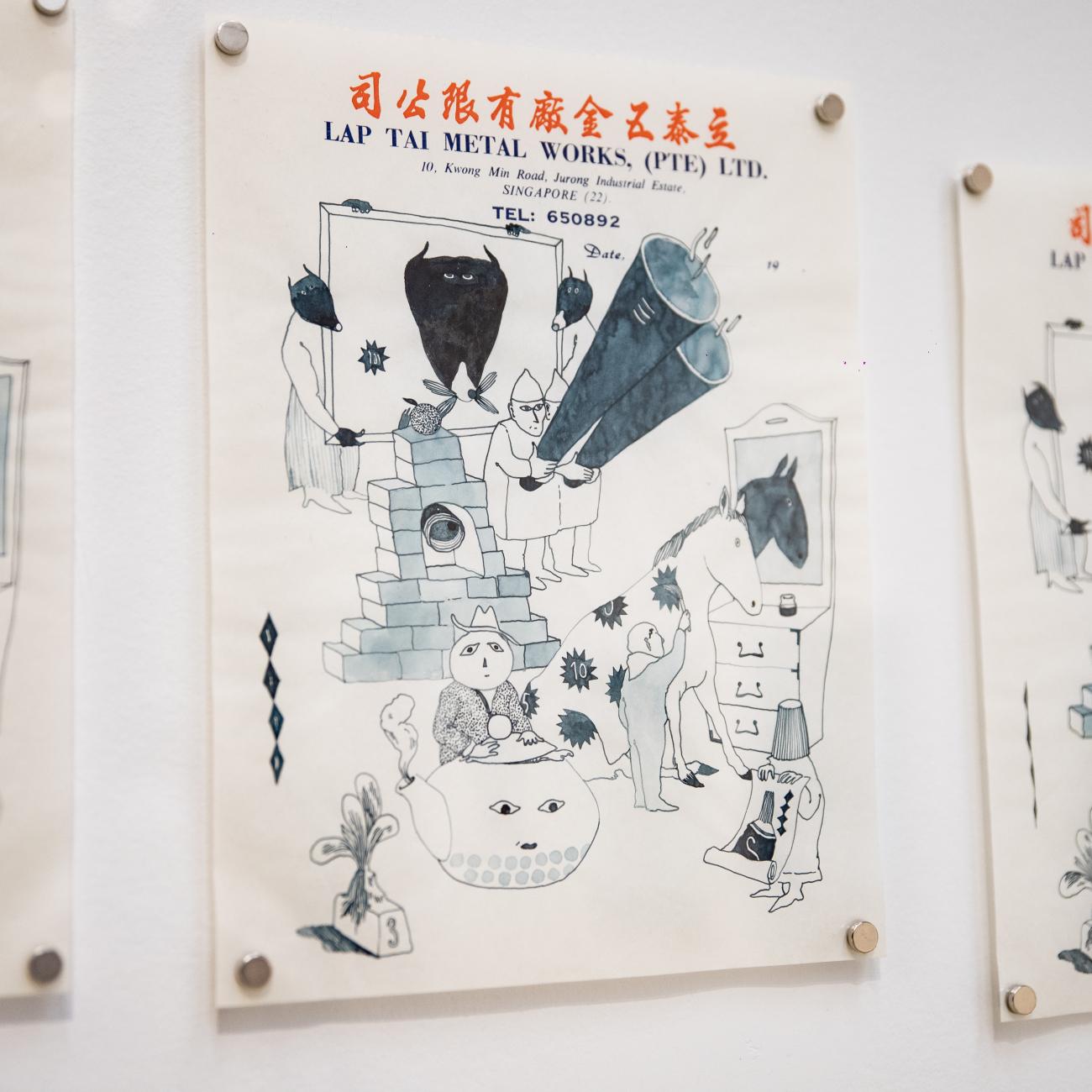 Installation View of Toko Hosoya's Works on Paper in Reimagining: Narratives of tension and wonder at TIFF 2023 - POP Japan. Photo credit @picjerphoto
Using a range of media, Hosoya often uses an object-based and space-based approach to storytelling. In this exhibition, she displays a curated collection of her delicate paper works and one bronze object inspired by everyday materials and surroundings. As a child, she grew up in rural Japan on her grandfather's farm. She explains, " ...the works [in this exhibition] dig for fantasies embedded within the overlooked parts of life and in moments of tension where contradictory forces seem to melt together. This exploratory process calls to embrace the reimagining of things already here — a continuous building and unbuilding, dismantling and remaking."
Making a bold statement on the external gallery wall is a mural by graffiti artist and graphic designer Tim Fukakusa (a.k.a. Ekwal) programmed in partnership with StreetARToronto and supported by the Japan Foundation, Toronto. Titled Neon Otaku, the bold piece is heavily influenced by anime and Japanese noir cinema. It taps into the modern Japanese culture of anime lovers, exciting nightlife and the vibrancy of Japanese films.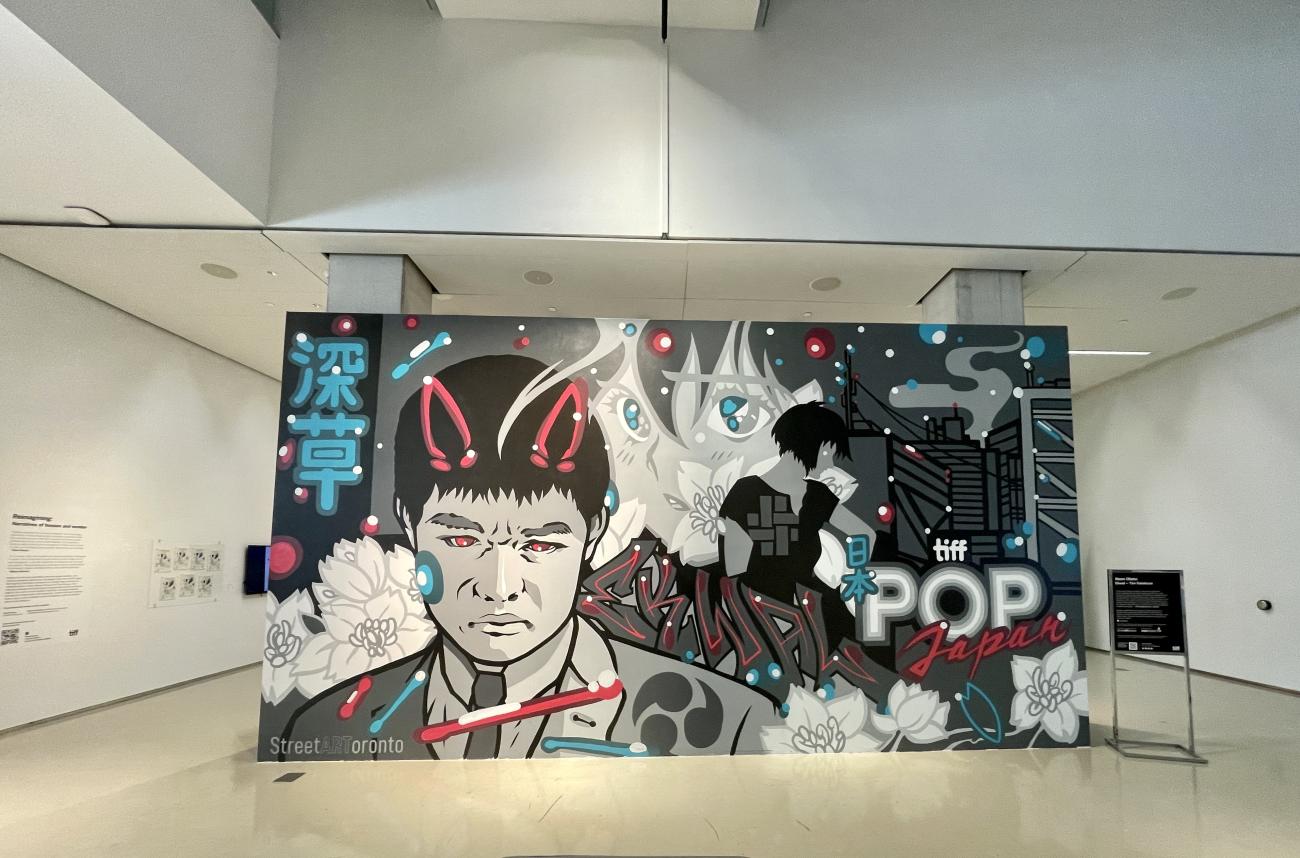 Tim Fukakusa, Neon Otaku, 2023. Photo courtesy of TIFF. 
Reimagining: Narratives of tension and wonder is free to the public and on view at the TIFF Atrium Gallery now through July 4 during regular box office hours. For ticket information and more details on the POP Japan film series, visit here.