Capturing solitude from Ho Chi Minh City to Toronto
An intimate exhibition unites photo-based artist Hiep Nguyen and Toronto's Playground Café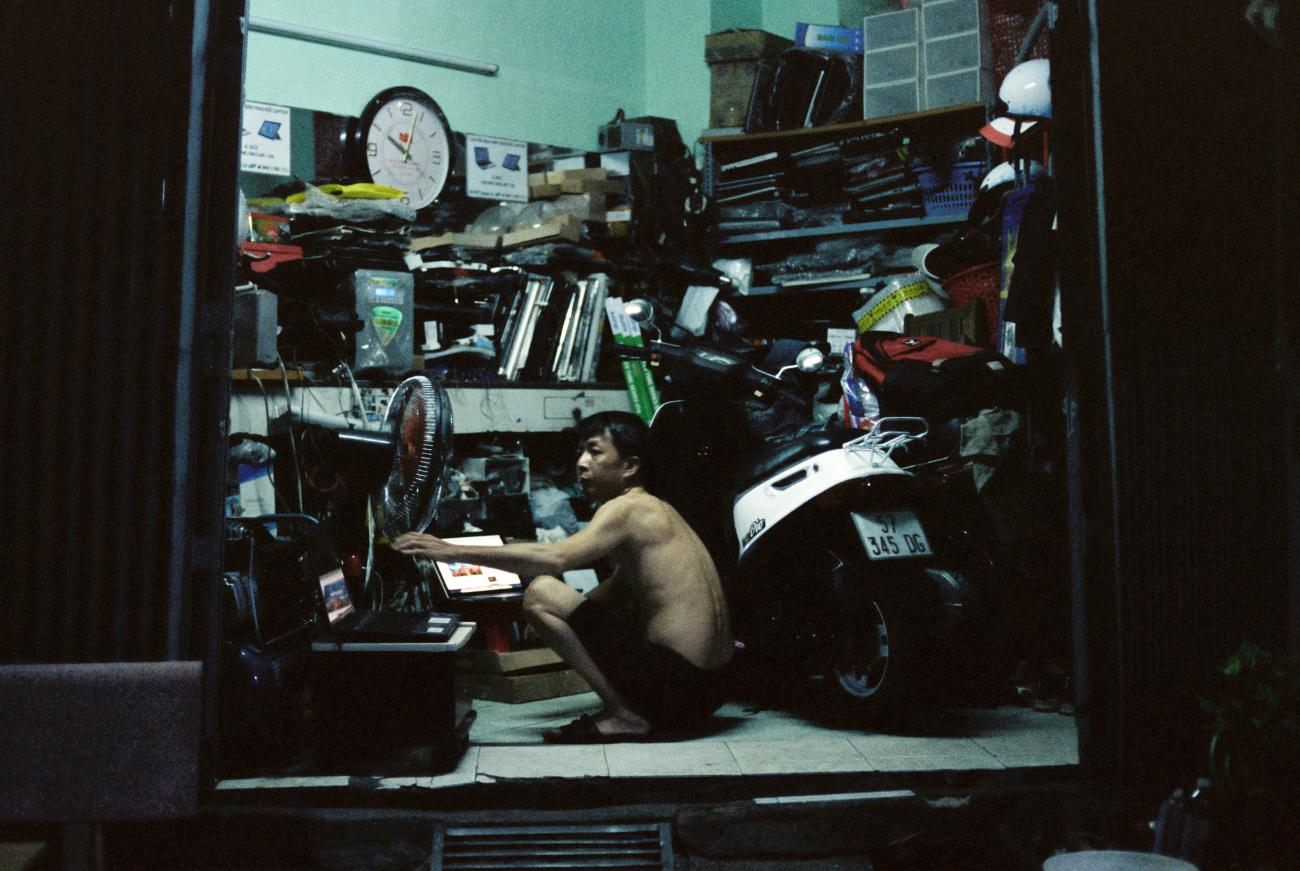 Photo Credit: Hiep Nguyen
What does being alone in a new city look like? Through photographs (and coffee), Toronto's Playground Café takes visitors on a journey to Vietnam. The café on Parliament Street has become a community hub for foodies and art lovers alike with rotating exhibitions and installations at the centre of its space. On view this month is an exhibition of photographs by freelance designer and emerging photo-based artist Hiep Nguyen. Hailing from Ho Chi Minh City (also known as Saigon), this is his second exhibition and first collaboration with Playground Café. 
Alone, For Now is an exhibition that showcases photographs of individuals from Ho Chi Minh City in moments of solitude. Nguyen had made the bold decision to make the indefinite move to Vietnam from the Netherlands to further develop his art career. Taken from the perspective of someone who's new to the city and alone, the photographs provide a glimpse into the artist's own sense of loneliness. For Nguyen, the exhibition not only depicts his emotions of being alone in a new country but also, the reasons for his move through photography. The exhibition is curated by Martie Hechanova, Creative Director of Playground Café.  
Installation view of Alone, For Now by Hiep Nguyen at Playground Cafe, Toronto. 
From his home in Vietnam, Nguyen tells us how this international collaboration came to be.  
Foyer: How did you get connected to Playground Café in Toronto to develop this exhibition? 
Nguyen: A very good friend of ours from the Netherlands visited me soon after I moved to Saigon. He introduced me to Martie, who was also in town at the same time. We are both creatives, and we admire each other's works a lot, so doing a project together at some point was a given. Our work and different foundations go hand in hand as well. He has the space and creates beautiful installations (also takes amazing editorial photos). And I got some stories to tell with my photography. In addition, Playground Café also serves Vietnamese coffee! 
Foyer: What do you want visitors to leave with from your photo exhibit Alone, For Now? 
Nguyen: Relocating to a place where I had nothing was like a blank canvas where I could start over from sketch and build a new life. Only now as I am a grown-up with a skill set and past work experiences, which has helped me with envisioning a path to follow. Because I had nothing in the beginning, I was doing things that I enjoy in solitude. Photography being one of them. New friends and the right people will come naturally, and unexpected but exciting things might also happen, such as this collaborative exhibition. This hard reset was a much-needed experience to develop myself as a creative and is something I would encourage others to do the same. It might be scary at first, but everything will fall into place. And knowing this would be only for a short period and having a home to come back to, made me feel assured. Being alone is only temporary.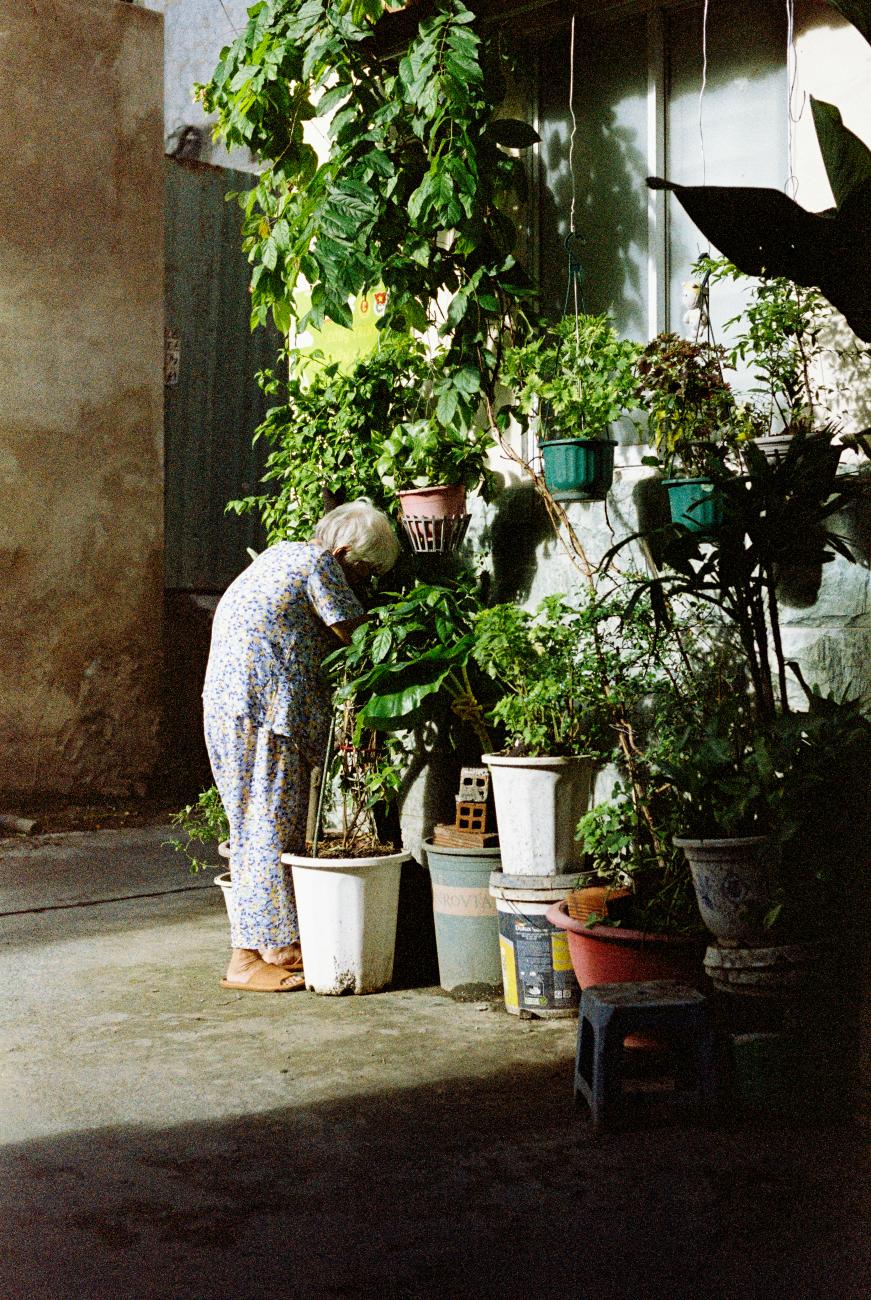 Photo credit: Hiep Nguyen 
To learn more about the process behind creating and curating the installations, we connected with the person behind them all – Martie Hechanova, Creative Director and Curator of Playground Café. A Toronto-based artist, Hechanova enjoys exploring the intersection between fashion photography and multi-disciplinary art. 
Foyer: What's the process behind curating and at times, creating, the art installations at Playground Café? How do you go about finding collaborators and creating points of engagement with café-goers through art? 
Hechanova: When curating and creating art installations for the café, the process typically involves understanding the café's ambiance, theme, and target audience and identifying contemporary trends and artistic styles that align with the café's vision. 
We source potential collaborators through various channels such as local art communities, social media platforms, and even through word of mouth from our customers. This allows us to connect with talented artists whose creative expertise complements the café's aesthetic. We prioritize individuals who share our passion for fostering community engagement through artistic expression. 
To create points of engagement with café-goers through art, we focus on interactive and immersive experiences. By facilitating direct interactions between patrons and artists, we foster a sense of connection and appreciation for the creative process. 
Ultimately, our goal is to establish the café as a dynamic cultural hub that fosters a sense of community, celebrates Asian culture, and inspires meaningful connections through the power of art while appreciating the cultural aspect of coffee making. 
Foyer: What made you want to do this international collaboration with Hiep? Why now and why this theme of personal longing and solitude?   
Hechanova: I met Hiep when I was visiting Vietnam in the summer, and he introduced me to his body of work, and I automatically became a big fan of his photographs. What I love about his work is that they evoke a sense of poignant storytelling that is both captivating and almost enchanting that draws you in and you somehow become a part of it.  
In the context of the art installations at the café, the theme of personal longing and solitude is chosen to evoke a sense of introspection and emotional resonance. By addressing the theme of personal longing and solitude, we aim to provide a contemplative space within the café, offering visitors an opportunity for introspection and emotional exploration.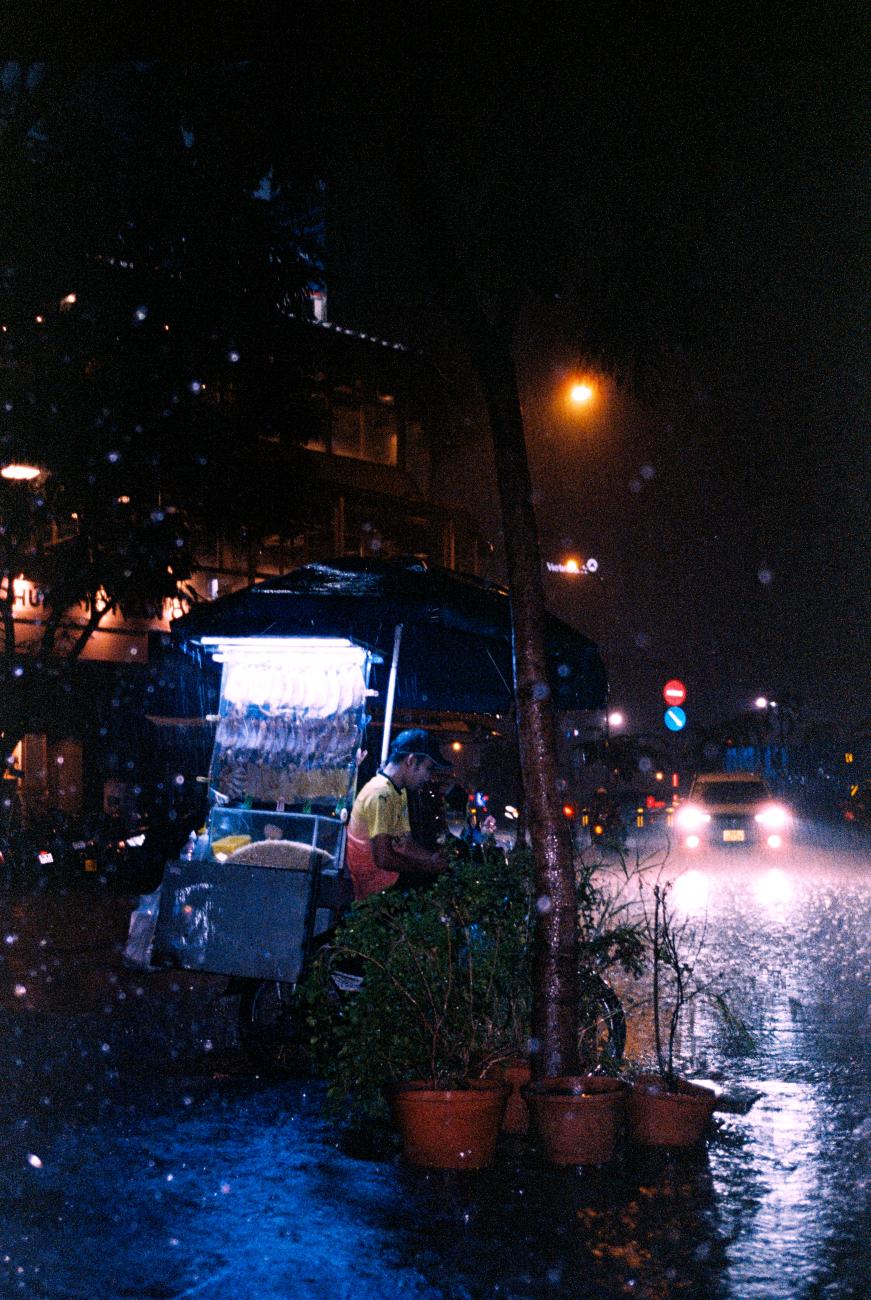 Photo Credit: Hiep Nguyen
Alone, For Now by Hiep Nguyen is on view now at the Playground Café in Toronto through November 2023. To keep in touch with the café's upcoming art exhibitions, visit their Instagram page.