Bidemi Oloyede on photographing Black identity
The photographer spoke with Julie Crooks, AGO Curator, Arts of Global Africa and the Diaspora.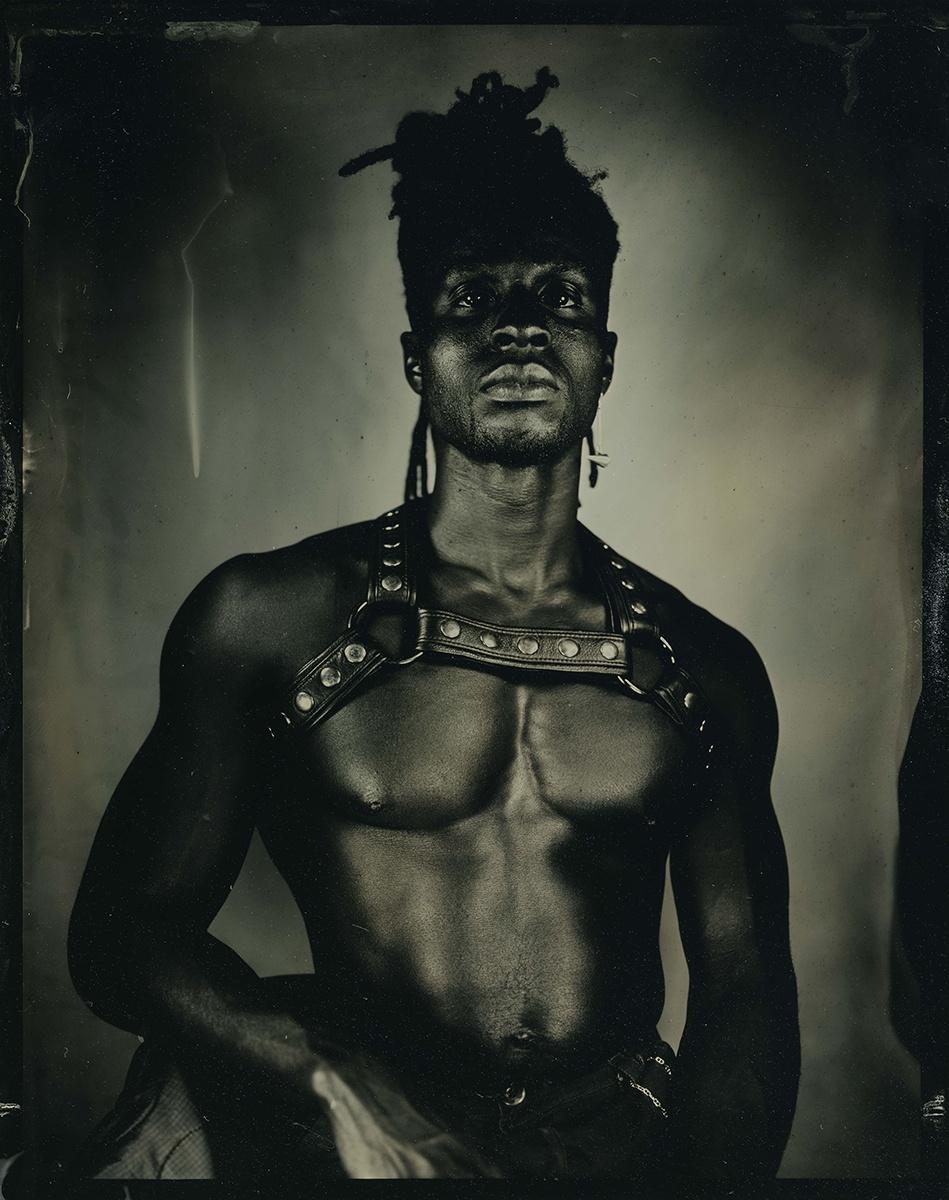 Bidemi Oloyede, Tintype of Oluseye Ogunlesi. Toronto. Wet Plate Photography 2019
In February 2021, Julie Crooks, AGO Curator, Arts of Global Africa and the Diaspora, spoke with Bidemi Oloyede about his career as a street and portrait photographer living and working in Toronto.
Born in 1996 in Port Harcourt, Nigeria, Bidemi Oloyede's interest in photography started with his father's camera and his dad's many photographs. Oloyede originally moved to Toronto to study psychology at York University, but as his photography practice blossomed, he eventually switched gears to study photography at OCADU. Learning in-depth about photographic history and its technical aspects ultimately enhanced his practice, introducing him to the broader socio-historical implications of photography as a fine art medium. His thesis explored the history behind how, beginning in the 1800s, photography was weaponized against Black subjects and objectified Black bodies. Generally speaking, as a photographer Oloyede explores the "self-fashioning" of Black identities and the materiality behind early photography processes.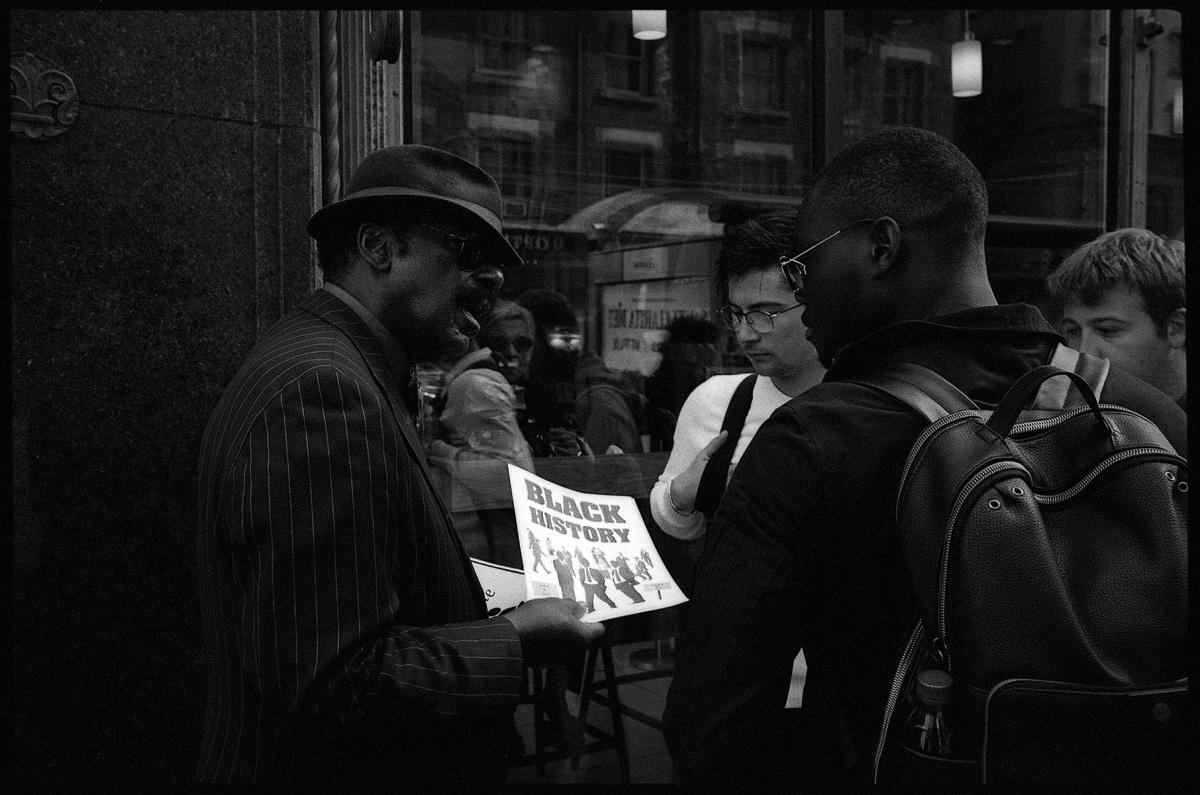 Bidemi Oloyede, An Activist Educating People On A Street Corner. Toronto. Photography 2018.
Writer and photographer Ted Polhemus once explained that "the street is both the stage upon which the drama unfolds and the bottom line metaphor for all that is presumed to be real and happening in our world today." Oloyede's documentary-style photography places Black Canadian identity centre stage with Toronto as his backdrop.
From behind the lens of a Leica M7 camera, he draws attention to the multiplicity within Blackness — "the difference within difference" as Stuart Hall once put it — that allows Black people to define and redefine who they are and how they want to be seen. A counter-narrative transcends. One that dismantles negative assertions about Black people and replaces it with Black empowerment. His large-format tintype portraits push this point even further.
"We know that they [tintypes and daguerreotypes] have a significant, violent history when it comes to how [they] were used against Blacks in the 1800s," explains Oloyede. "I decided to use the tintype process as more of a strategy to combat those associations." At a glance, one might surmise that these tintypes depict slaves, but upon closer inspection, they capture contemporary Black subjects posing with pride.
Oloyede's work sits with good company, reminiscent of Malian photographers Seydou Keïta and Malick Sidibé, Ivorian photographer Paul Kodjo and even Toronto's David Zapparoli. However, Oloyede's work is decidedly "of-this-moment"; evoking a sense of nostalgia for the not-too-distant past when people could safely be near each other. He works instinctually and quickly, capturing life as it happens and allowing the composition and meaning of the photographs to emerge in the dark room. When speaking about his Canada Day 2019 series, he explained, "I look at how people adorn themselves. I look at how they use adornment to celebrate whatever it is they want to celebrate."
While Oloyede documents what it means to be Black in Toronto, he is finding his sense of place as a newcomer to this country. Watch below as Oloyede and Crooks review several of his photographs, discuss the details behind his process and how the pandemic has shifted his approach. This "Art in the Spotlight" talk was generously supported by TD Ready Commitment.