Through Nadya Kwandibens's lens
Toronto's newest Photo Laureate reflects on her aspirations for the role.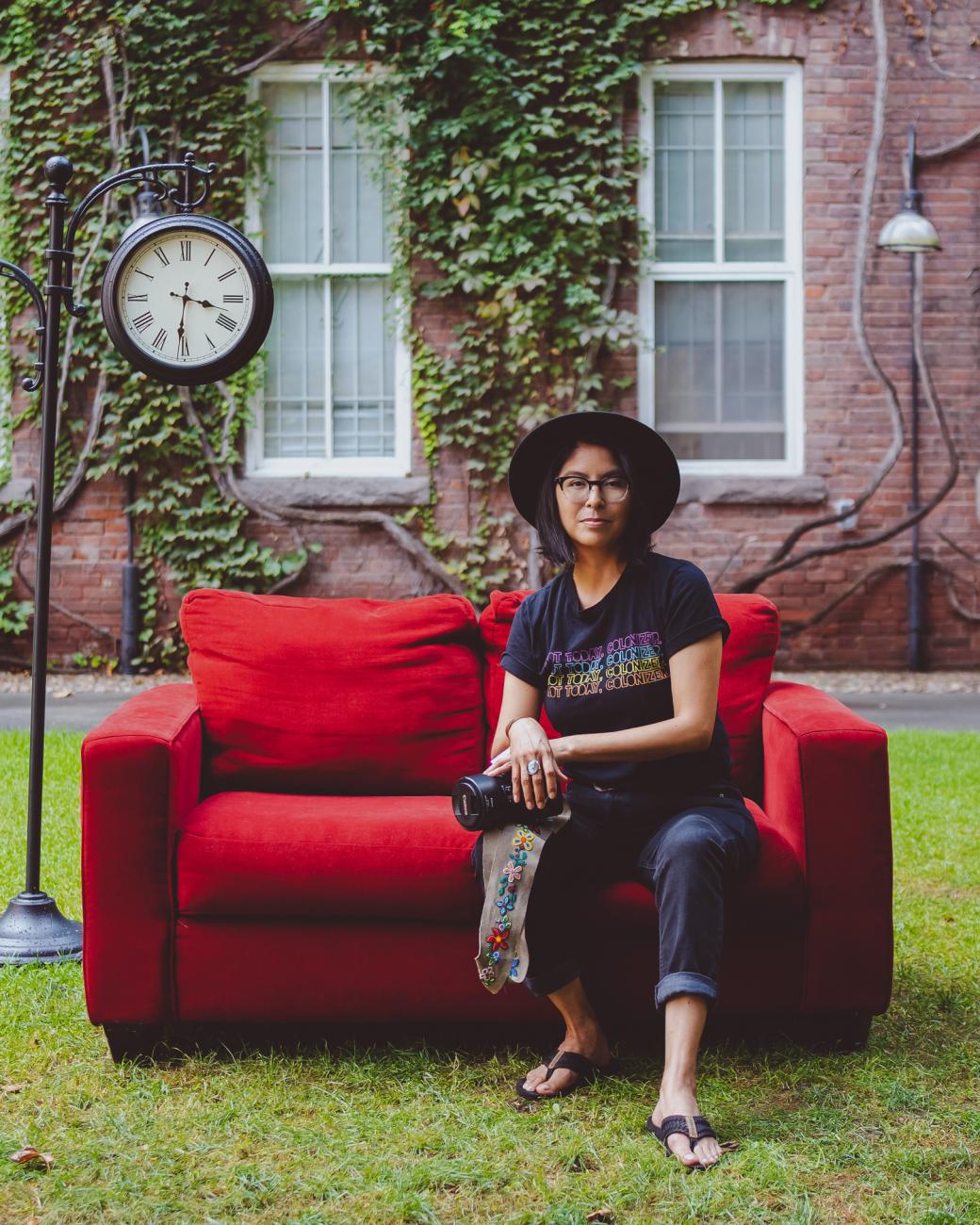 Nadya Kwandibens. Photograph by Eray Guler. 
Nadya Kwandibens, Toronto's newest Photo Laureate, was officially appointed in March 2023.  Currently, in its third rotation, the role honours an exceptional photographer whose work focuses on subjects relevant to Torontonians. During a three-year term, the Photo Laureate champions photography and visual arts in the city, and uses their perspective to create a dialogue on contemporary issues. 
Kwandibens is Anishinaabe (Ojibwe) from the Animakee Wa Zhing #37 First Nation in northwestern Ontario. She is an award-winning portrait and events photographer, a Canon Ambassador, and has travelled extensively across Canada. In 2008, she founded Red Works Photography, a dynamic photography company whose vision empowers contemporary Indigenous lifestyles and cultures.
Since her appointment, Kwandibens has participated as a judge at the Toronto Outdoor Art Fair and contributed to the launch of this year's CONTACT Photography Festival. She eagerly anticipates developing her own legacy project – a core objective of the Photo Laureate position. Kwandibens shared her future aspirations with Foyer.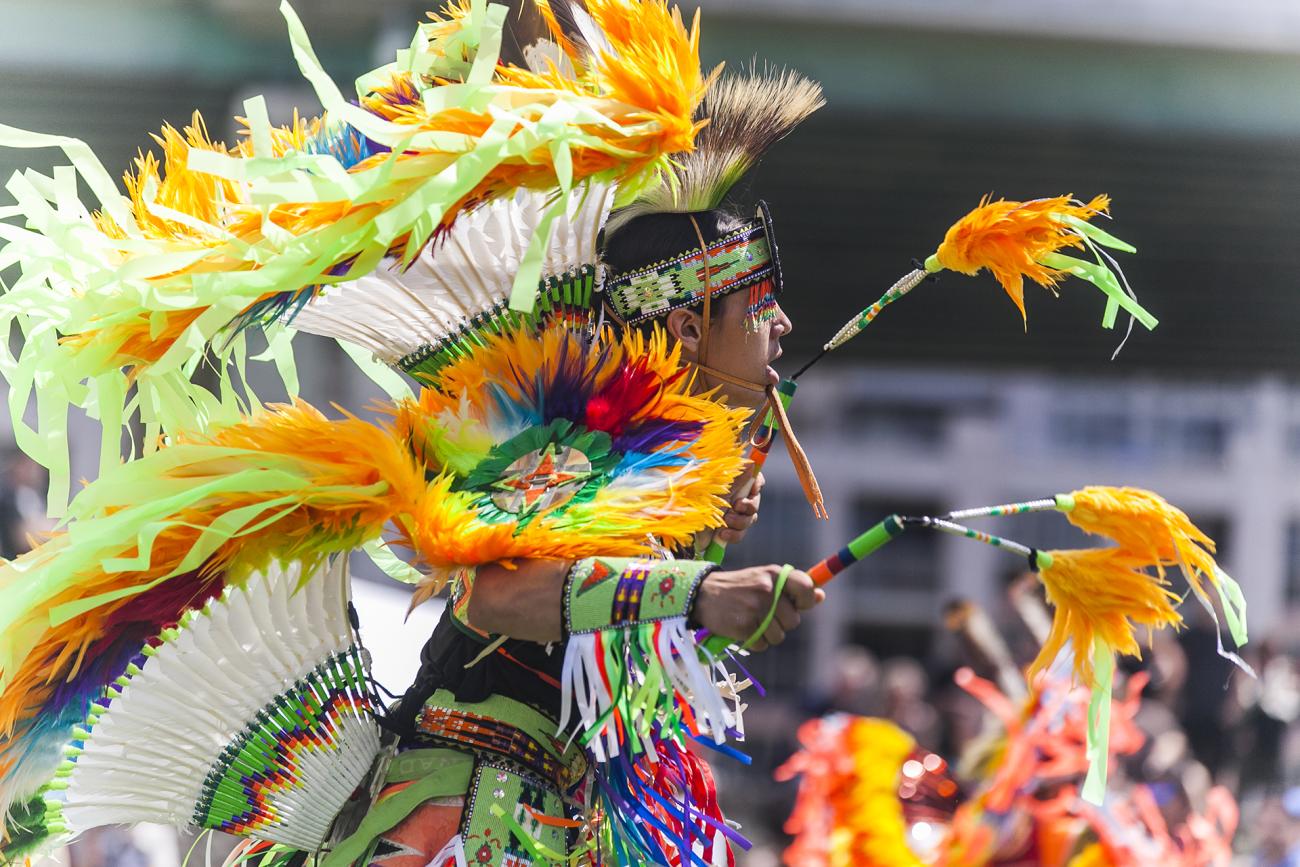 Nadya Kwandibens, Ascension Harjo, Na-Me-Res Pow Wow. June 2017. Toronto, ON.
Foyer: Tell us about your role as Toronto Photo Laureate and what it entails.
Kwandibens: It's an honour to be appointed Photo Laureate for the City. The role, a three-year term, was ratified by members of the Economic Development & Culture Committee at their March meeting. The Photo Laureate is an ambassador for photography and visual artists in the city and contributes to dialogue(s) on contemporary issues. Each Laureate also develops a legacy project in collaboration with City staff.
Foyer: What are some of the endeavours you've engaged in since you took on the role? Which aspect of the role are you most passionate about?
Kwandibens: The 62nd Annual Toronto Outdoor Art Fair took place earlier in July at Nathan Phillips Square and I was invited to judge two awards: Best of Photography & Digital Media Award, plus Honourable Mention. The CONTACT Photography Festival also had a great run this year and I was pleased to attend a few exhibit openings after helping to launch the festival at the media preview held at the AGO. So far, I've been easing into the new role and have already made some connections with visual artists in the city. I look forward to continuing to build upon connections made via past laureates and forging my own. What I'm most excited about is dreaming of what my legacy project will be; I want it to be an installation that speaks to the presence of Indigenous Peoples here in the city, who have, of course, lived here since time immemorial.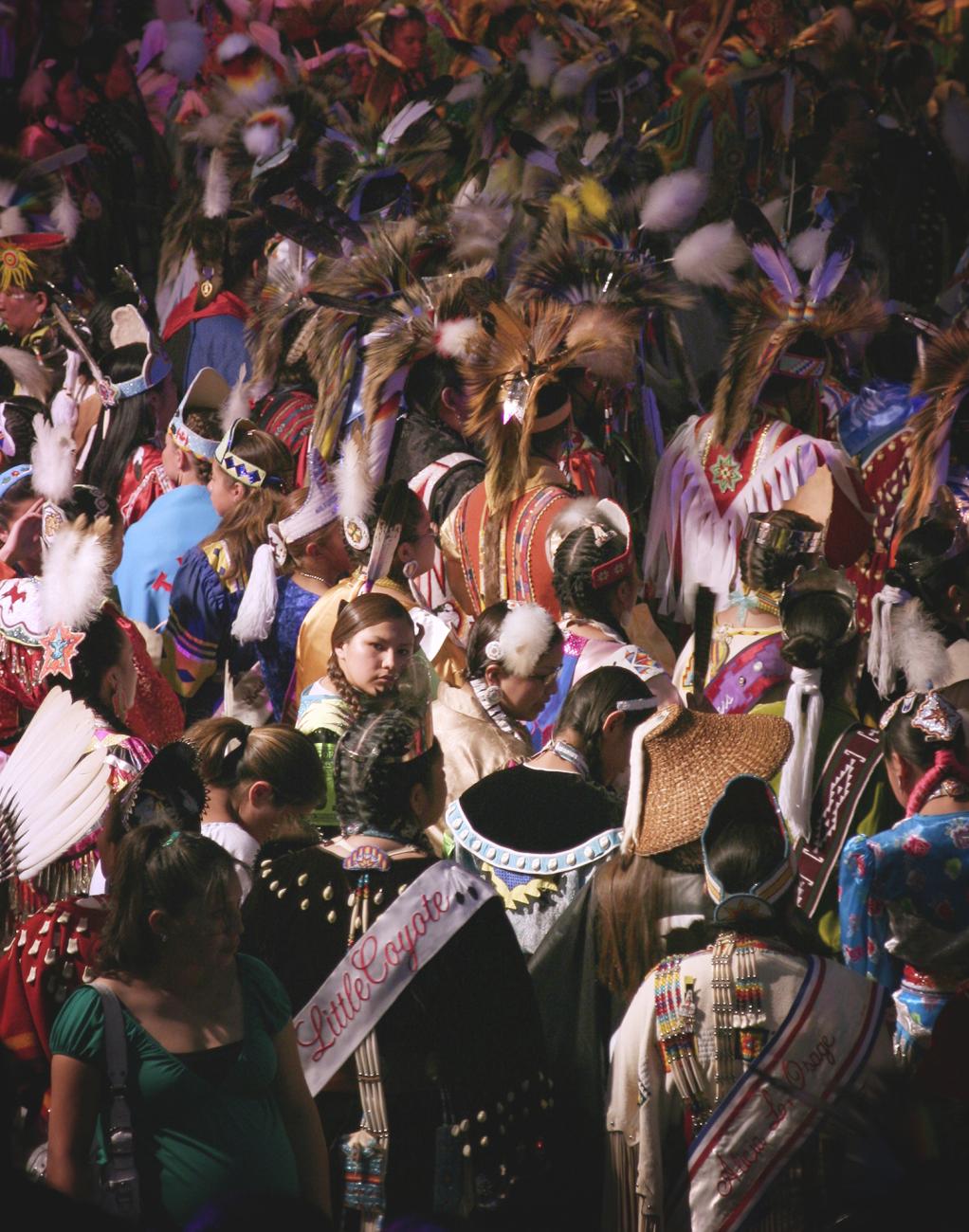 Nadya Kwandibens, Gathering of Nations Pow-wow. April, 2007. Albuquerque, NM.
Foyer: In 2008, you founded the company Red Works Photography. What is the mandate of Red Works, and what sort of projects does the company conduct? 
Kwandibens: Red Works is about the empowerment of Indigenous Peoples and was realized out of an acknowledgement that there was a lack of positive representation of our people in mainstream media. My artistic practice builds upon three ongoing bodies of work: Concrete Indians is an open-call series of contemporary urban Indigenous identity and is a representation of decolonial assertions of resistance and resurgence; Red Works Outtakes is an uplifting portraiture series created to combat the "stoic indian" stereotype; and emergence, another open-call series, focuses on Indigenous intelligence based on traditional knowledge and cultural practices. My most recent project is titled The Red Chair Sessions and is an open-call series that places importance on the reclamation of Indigenous spaces/places and languages. I'm also currently in the research and development phase for a new multimedia series titled The Kitchen Table Talks that will bring together Indigenous women, LGBTQ2S+, and invited settler-allies to roundtable perspectives on matrilineal leadership and nationhood with a focus on addressing urgent local and regional Indigenous matters.
Previously I was also a member of the Indigenous Laws + The Arts Collective, the founding body of Testify, a travelling multimedia group exhibition. Testify paired artists and legal thinkers to work in conversation with each other to create art pieces that explore facets of Indigenous law. My work in this dynamic exhibition is titled RE:Turning Home and focused on child-welfare law and the foster care system.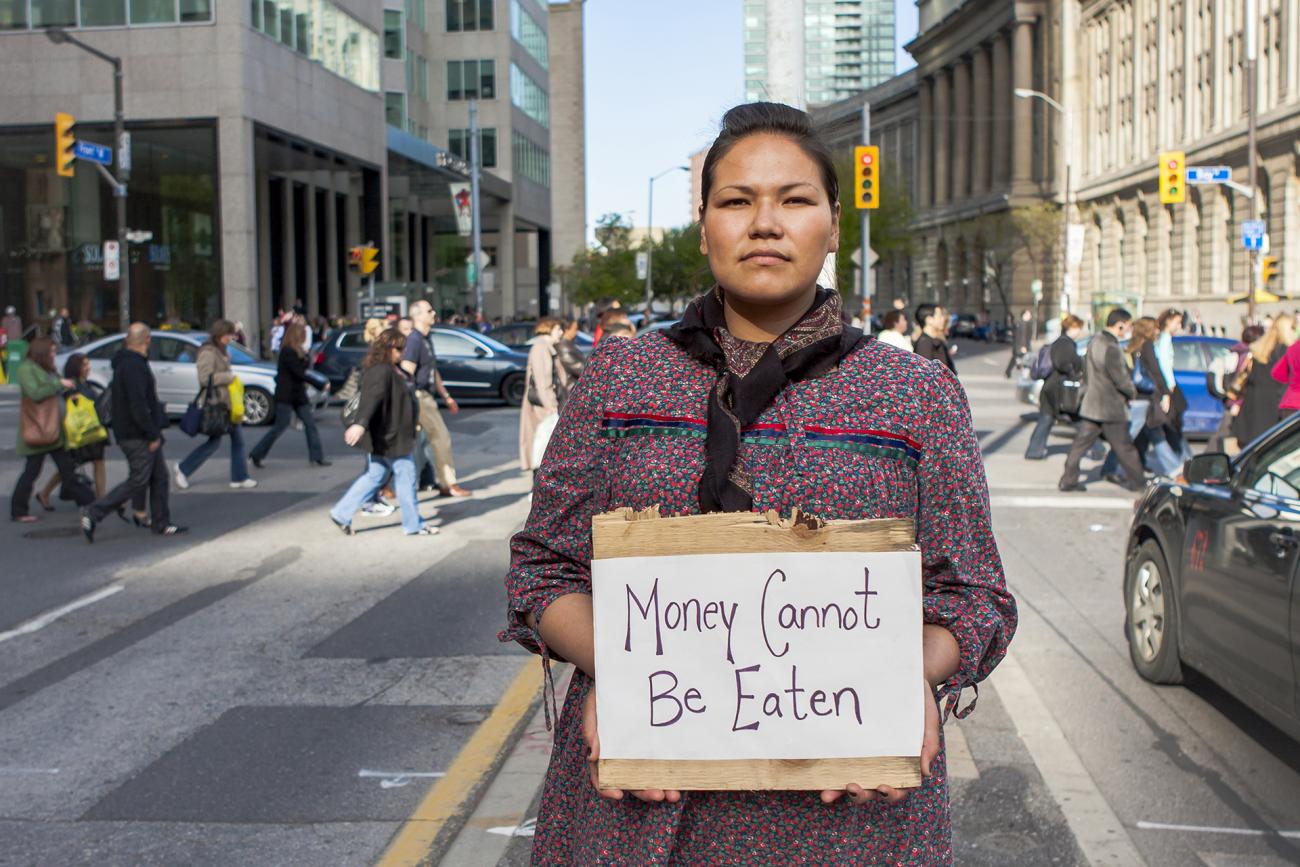 Nadya Kwandibens, Concrete Indians, Rosary Spence, May, 2010, Toronto, ON.
Stay up to date with Nadia Kwandibens' Photo Laureate term here, and check out Red Works Photography here.