Simply the best
Photojournalist Diane Liverpool reflects on photographing Tina Turner and Black press in the 1980s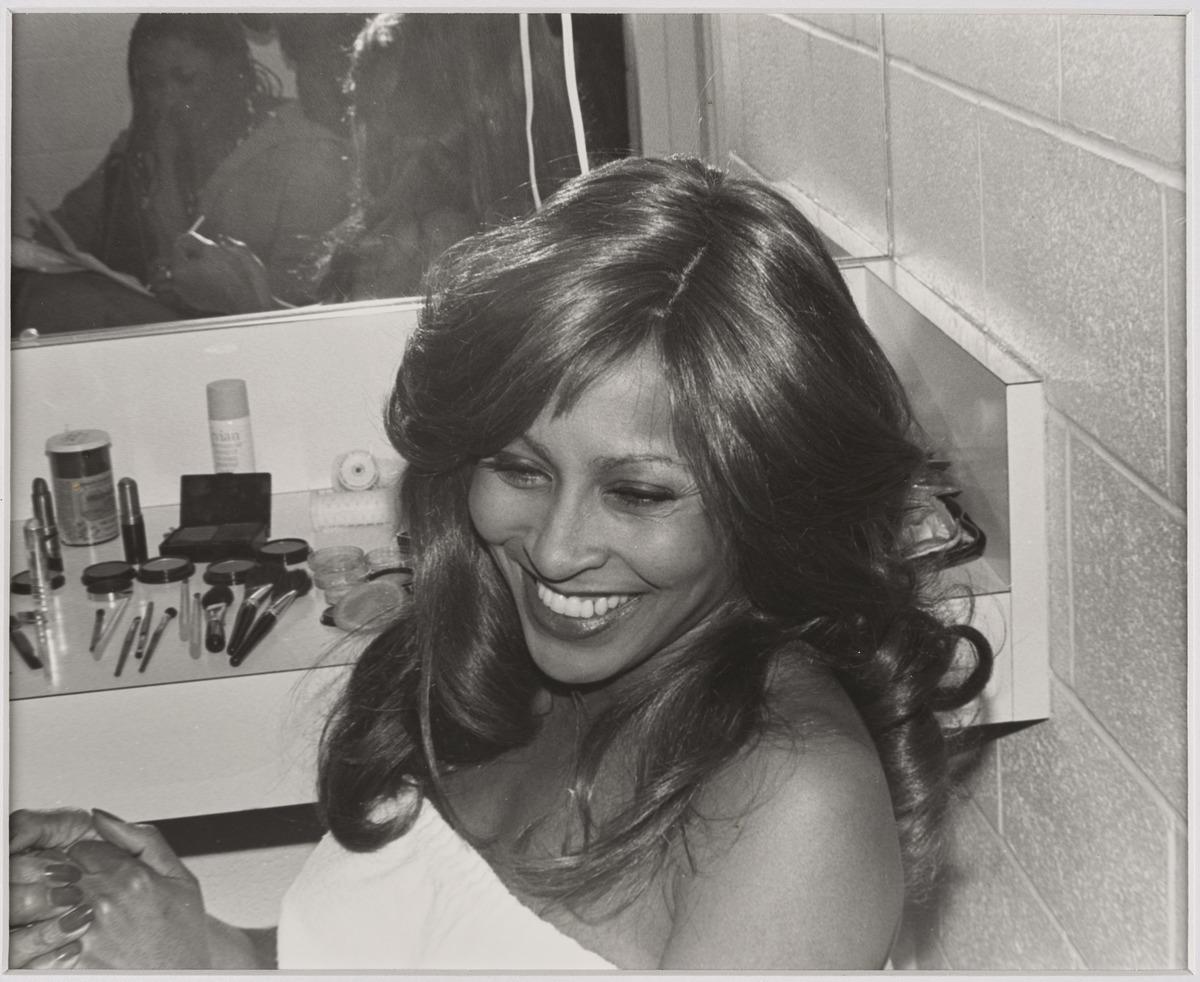 Diane Liverpool. Tina Turner backstage after show at Hamilton Place, 1980. Gelatin silver print, Overall: 20.3 × 25.4 cm, Art Gallery of Ontario. Purchase, with funds from Lorne Gertner, 2021. © Diane Liverpool 2021/40
In the AGO Collection, there is an 8" x 10" photograph of Tina Turner taken in 1980. It's a candid snap of the Queen of Rock 'n' Roll seated and smiling in a dressing room, makeup and curlers on the vanity behind her. You might think this photograph was taken backstage somewhere in Los Angeles or New York, but Turner had actually just finished a performance in Hamilton, Ontario. In the vanity mirror, you can see the person Turner is smiling at, but the person taking the photo is unseen.
That photographer was Diane Liverpool who, at the time, was working as a photojournalist for Contrast - one of Toronto's first Black newspapers. While working at Contrast, Liverpool not only photographed Turner, but various influential Black entertainers who visited Ontario.
While the photograph is not on view at the AGO, the news of Turner's passing led Foyer to reflect on how it came to be and how Liverpool made a name for herself. Born in Montreal from Vincentian and Trinidadian heritage, Liverpool spoke to us about the importance of Black independent press during a time when newsrooms and news coverage were filled with anti-Black racism. From starting her journalism career at eight years old to covering important Black community news, she walked us through what inspired her to pursue journalism, her time at Contrast, and the moments leading up to her photographing the legend that is Tina Turner.
Photographing icons – Tina, Aretha, B.B., Harry and more 
"The photograph of Tina Turner was taken when she was backstage after a performance in Hamilton, Ontario in 1980. Tina was performing for The Palace, a syndicated television variety series in the United States. The series was filmed at Hamilton Place (now FirstOntario Concert Hall). At the time, Tina was in the early stage of her solo career. She skyrocketed to superstardom in the mid-eighties with her hit album Private Dancer. Contrast reporters and photographers were invited to cover performances for The Palace tapings because the show producers wanted all the publicity they could get. So, I and fellow Contrast reporter, Janice Lewsey, were granted access. The photograph was taken while Janice interviewed Tina, speaking candidly about the racism she experienced as a Black woman in the music industry. Tina was congenial and gracious, especially considering she had just finished performing. I was a fan of her music then and she later thrilled new fans with chart-topping hits like What's Love Got to Do With It.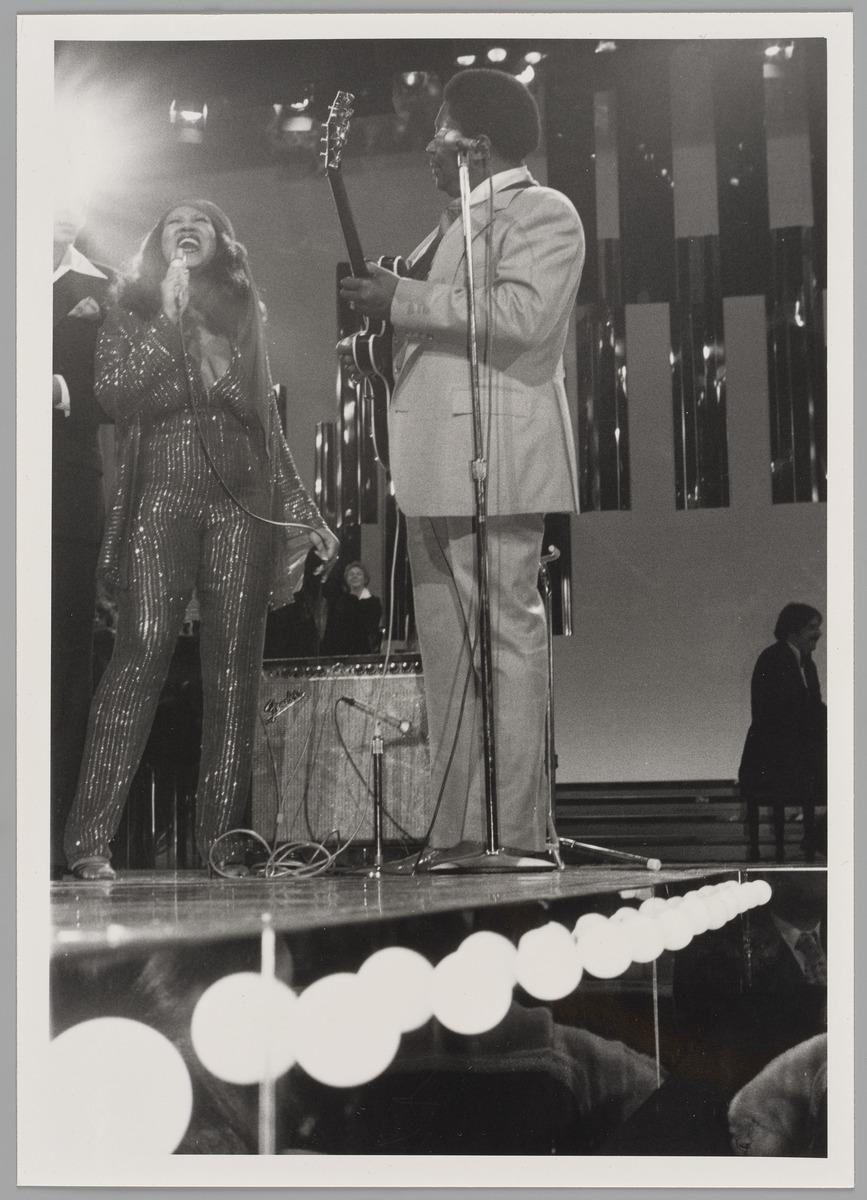 Diane Liverpool. Aretha Franklin and B.B. King onstage at Hamilton Place, 1979. Gelatin silver print, Overall: 12.7 × 17.8 cm. Art Gallery of Ontario. Purchase, with funds from the Photography Curatorial Committee, 2021. © Diane Liverpool. 2021/102
Apart from Tina Turner, I have had the opportunity of photographing several Black artists who have passed in recent years. Two of them, Aretha Franklin and B.B. King, were photographed at Hamilton Place in 1979. In 1980, Harry Belafonte was photographed when he was a featured speaker at the Variety Club Luncheon for the Toronto Argonauts at the Sheraton Centre. I was sent to cover that event and also his evening concert. The legendary Peter Tosh was photographed relaxing while holding a marijuana joint backstage after a concert at O'Keefe Centre (now Meridian Hall) in 1981. I also photographed Salome Bey performing a concert for children in 1980. The fact that all the photographs are in the AGO Collection is a testament to their enduring legacy."
It All Started on McAlear Street
"I got my start in journalism as an eight-year-old child in my birthplace of Montreal, Quebec. In July 1966, I produced a three-page newsletter for four weeks called McAlear, Cote Saint-Luc Newspaper. McAlear was the name of my street (now Avenue McAlear) and Cote Saint-Luc was a suburb of Montreal (now a city on the island of Montreal). It was a weekly newsletter I delivered myself every Wednesday at 5:30 p.m. to my neighbours and friends on my street. I wrote the stories in pencil and my Dad photocopied them at work. The topics I covered included neighbourhood activities like costumed children having a parade in the local park; mini circuses in backyards; and the creation of homemade dog sleds from rocking chairs, wagons, and cushions. The paper also included jokes, riddles, and puzzles — some with the answers given the following week. I distinctly remember a neighbour asking for the answer to a riddle - and replying, "you have to wait until next week". I also used the paper to publicize the Batman and Mickey Mouse TV shows."
"I moved to Toronto in 1967 with my parents where we settled in Scarborough."
From Watergate to Contrast
"Fast forward to the mid-seventies. I was a teenager in high school when the Watergate scandal broke, leading to President Richard Nixon's eventual resignation. Bob Woodward and Carl Bernstein, the journalists who broke the Watergate scandal, became heroes, especially to me who already had the journalism bug from young age. I wrote for the high school newspaper and planned to pursue journalism as a career. I studied journalism at Centennial College from the late seventies to 1980. While at college I did freelance work at a Black community newspaper called Contrast in the fall of 1979, which led to me doing my college placement there in early 1980, and then a full-time job in June 1980.
Contrast started in 1969 and was at 28 Lennox Street, an old house converted to office space in the Bathurst & Bloor area. Now, the building is demolished to make room for condos and commercial development. I worked as a reporter, photographer, and receptionist full-time at Contrast from June 1980 to Fall 1981. As a photographer, I used a Ricoh camera (35 mm camera/35-70 mm lens) and photos were processed and developed in the darkroom in the basement. We used typewriters to type stories. It was the days of paste & set layout and required typesetting by a typesetter."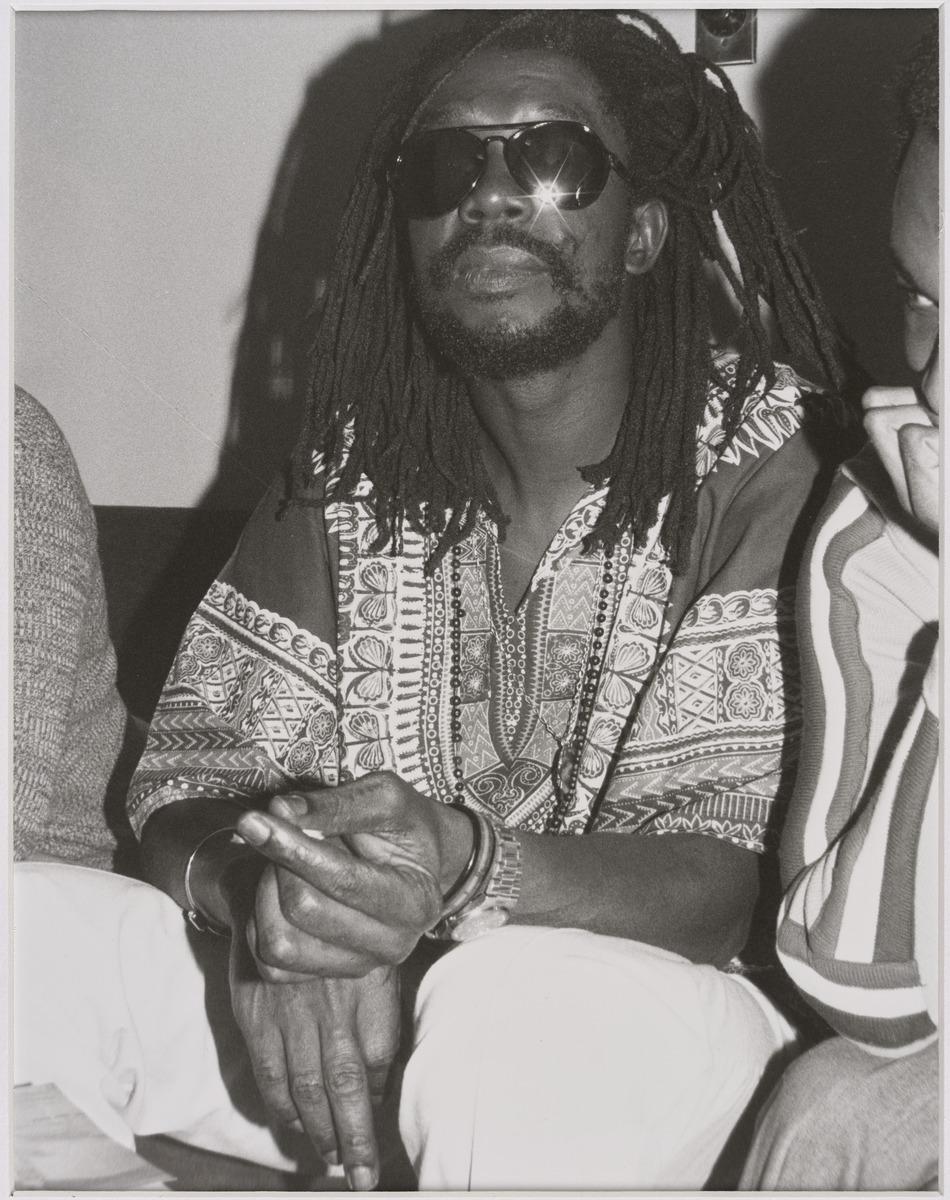 Diane Liverpool. Peter Tosh backstage after concert at O'Keefe Centre, 1981. Gelatin silver print, Overall: 20.3 × 25.4 cm. Art Gallery of Ontario. Purchase, with funds from Lorne Gertner, 2021. © Diane Liverpool. 2021/43
"As a journalist at Contrast in my early twenties, I covered everything from Black community news that was shut out of the mainstream press to artists who brought joy to our lives in those times. A memorable story I covered during my time at Contrast was the trial of the police officers in the August 1979 death of Albert Johnson, a Black Jamaican immigrant who was shot by police. For a few weeks, I was going to the courthouse every day. The police were ultimately acquitted of charges. Memorable interviews I conducted include an interview in 1980 with Mayor John Sewell, a progressive mayor advocating for police accountability, and an interview with Nova Scotian civil rights activist and journalist Carrie Best."
Regarding my experience at Contrast, I have a poem I wrote that describes it well:
28 Lennox Street
What was black and white, and read all over? It came from 28 Lennox Street.
What made politicians quake, and police sit up in their seat? It came from 28 Lennox Street.
What launched many a journalistic career? And was "The Eyes, Ears, and Voice of the Black Community" without any fear? It came from 28 Lennox Street.
What did we need then to face the challenges we still meet? 'Contrast' - it came from 28 Lennox Street.
 © 1996 by Diane Liverpool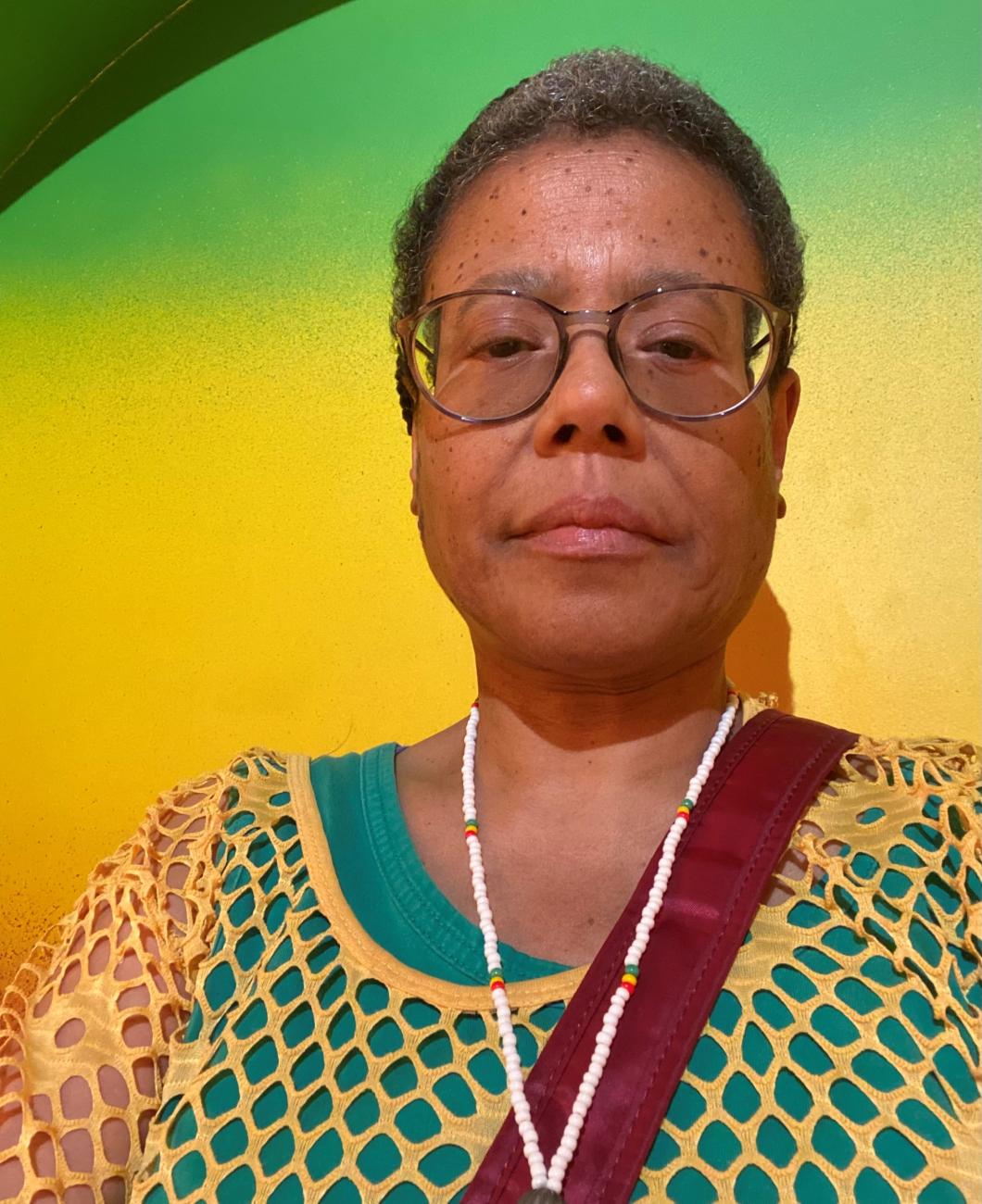 ©️Courtesy of Diane Liverpool, 2022