Why storytelling matters, according to Josef Adamu
The Sunday School founder reflects on the creative agency's first-ever exhibition at the AGO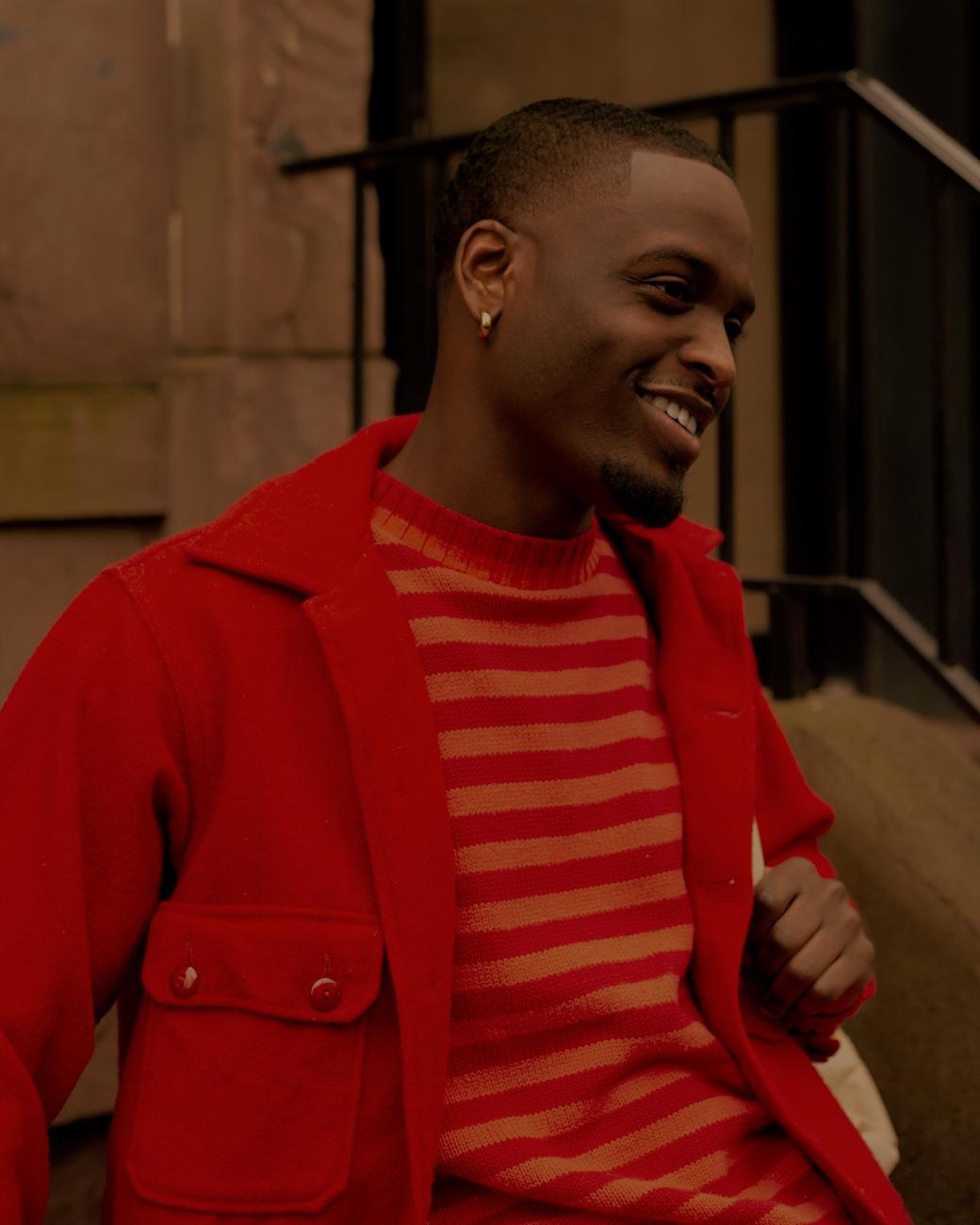 Josef Adamu. Photo by Kia Marie
In 2016, creative director Josef Adamu arrived at a crossroads in his life. Having recently completed university, he had major aspirations to develop a creative platform, but was unsure of what direction he should take. After reflecting about his natural ability to bring people together, and his passion for storytelling that centers the Black experience, he founded the creative agency Sunday School – a name inspired by Adamu's fond memories of the youth group at his childhood church.  
Sunday School offers unique perspectives on identity through visual narratives.. Traversing both commercial photography and fine art, the agency brings together photographers, videographers, stylists, and models, producing projects that push the boundaries of visual storytelling within Africa and across the diaspora. Earlier in 2023, Sunday School's first-ever  exhibition opened to the public at the AGO, using its powerful visual language to ask visitors a universal question: What does "home" mean to you"?     
Together, The Hair Appointment (2018) by Jeremy Rodney-Hall, Ten Toes Down (2021) by Kreshonna Keane, and Jump Ball (2019–ongoing) by O'shane Howard and Joshua Kissi comprise Feels Like Home – the AGO exhibition foregrounding community, fashion, and culture at the intersection of art and education. Curated by Emilie Croning, Curatorial Assistant, Arts of Global Africa and the Diaspora, Feels Like Home exemplifies the unique and vibrant reflections of Black identity often communicated by Sunday School's creative projects.  
Just after the exhibition's opening in May, Josef Adamu spoke to Foyer about the inception of Sunday School, Feels Like Home, and Black representation in 2023.  
This interview has been edited for length and clarity.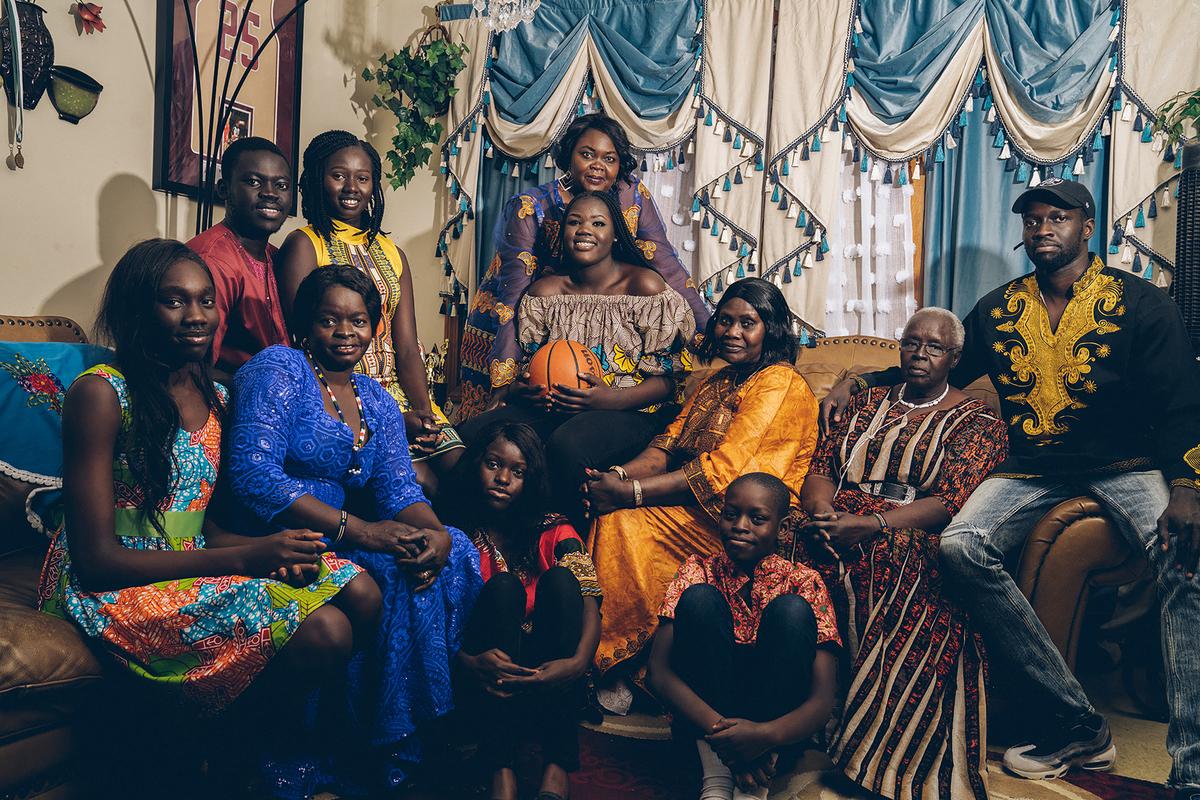 Joshua Kissi, Jump Ball: Mighty Migration, 2020. © Joshua Kissi. Image courtesy of the artist and Sunday School.
Foyer: Could you share with us the inception story of Sunday School?  
Adamu: In 2016, I was a bit confused as to what my next steps in life would be. I finished college at the University of Toronto, Mississauga campus. I really loved the idea of creative storytelling, but I didn't know if I loved business management – which I went to school for. I thought, "how do I create something?" Whether it's a platform, agency or studio; somewhere to collect these experiences and creative narratives under one umbrella. At first, I thought, "Maybe I should just call it my own name." But then over time I realized, it's a lot bigger than me, and my name shouldn't be attached to the overarching title, because I want it to be continued when I go one day. Then I started to brainstorm and ask questions: what is this going to look like? Who is my target audience? While living under my mom's roof, I was frustrated and considering my next steps in life, wondering where I'd be going.   
I grew up in a very Nigerian, Ghanaian, West African church. Church was an essential part of my upbringing – we'd go every Sunday and even some Wednesday nights. Something always felt fascinating about us leaving the sanctuary, where the grownups were, and going to this confined space where the youth would just connect, talk about life, talk about the Bible, and how it all relates. So, the idea of Sunday school has always sat with me. I never thought about using it in any way – it just always felt happy. It felt like hope, it felt warm. When I was thinking about creating this brand, I thought [regarding the name Sunday School] that there was an educational aspect to it and was very Black. I thought, why can't it be a studio or an agency? 
Sunday School was birthed out of having this resilience to do something really special for my community. I felt like I did a really good job of bringing people together to tell stories, and of depicting what Black excellence looks like, even if it was from a simple idea, like kids on the basketball court, or a young Black ballerina. It started with a lot of trial and error with friends within my social circle. Then I began refining how I was picking stories, bringing together the right photographers for the brand, and working with stylists and writers that could eloquently tell the stories of these amazing people. Then by 2017, we started to get more specific about what stories we wanted to tell, and how to keep a global audience. That's when things kind of just took off. I started to do work in New York, rather than just focusing on the local atmosphere of Toronto. I started to visit London and see how they're doing creative work there, focusing on research and development. Then in 2018, The Hair Appointment dropped, and people were telling me I had something special on my hands. That was our first substantial project that helped separate Sunday School from the crowd and really be different. To receive significant compliments from young Canadian artists and my fellow creative peers was special for me.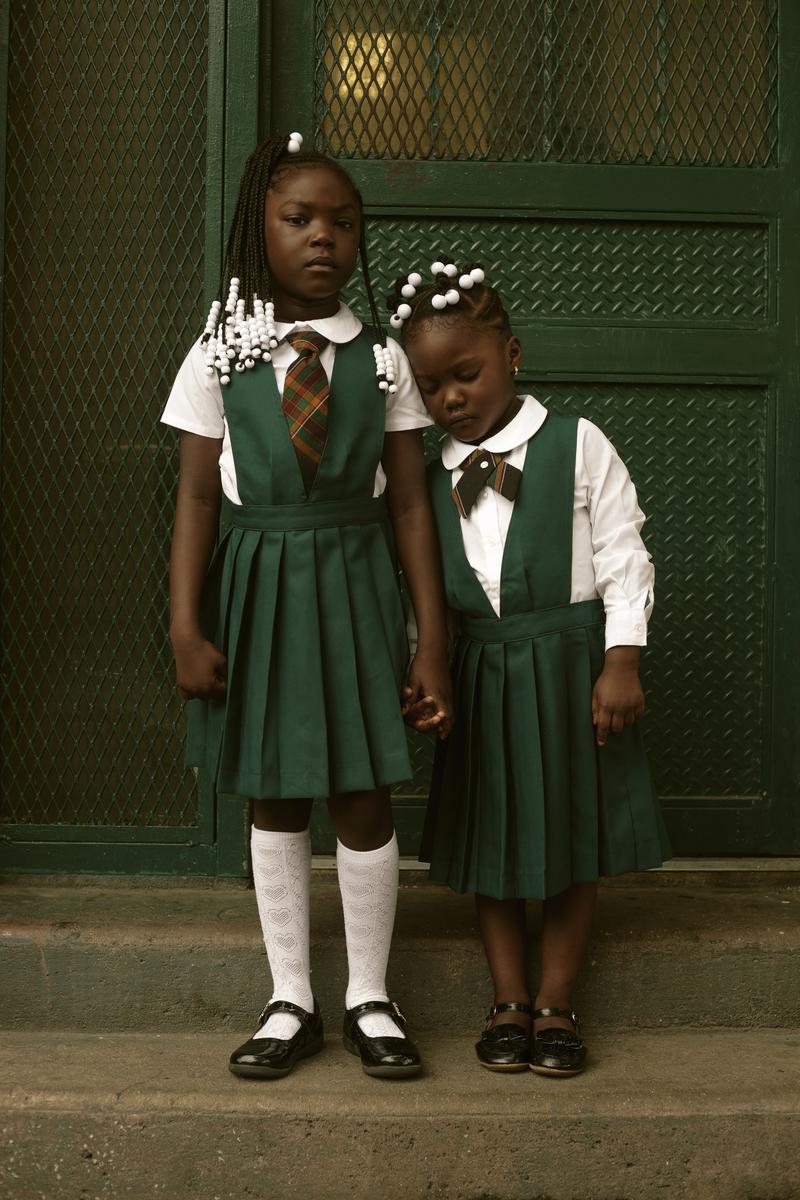 Jeremy Rodney-Hall, The Hair Appointment, 2018. © Jeremy Rodney-Hall. Image courtesy of the artist and Sunday School.
Foyer: In the exhibition the concept of home manifests in many ways. How do you personally define home? 
Adamu: I define home in several ways. At first, coming into the creation of this exhibition, there was the cliché  perspective of home being an actual space, or if you go even further, home being the Motherland. Growing up my mom would say [speaking about Nigeria], "I'm going home", or "I'll be home in a few years." But when myself and Emile [Croning] sat down and spoke about it further, it occurred to me that home is so much more than just a physical space. This is spiritual. Home is a feeling, an idea, a state of mind. When I think about familiarity, something that resonates, alignment, representation, feeling like you belong – these words are all tied to what home means. It could be something like two people recognizing they have similar jewelry or clothing, or someone having the same shoes my dad wore when I was younger, or a familiar haircut or braiding style. The beauty of the name, especially in the context of this project, is that if you spend some time with each photograph [in the exhibition], you'll notice there's several ways that home shows up.  
Foyer: Sunday School does a lot of location-specific work with such a wide range of brands and concepts. Can you briefly walk us through how you go about building a creative team for a project? 
Adamu: I usually come up with the concepts myself, just from pure inspiration: nature, movies I've watched, things I've read, designs I've seen. I take those elements and create like a kind of mental Pinterest. I give myself time to really digest it, and research a bit more so I'm not going out there and blindly telling the story I don't know about. I often also bring in someone who aligns with that community or entity before I even go about photographing.  
I sit down with a small team and we speak candidly about what that project is going to be about, and who's going to be in it. Then I build with the style of photography that has the overall look and feel I'm looking for. I start thinking about makeup and styling, wondering if there's anyone who has shown work that depicts the criteria we are looking for – whether it's a more minimal look or something fancier. I also consider the type [font] and the copy. I have people that I look to to give me a certain design that I know they will really nail, or someone who I know will eloquently describe the story. I'm very specific.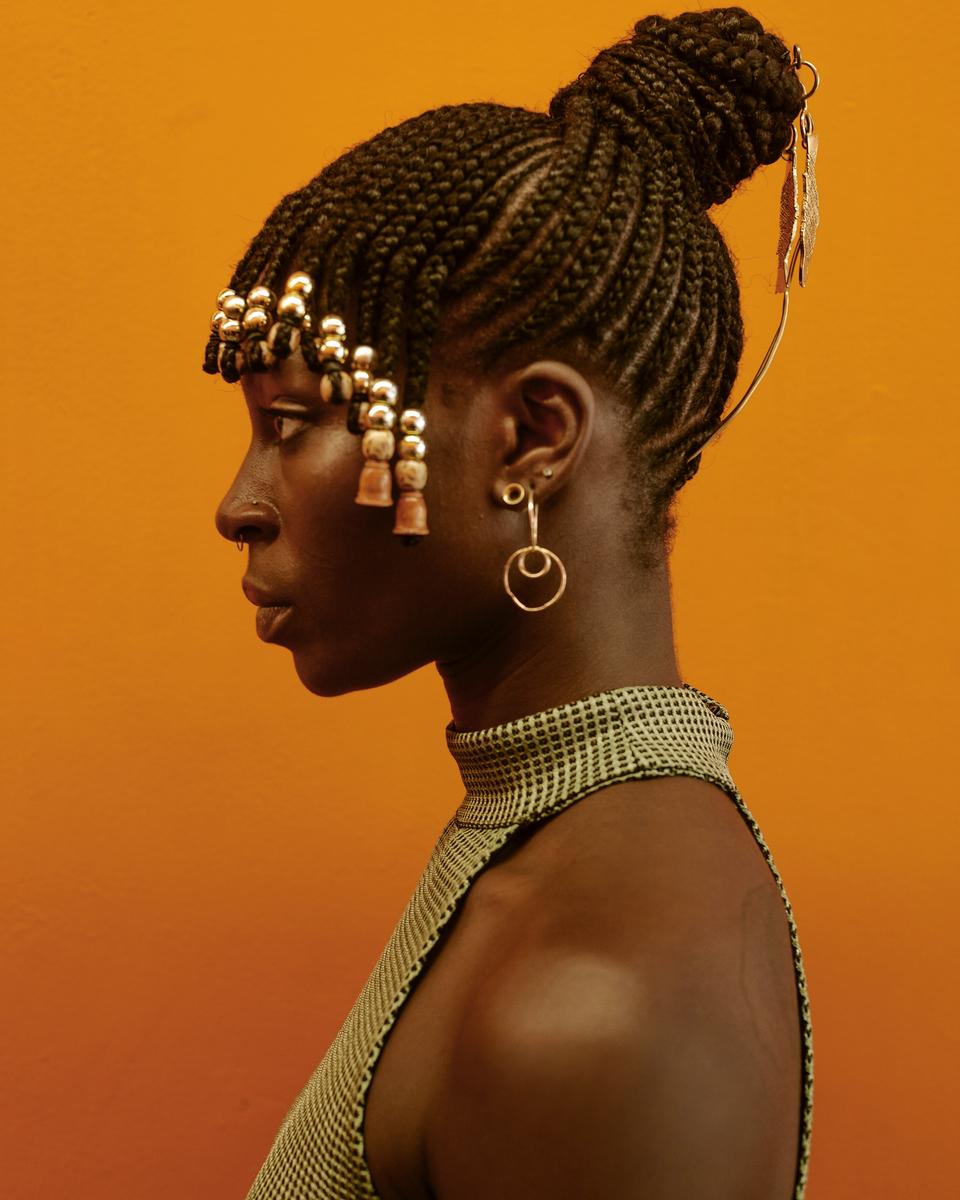 Jeremy Rodney-Hall, The Hair Appointment, 2018. © Jeremy Rodney-Hall. Image courtesy of the artist and Sunday School.
Foyer: In recent years, we've seen a significant increase in Black visual representation in media and in spaces like art museums. Do you think this increased visual representation has an effect on the pursuit of justice and equality for Black communities across the globe? 
Adamu: I think there's a combination of entities that are trying to make change, and use art as a medium for creative conversation, and visual communication, to uplift and educate people that just don't know about these things; and to have these stories told in spaces like the AGO, where, in the past is has felt that fine art has not often been paired with Black storytelling. For example, Ben and Jerry's, since the pandemic, have been doing a really good job of being a lot more informative about injustice, and allowing their platform to be used for further education about the Black experience. 
It also seems like some companies are simply trying to hit a quota, and they have a strategy for getting all these DEI positions filled, and announcing new departments they are opening, but then the importance of these new initiatives slowly starts to fade for them.  
I think some people are  authentic with these initiatives, whereas other people were more just honoring a moment, and are now ready to move past that moment and stick to what they are most comfortable with or used to.  
It's frustrating because I've been doing this my whole life. I have no other choice but to engage in the  storytelling that I love and admire. I'm so focused on telling these fruitful Black stories that push our community forward and are instrumental to people's upbringing. I try not to focus too much on the things that are bringing us down and really damaging our community. I just hope that everyone has some form of a positive intent with all these new efforts being announced.  
Feels Like Home is on view now until May 2024 on Level 2 in the Irina Moore West gallery (248) of the AGO.  
Presented in collaboration with the Scotiabank CONTACT Photography Festival.