Postcard from Pittsburgh
Visit Pittsburgh, Pennsylvania, with Kate Kelley of Silver Eye Center for Photography.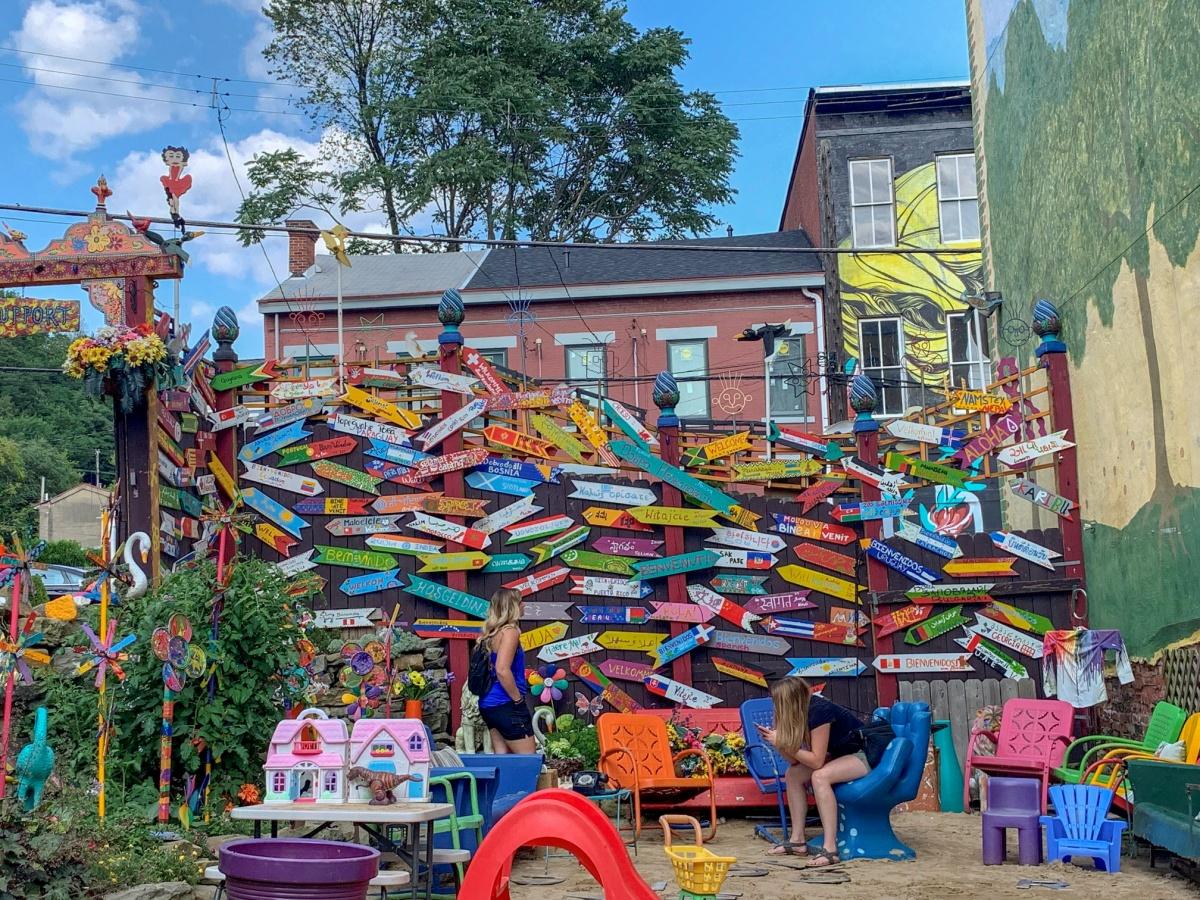 Randyland. Image by Jin Wu 
Pittsburgh, Pennsylvania, is known as "the Steel City" due to its 300-plus steel-related businesses and the "City of Bridges" for its 446 bridges (more than any city in the world). But did you know it is also the birthplace of Andy Warhol? Born in 1928, Warhol grew up in a working-class family and sparked an interest in visual arts at a young age. He took art lessons at his local museum as a child and eventually graduated from Carnegie Institute of Technology with a degree in Pictorial Design. Some of the early paintings he created as a student are displayed in the revealing AGO exhibition, Andy Warhol [closed October 2021]. 
In this spirit, we wanted to learn more about Pittsburgh's local arts and culture scene and how it has evolved over the years. Kate Kelley is the Assistant Curator of Silver Eye Center for Photography, which has been around for more than 40 years. It is an all-in-one, non-profit arts centre, gallery and community space dedicated to contemporary photography, supporting emerging, mid-career and under-recognized artists. Situated right between Bloomfield and Garfield, Silver Eye is surrounded by numerous eclectic art venues. Bunker Projects, Boom Concepts, and the Pittsburgh Glass Center to name a few. Kate kindly sat down with us for a virtual chat.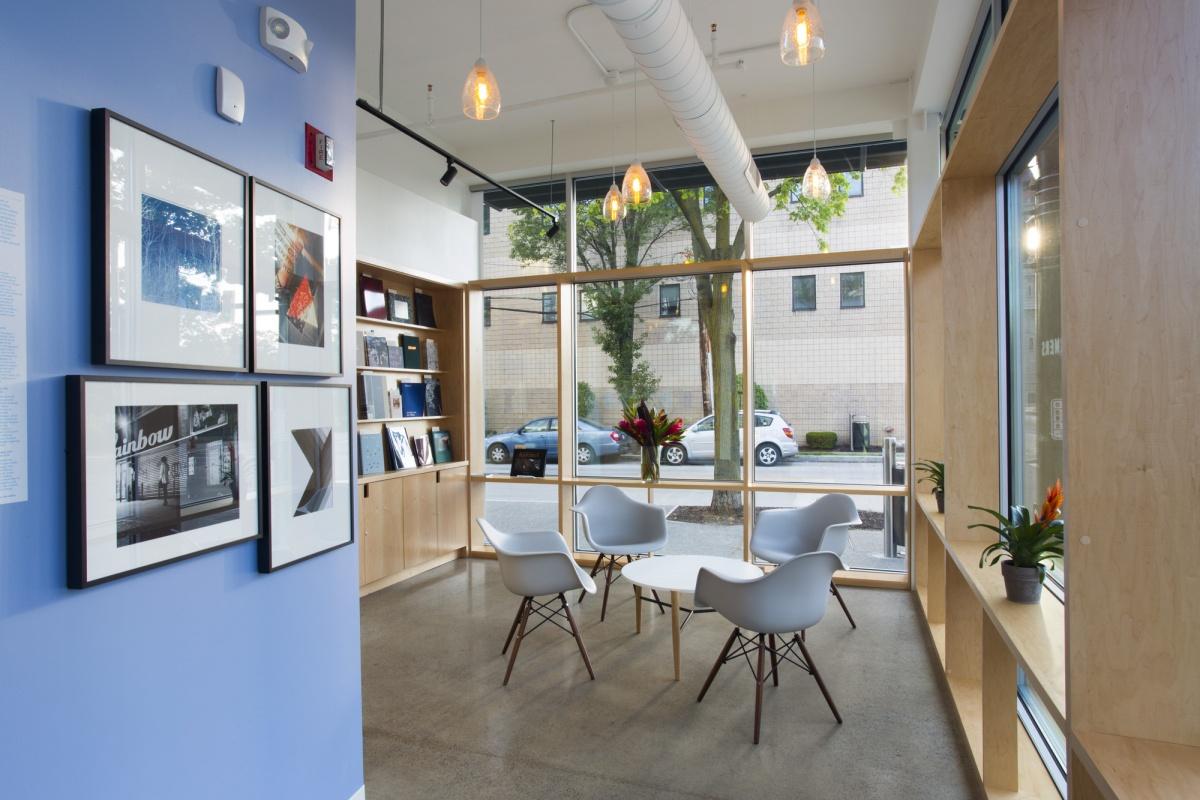 Silver Eye Gallery, 4808 Penn Avenue, Pittsburgh, PA 15224
Foyer: The "Pittsburgh comeback", as Time magazine called it, after the steel industry collapse in the 1980s has been a notable evolution. When it comes to the arts and culture scene, what does the comeback look like now? 
Kelley: I would say Pittsburgh never left. We've had an amazing, sometimes under-recognized arts scene here for decades, but it is nice that a lot of new people are discovering it now. I think if you're new to Pittsburgh, you'd be shocked at the amount of incredible culture that exists for a mid-sized city. There's a world-class level of art, music, theatre here.
Foyer:  Is there much artistic collaboration happening across southwestern Pennsylvania?
Kelley: There is a wealth of artistic talent here in Pittsburgh and southwestern Pennsylvania more generally. In 2019, Silver Eye created a biennial survey exhibition called Radial Survey, which looks at contemporary photography being made in a 300-mile radius around Pittsburgh. This radius stretches all the way west to Detroit, north to Toronto, east to Philadelphia and south to the tip of Kentucky. One of the goals of this ongoing project is to highlight the incredible work and collaborations happening in our region, and as a part of the exhibition, we host a symposium for artists, educators and curators to come together and talk about the challenges and benefits of working creatively in this part of the world.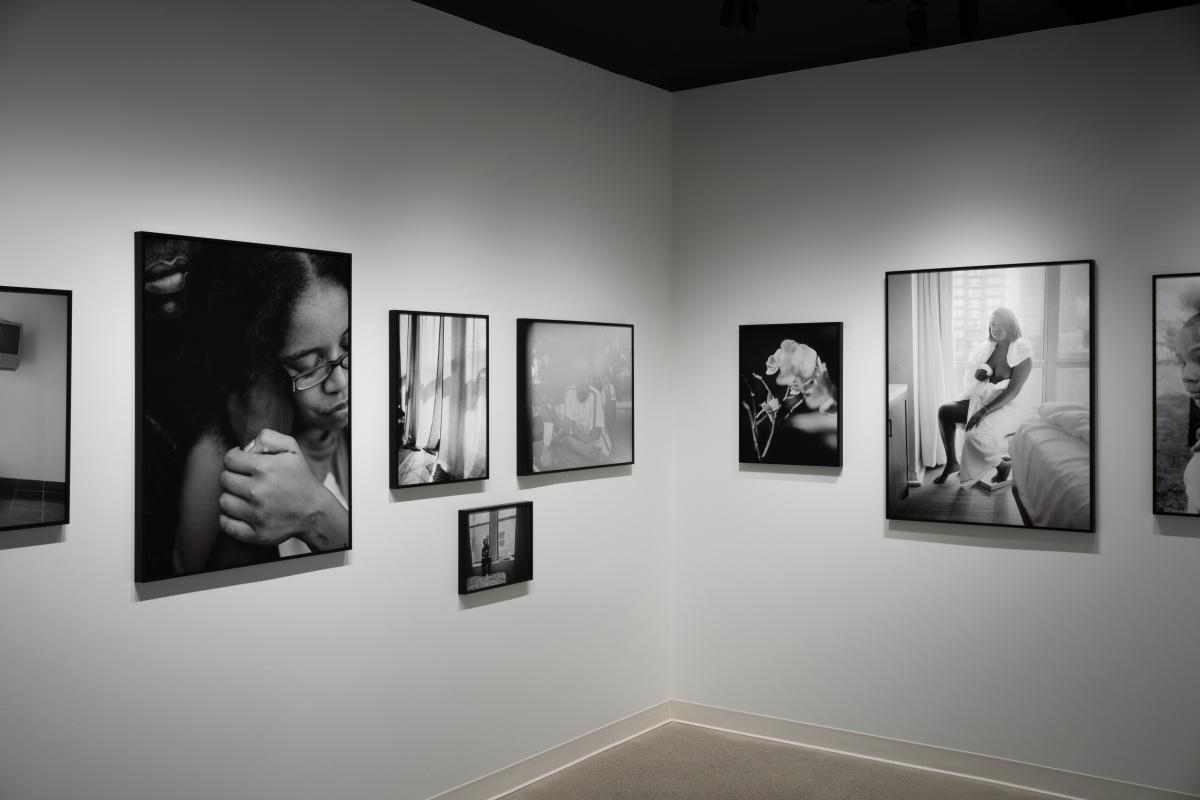 Install images from Fellowship 21 Award winner Sasha Phyars-Burgess's 2021 exhibition UNTITLED AND YET TO BE DETERMINED, 41.8949° N, 87.7654° W (AUSTIN)
Foyer: Silver Eye Centre for Photography launched in 1979. Tell us about its goals and namesake.
Kelley: Silver Eye began in 1979 as two separate organizations, Blatant Image Gallery, a cooperative gallery designed to provide exhibition space to local fine art photographers, and The Silver Eye Photographic Workshop, which brought nationally known photographers to Pittsburgh to exhibit their work and conduct workshops. These two organizations merged in 1985 and became Silver Eye Center for Photography. In 2017, Silver Eye moved from its location on the South Side of the city, to the Bloomfield-Garfield location we occupy now. With that move, we created an invaluable new resource for our mission, the Lab @ Silver Eye. This workspace is adjacent to our new gallery and it features state-of-the-art photography equipment as well as knowledgeable and welcoming staff. Artists who exhibit at Silver Eye are given the opportunity to work with the Lab to produce new works for exhibition, completely free of charge. 
With our emphasis on supporting emerging and mid-career artists, this support profoundly impacts artists at a critical point in their careers.
Our goals are centred around continuing to support a diverse range of artists to create new work, take risks and share that work with our audience.
Foyer: What do you love about Pittsburgh? What are its drawbacks?
Kelley: Some of the things we love about Pittsburgh are the same as its drawbacks. The relatively small size of the city means you can spend a day seeing a lot of different events or exhibitions, and people from different communities and with different interests tend to end up at the same place at the same time, which makes for a really active and energetic cultural scene. The downside of being a small city is a limited amount of sustainable and well-paying opportunities for artists and arts workers – which are voices we need to keep our arts scene thriving!
Foyer: The Pittsburgh music scene doesn't get the respect it deserves. What should people know about?
Kelley: Pittsburgh hosts a wide range of spaces to hear and interact with incredible musicians and performances. From venues right outside the city, like Mr. Smalls in Millvale, to restaurants with great live music like Con Alma, to the rich history of institutions like the Pittsburgh Symphony Orchestra and the Kelly Strayhorn Theater, there is a lot to engage with.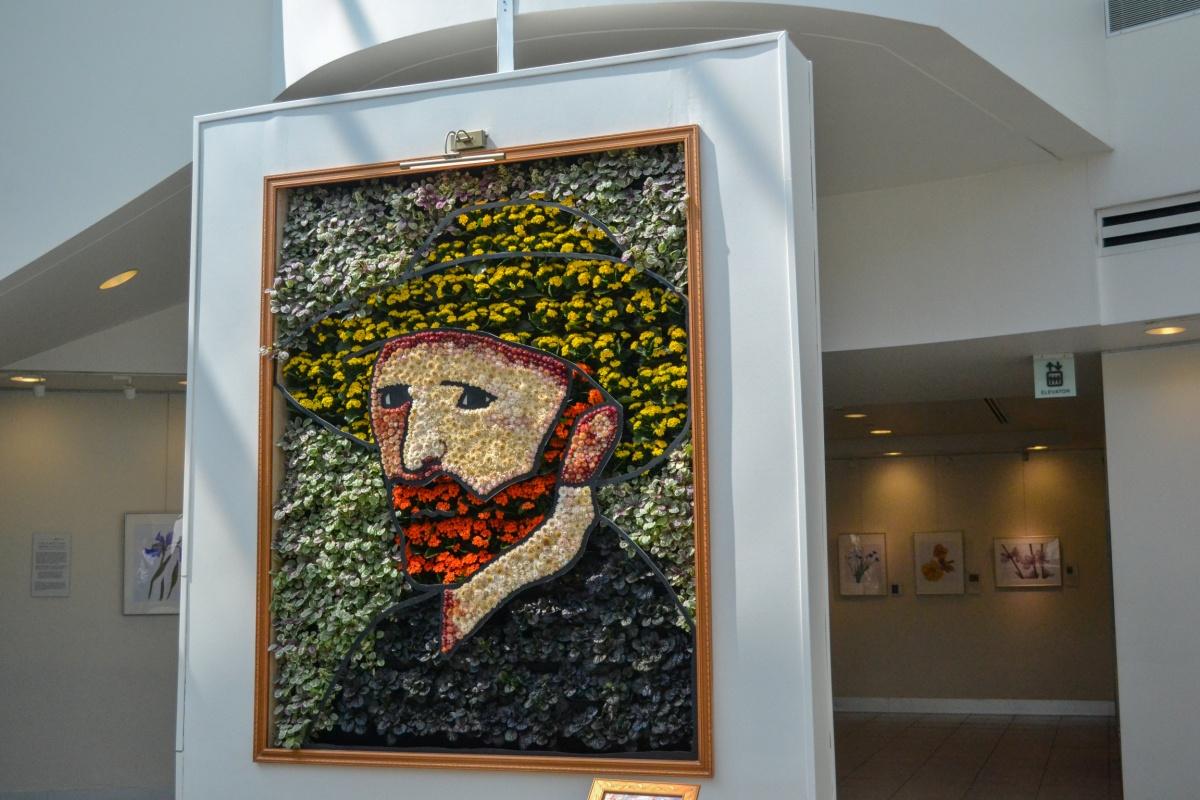 Phipps Conservatory. Image by Jin Wu.
Foyer: If you're in Pittsburgh and only have a couple of hours, what do you need to see? 
Kelley: There are the larger arts institutions like the Carnegie Museum of Art, the Warhol, and the Mattress Factory, but also lots of dynamic smaller arts spaces such as the Brew House Association on the South Side of the city, Nafasi on Center in the Hill District, and Associated Artists of Pittsburgh in Lawrenceville. Carnegie Mellon University's Miller ICA and the University of Pittsburgh's University Art Gallery also consistently present exciting contemporary and scholarly programming.