Postcard from New Orleans
Travel south to the Big Easy with Ashé Cultural Arts Center.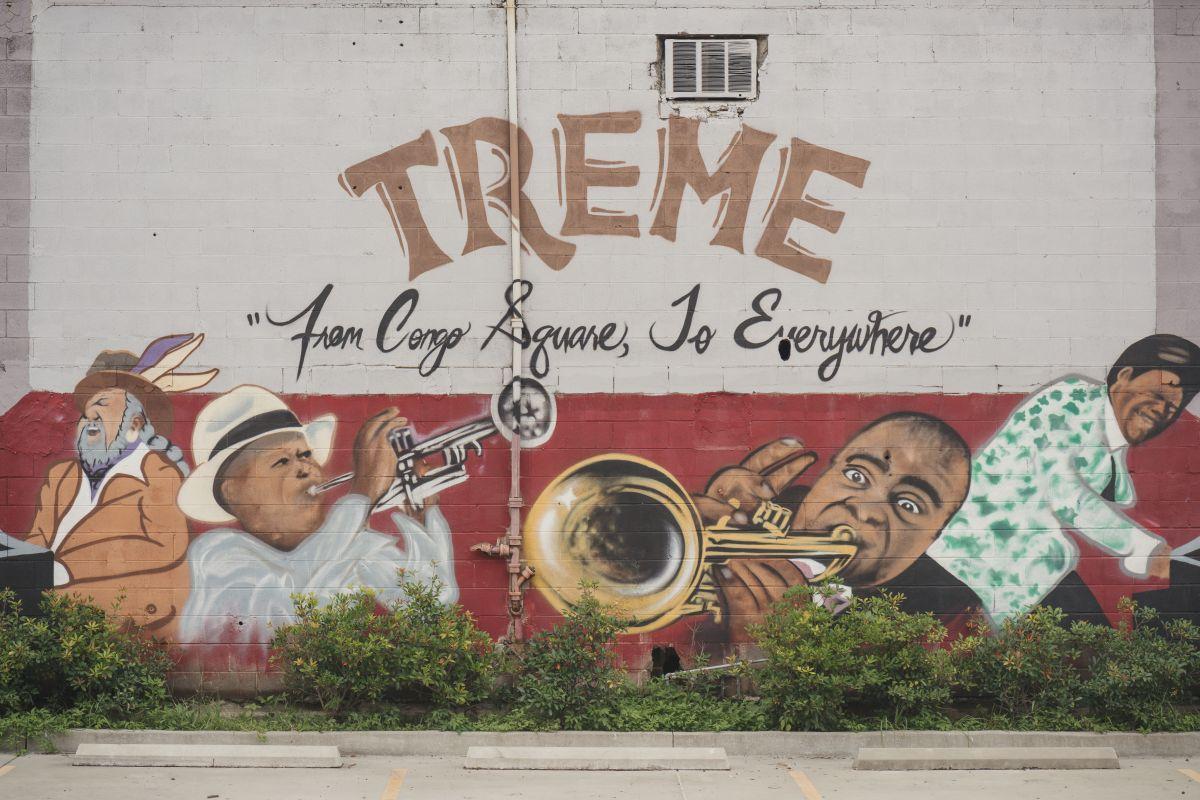 Tremé mural by Paul Broussard. Photo courtesy New Orleans Convention and Visitors Bureau.
In New Orleans, culture flourishes alongside signs of decay and history. A colourful, bustling metropolis shaped by African, French, Spanish and American influences, at every turn there's a photograph waiting to be taken, live music to be heard, and cuisine to savour. There's a costumed parade for seemingly all occasions, the most renowned happening during Mardi Gras.
The true spirit of the city comes from its people. New Orleanians deeply pride themselves on the richness of their eclectic city, steeped in decades-long traditions ushered from generation to generation. Home to several museums and galleries from the broadest (like New Orleans Museum of Art) to the most niche (like The Backstreet Cultural Museum), artists have always been enmeshed in New Orleans' cultural landscape. In the aftermath of Hurricane Katrina, rapid gentrification and a lingering pandemic, a new era may be emerging—one that's dramatically shifting the arts in the city away from its roots. Ashé Cultural Arts Center is one of many organizations striving to nurture and showcase the arts made in and for the city, with specific attention to African-American creators.
To learn more about the magic that New Orleans has to offer and continue our Postcard series, we connected with Frederick "Wood" Delahoussaye, Chief Creative Officer and Artistic Director at Ashé Cultural Arts Center.
Foyer: New Orleans is home to several world-renowned artists, especially in music and the performing arts. How would you describe the arts scene in New Orleans?
Delahoussaye: The arts scene is life in New Orleans. We live and breathe art and culture; they are the soundtrack to our lives and the tone of our existence. The arts scene in New Orleans is composed of casual geniuses—musicians, visual artists, performers, culinary artists, textile artists and more—whose existence and gifts are brilliant threads that weave the tapestry of what New Orleans is. These are artists that come from generations of artists and they can be found on any street corner, in any bar room, on any day, celebrating one of our hundreds of annual festivals, paying homage to our ancestors, or just creating because it feels good. Culture rises from the cracks in the cobblestone and speaks to the history in all of us, it is the foundation of our lineage, neighbourhoods and the nation. We are a magical, mystical, musical place where we sing and dance because celebration is not just beautiful, it's necessary and every bit of who we are.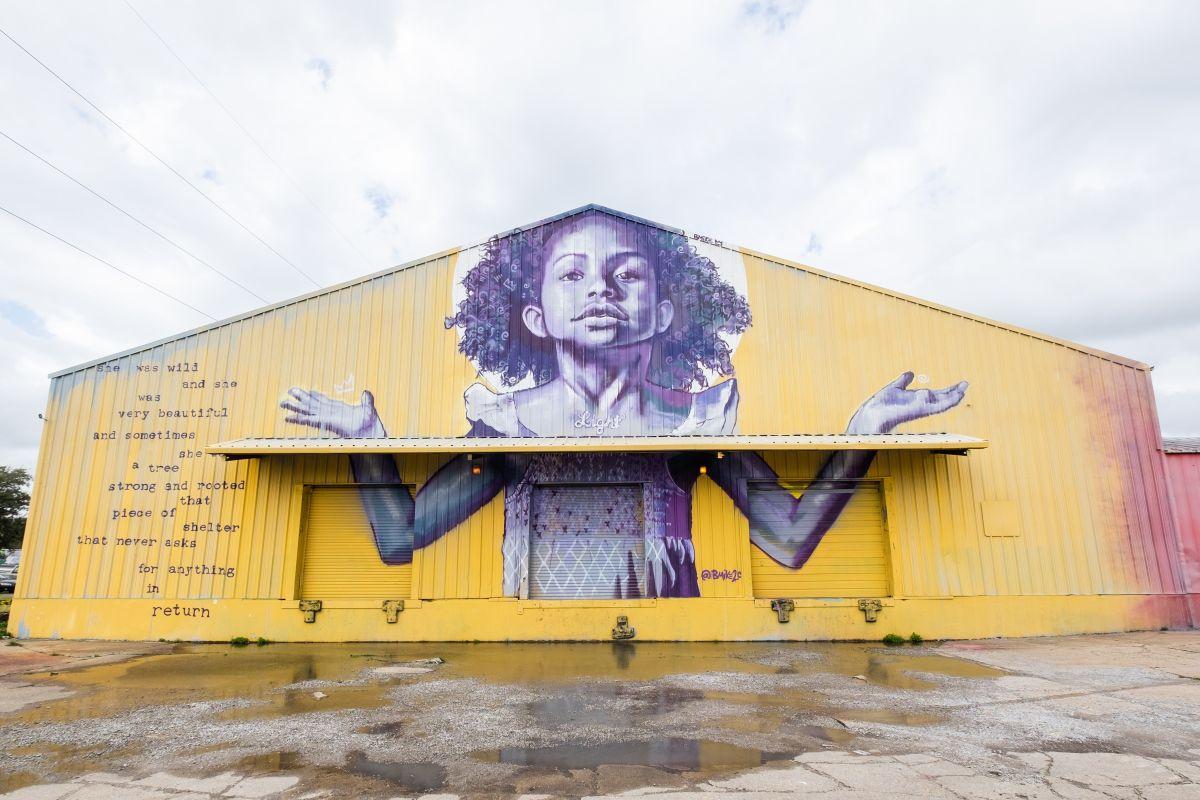 Studio Be by Traveling Newlyweds. Photo courtesy New Orleans Convention and Visitors Bureau.
Foyer: From the outside, there looks to be so much change and gentrification happening in the city. How does it feel as a New Orleans native to live there and work in the arts?
Delahoussaye: Change is inevitable, but what has always been unique about New Orleans is our ties to tradition and history. Gentrification and displacement have threatened that, and New Orleans is experiencing a cataclysmic shift in its cultural landscape. It is becoming increasingly difficult for our artists and culture bearers to live in the city, let alone create in it. Our neighbourhoods have always been these natural incubators of culture and the driving force of why people love this city so much. When folks are driven from their neighbourhoods, you begin to wonder if the conditions will continue to exist for the next generation of artists to develop organically. Will the music, tradition, culture still flow in their veins when it's no longer being cultivated from corner to corner, porch to porch? As an artist who has been fed by this city, it is important for me to ensure that native New Orleanian artists and culture bearers continue to have opportunities to succeed.
Foyer: What do you love about New Orleans? Any drawbacks?
Delahoussaye: I love the culture—the music, the tradition, the cuisine, the ritual, the sacred spaces, the history, and most of all, the people. Our most glaring drawback, however, continues to be the exploitation of our artists and culture bearers at the hands of government and industry. The average median income in New Orleans is $36,000 USD. Artists and culture bearers only earn an average income of $17,500 USD, despite feeding our ever-growing tourism industry which topped $10 billion USD in 2019. There is also a 25-year life expectancy gap between white and Black citizens. This incredible disparity in income, and the corresponding disparity in outcomes that lead to increased poverty and crime rates, has become even more of a crisis due to the current pandemic.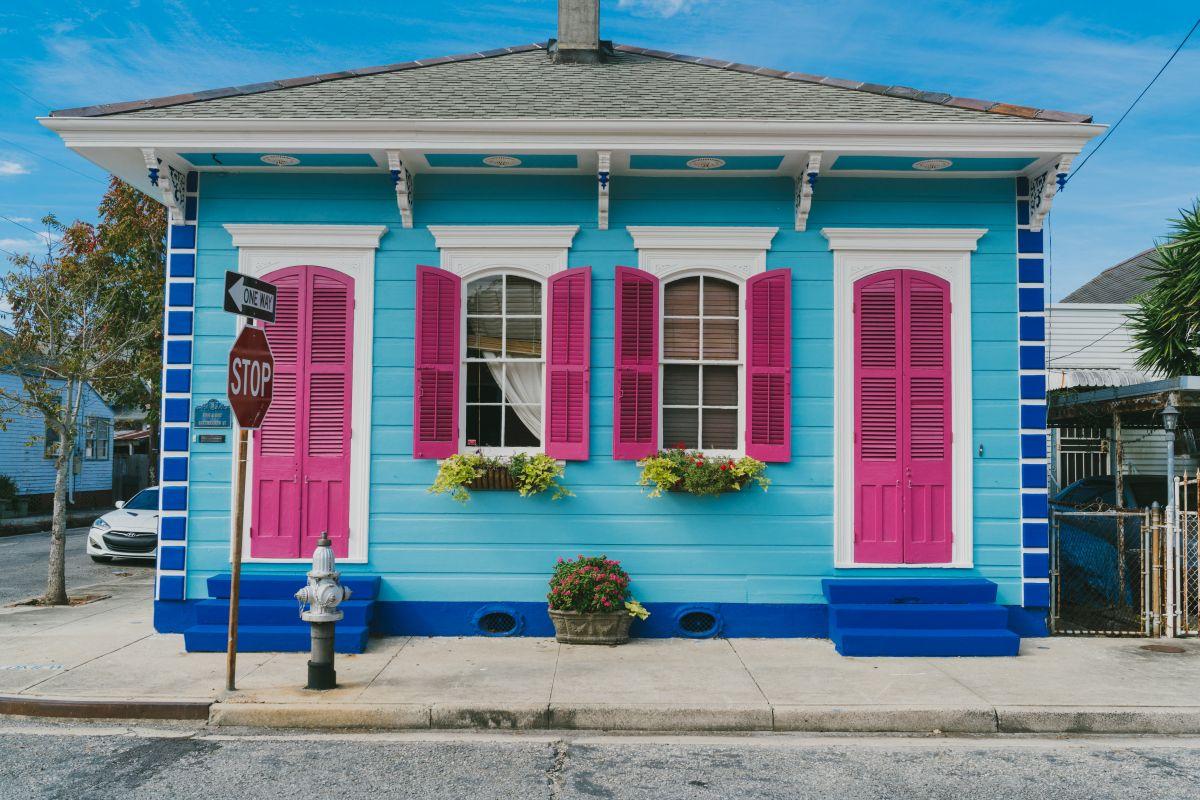 Architecture by Paul Broussard. Photo courtesy New Orleans Convention and Visitors Bureau.
Foyer: The African-American community in New Orleans plays an important role in shaping the city's unique cultural richness. Can you share some of that history as it relates to the arts? How does the Ashé Cultural Art Center fit into this?
Delahoussaye: Our dear brother, local artist and entrepreneur, Phlegm says "Everything you love about New Orleans is because of Black people." The deep, rich ties to Africa and the African experience of colours, tones, tastes and traditions are what makes this place unlike any other. Our music, food, art, rituals, customs, movements, architecture, even dialects and idioms are all innovations of enslaved Africans and their descendants. Ashé Cultural Arts Center continues this legacy of resistance, innovation and the intrinsic power of the cultural traditions that thrive in New Orleans and have prevailed throughout the African Diaspora. We believe that culture and art are the foundation of human development and civic engagement.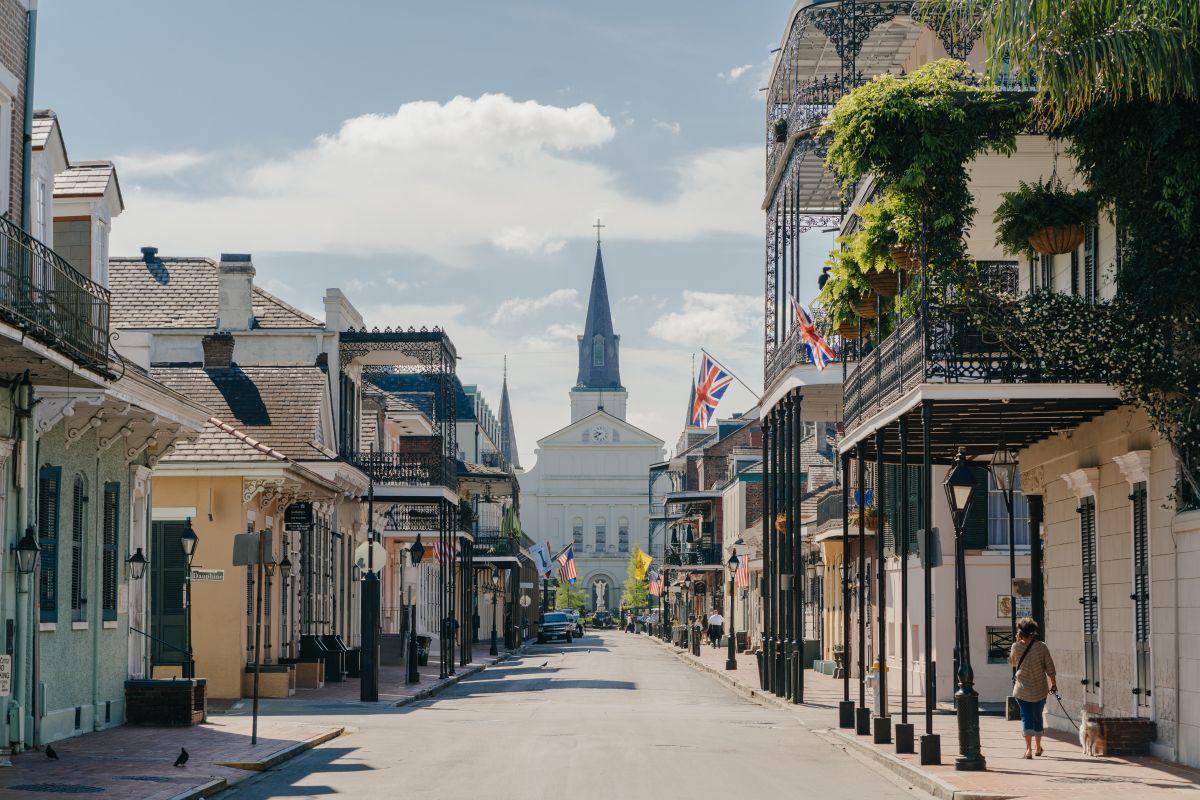 French Quarter by Paul Broussard. Photo courtesy New Orleans Convention and Visitors Bureau.
Foyer: Beyond the French Quarter, there are many distinct neighbourhoods. Which one should people make a point of visiting?
Delahoussaye: New Orleans is truly a city of neighbourhoods, with each featuring a distinct history, flair and vibe. Right next door to the French Quarter is Tremé, the first Black neighbourhood in the United States. In Tremé, you'll find Louis Armstrong Park which features the sacred space of Congo Square and the Mahalia Jackson Theatre. The Marigny neighbourhood boasts numerous art and entertainment spots where you can catch a burlesque show on one corner and dance until the sun comes upon another. The music never stops on Frenchman Street between Esplanade Avenue and Royal Street. And you can catch Grammy-winning horn players uptown on weekdays and downtown in the Cultural Innovation District under the bridge on weekends. 
Connect with Ashé Cultural Art Center on social media—@ashe_cac on Instagram and Twitter and @ashe.cac on Facebook.