The intimacy of nyanga
Explore the photography of Michel Kameni featured in You Look Beautiful Like That at the AGO.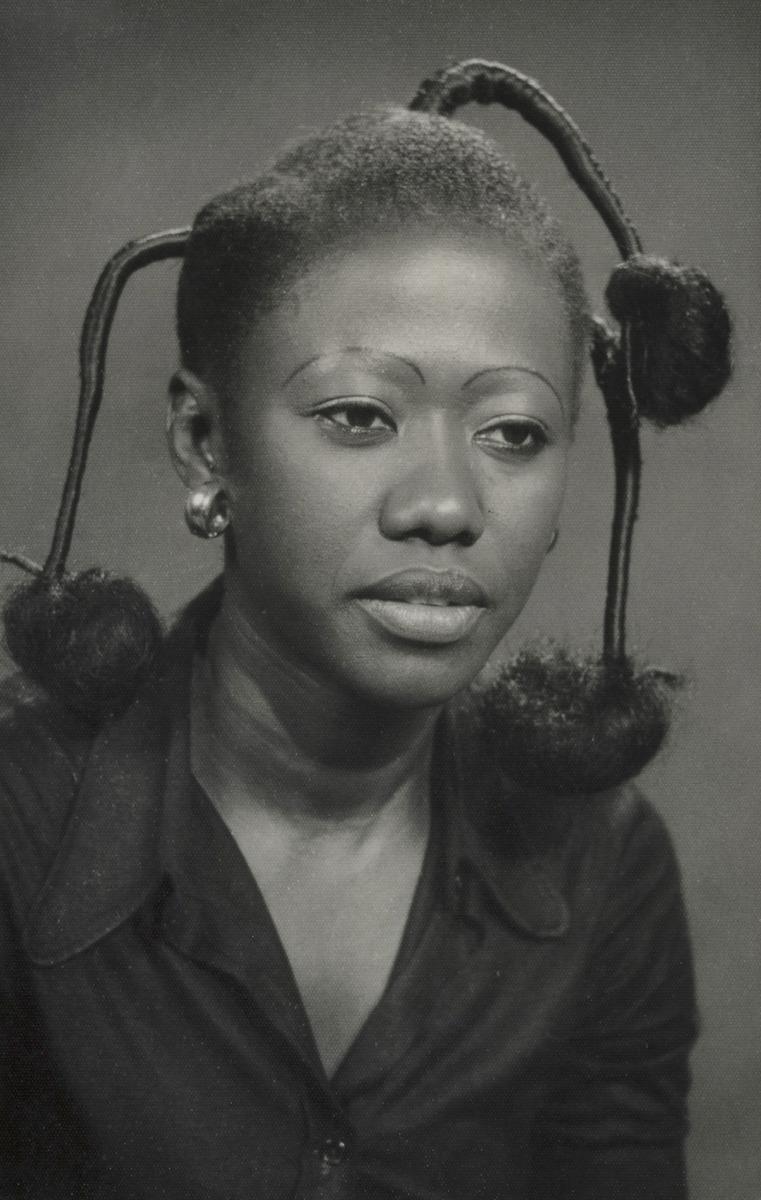 Michel Kameni. Untitled (Girl with hair styled). Vintage gelatin silver print, 14 × 8.9 cm. Courtesy of the Solander Collection.
The walls of the AGO's Murray Frum Gallery (gallery 249) tell a story about post-colonial Cameroon through tender faces and carefully posed subjects. In 1963, three years post-independence, photographer Michel Kameni opened his studio in Cameroon's capital Yaoundé. There, he dedicated his craft to photographing the people living through this momentous time of change. His once-overlooked work now provides a valuable glimpse into what everyday life was like in post-colonial Cameroon.
Kameni is just one of the African photographers featured in the AGO's exhibition You Look Beautiful Like That: Studio Photography in West and Central Africa, currently on view until June 11, 2023. You Look Beautiful Like That features the work of four African studio photographers showcasing citizens during the transitory nature of post-independent Western and Central Africa. Tracing the evolution of African studio photography from the 1860s to the mid-1980s, the exhibition highlights the important role African photographers played in documenting fluid and changing post-colonial societies across Africa.
Much like his contemporaries Seydou Keïta and Malick Sidibé, whose works are also on display in this exhibition, Kameni's photography is representative of the "golden age," of modern studio photography in Central and Western Africa, happening around the late 1960s to 1970s. Learning the medium from his uncle, a photographer for the French army during World War II, Kameni took his passion for photographing everyday life on the streets and recreated it within the four walls of his studio.
His Untitled series (1970) is dedicated to photographing local Cameroonians, some dressed in traditional attire, others in the fashionable suits and pencil skirts of the time. Regardless of what they were wearing, Kameni made sure to photograph his fellow citizens to highlight the notion of nyanga, a Cameroonian Creole word used to describe beauty, style, and elegance. Kameni further elaborated on nyanga in the documentary Chez Cameroun Studio, describing it as a way to take personalized photographs for clients or a way to create "photo show-offs."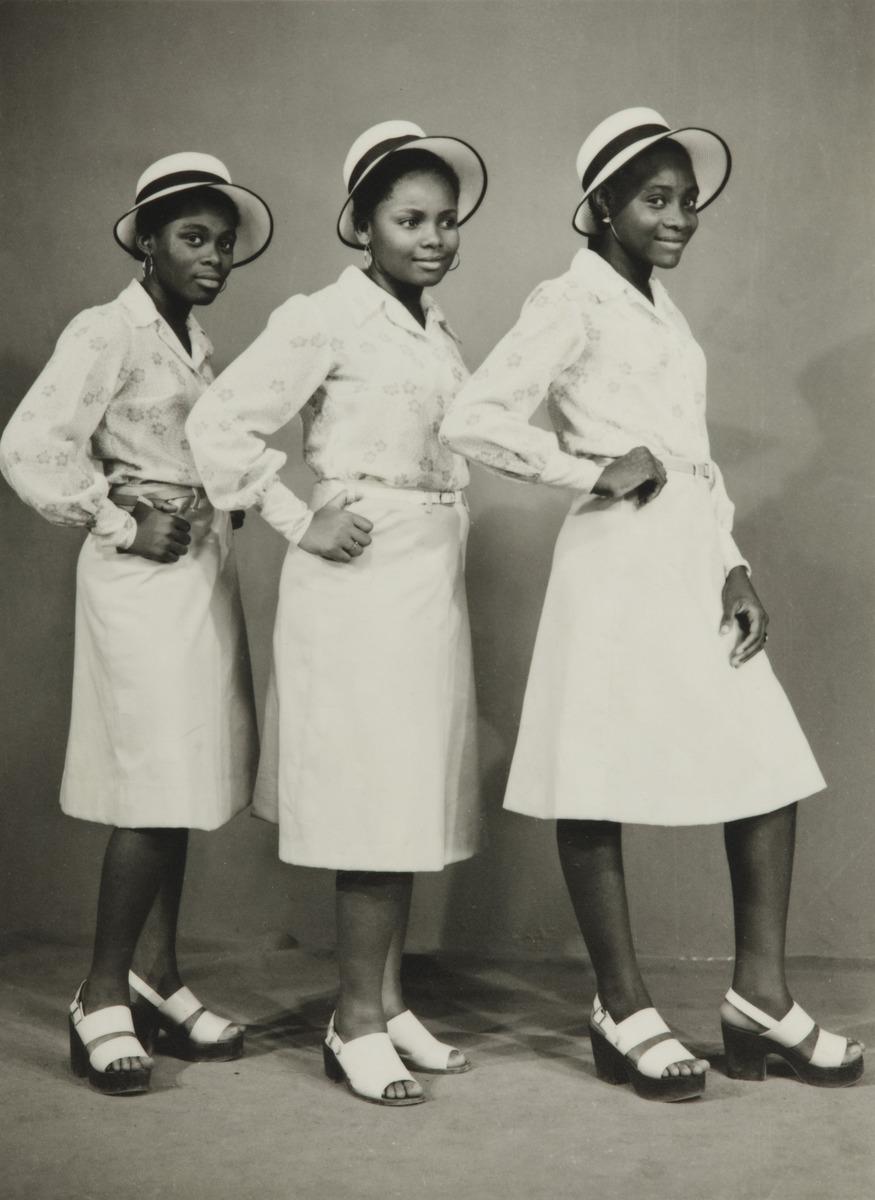 Michel Kameni. Untitled (Three girls with hats), 1970. Vintage gelatin silver print, Overall: 10.7 × 7.6 cm. Courtesy of the Solander Collection.
Kameni's backdrops are uniformly simple, often featuring the tiled floors of his studio. This simplicity, in combination with his use of staging techniques typical to African studio photography, creates an intimate moment between not only the photographer and his fellow Cameroonians but also the viewer.
Experience nyanga first-hand through Kameni's intimate photography featured in You Look Beautiful Like That, located on Level 2 of the AGO in the Murray Frum Gallery (gallery 249), on view until June 11, 2023.