Put some spring in your step
Welcome spring with the Bata Shoe Museum's new exhibition exploring nature and shoes.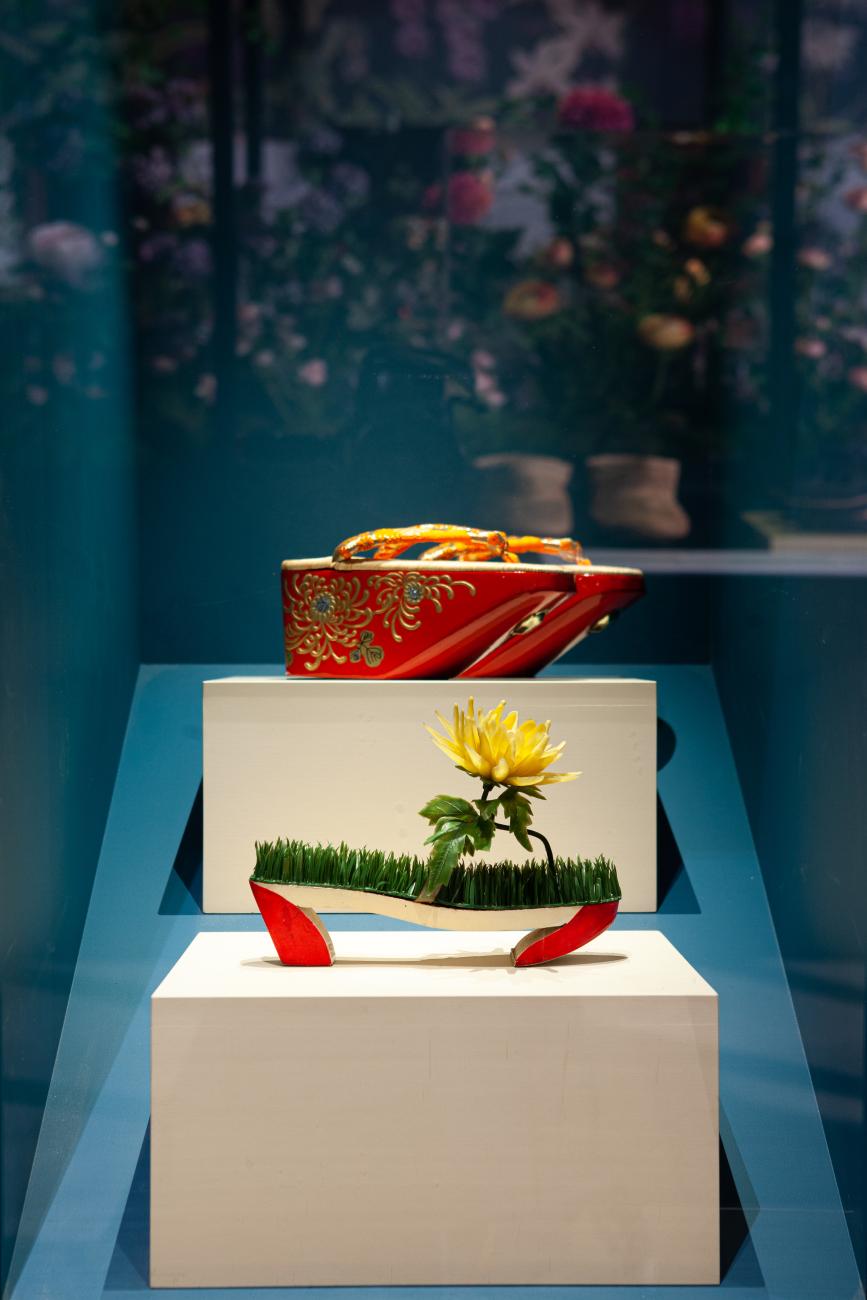 Images © 2023 Bata Shoe Museum, Toronto, Canada. Photo: Margaret Mulligan.
The beloved cherry blossom season is upon us once again, adding vibrant colour to green spaces. If you missed your chance to take in the flowers or you're looking for a new way to usher in spring, the Bata Shoe Museum is offering a unique way to see flowers "in bloom."
Currently on view now until October 2024, In Bloom: Flowers and Footwear explores the relationship between fashion and nature, focusing on how flowers have continued to inspire shoemaking across centuries. Both shoe lovers and floral enthusiasts will enjoy this fascinating showcase that pairs each footwear artifact with one or more botanicals. Twenty-five floral and natural material variations are highlighted throughout the exhibition. From hydrangea, peony, iris, and tulip to cork, thistle, and acanthus, visitors will learn about the origin and meaning of each. 
Surrounded by a lush display of blooming flowers, In Bloom includes shoes from around the world, including a pair of Manchu platform shoes from mid-19th century China. Balancing on "flower pot" pedestals, the cherry blossoms on these shoes symbolize new life and beginnings in Chinese culture, while their long branches represent longevity. The exhibition features floral moccasins selected in collaboration with three Indigenous curators: anthropologist Linda Sioui, beadwork artist and curator Paula Menarick, and Galt Museum and Archives curator Camina Weasel Moccasin.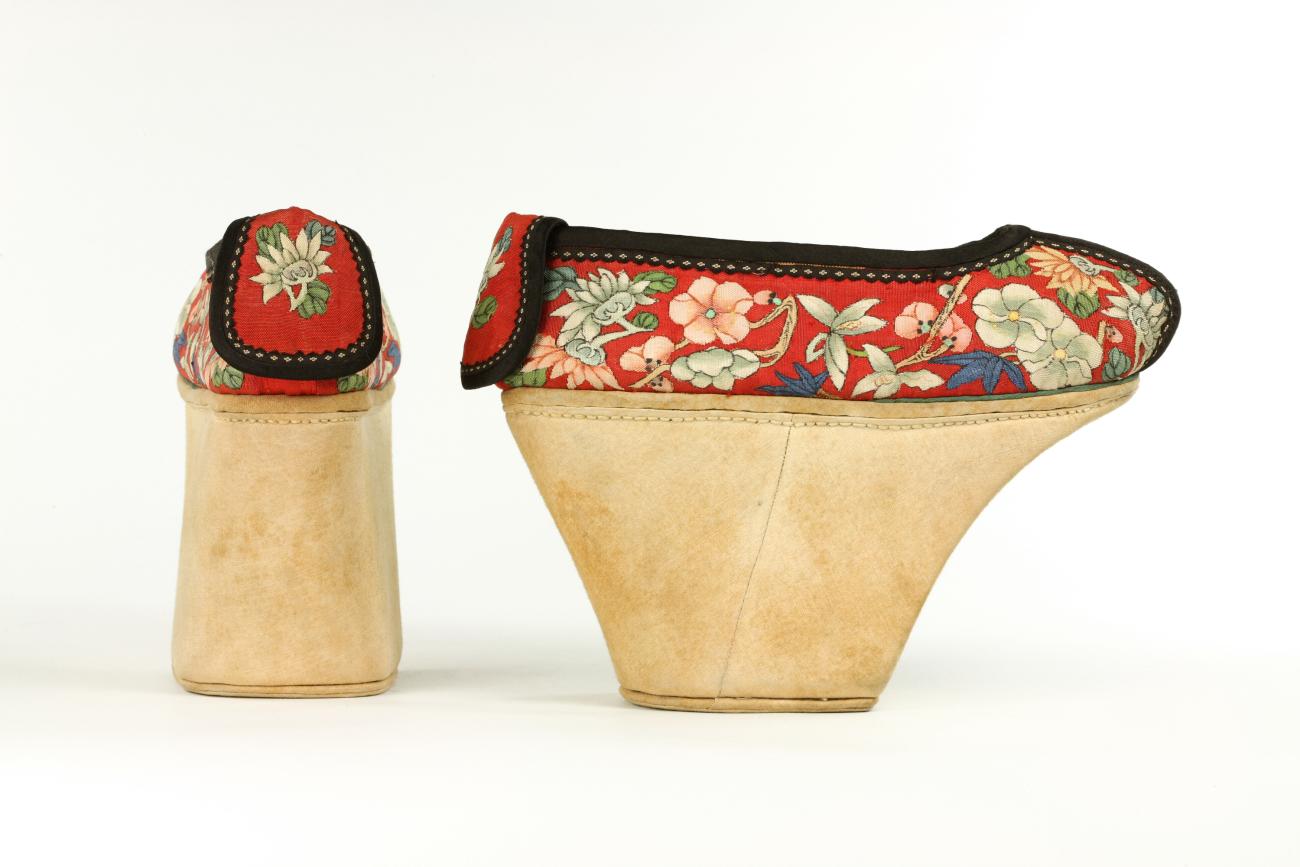 Images © 2023 Bata Shoe Museum, Toronto, Canada
Visitors will learn interesting facts, such as that during World War II, many countries restricted the use of traditional shoemaking materials such as leather and rubber. Shoemakers throughout Europe and North America turned to cork and grass as viable options for function and fashion.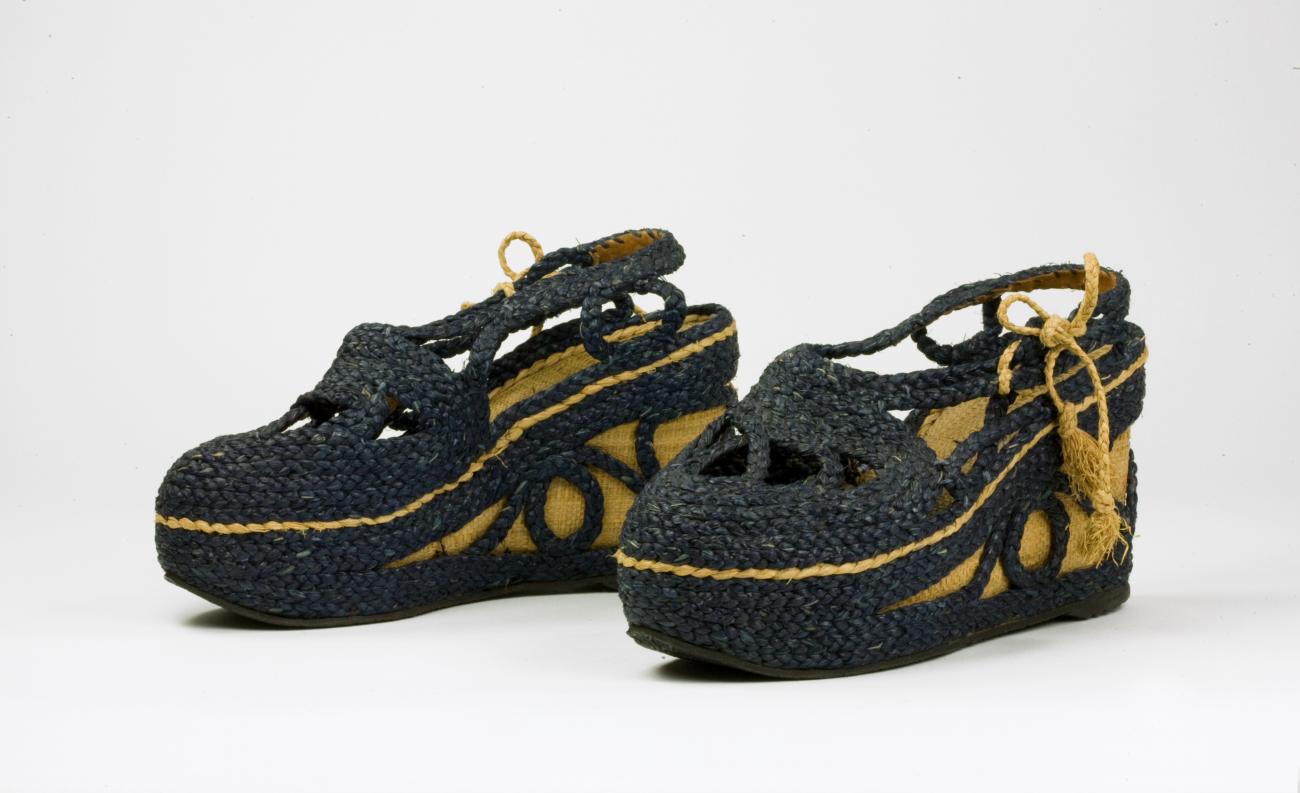 Images © 2023 Bata Shoe Museum, Toronto, Canada
A style of shoes perhaps more familiar to visitors, In Bloom features a pair of hand-painted Air Jordan 1's by Canadian Artist Vicky Vuong. Detailed with an intricate and vibrant peony design found in Chinese porcelain, the artist hand-painted the sneakers in dedication to her grandmother and Asian heritage.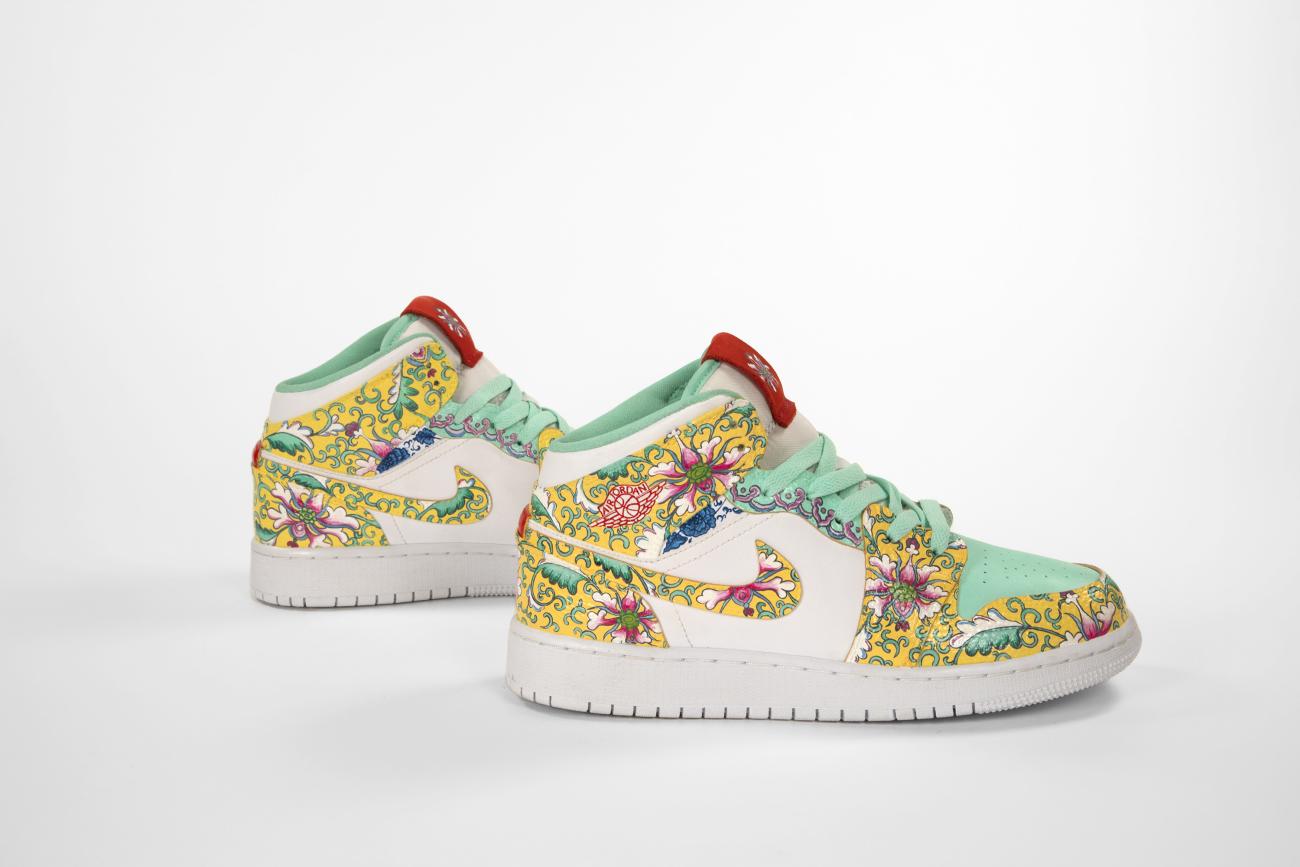 Images © 2023 Bata Shoe Museum, Toronto, Canada
You don't have to go outside to experience the beauty of botanicals — visit In Bloom at the Bata Shoe Museum until October 2024. To learn more, visit https://batashoemuseum.ca/in-bloom/