The legacy of Rumi at the Aga Khan Museum
The exhibition showcases historical and contemporary works inspired by the poet's immortal words 
Courtesy of Aga Khan Museum
An exhibition at the Aga Khan Museum is paying tribute to 13th-century poet and mystic, Jalal al-Din Muhammad Balkhi. Named after the poet's commonly used name, Rumi commemorates the 750th anniversary of Rumi's passing, using historical and contemporary works to celebrate the poet's enduring impact and to illustrate his life journey. The exhibition was curated by Dr. Michael Chagnon, Curator at the Aga Khan Museum. 
Rumi was a poet and a master of Sufism — the mystical tradition of Islam — known for his messages of religious harmony and love. Starting with his early life in Central Asia, the exhibition focuses on Rumi's experiences with migration, displacement, and his journey to becoming one of the most important Sufi poets, placing him within a historical and literary context.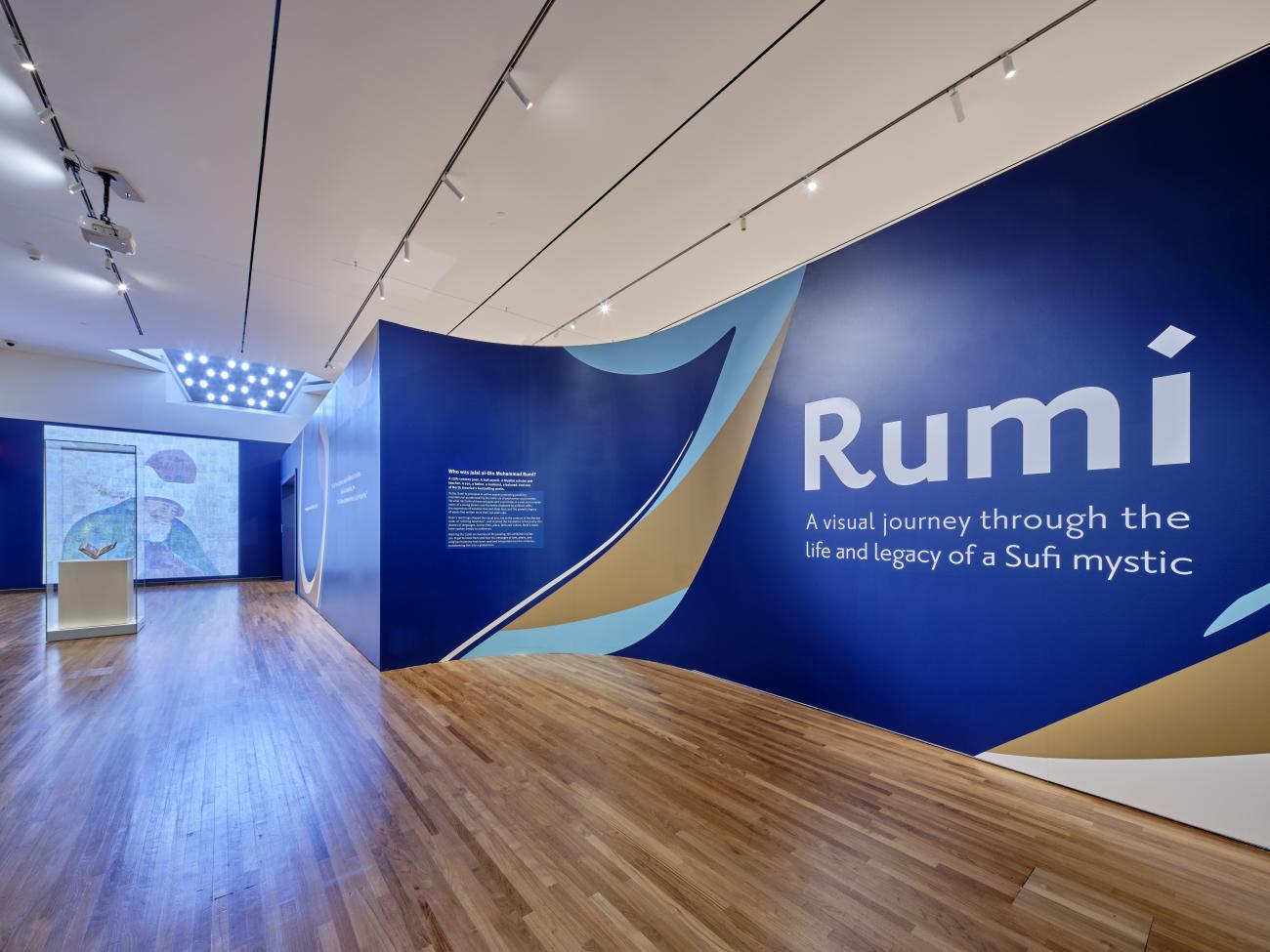 The exhibition showcases various historical works and objects representing areas and events connected to the poet. This includes an intricate candlestick made in the Lands of Rum (modern-day Turkey) around the time Rumi lived there and a fritware bowl ascribed to Bamiyan (modern-day Afghanistan) which aims to illustrate the visual and material world of the region where Rumi was born. Many of the historical works on view are borrowed from the Louvre, the Metropolitan Museum of Art, the Morgan Library, and the Victoria and Albert Museum.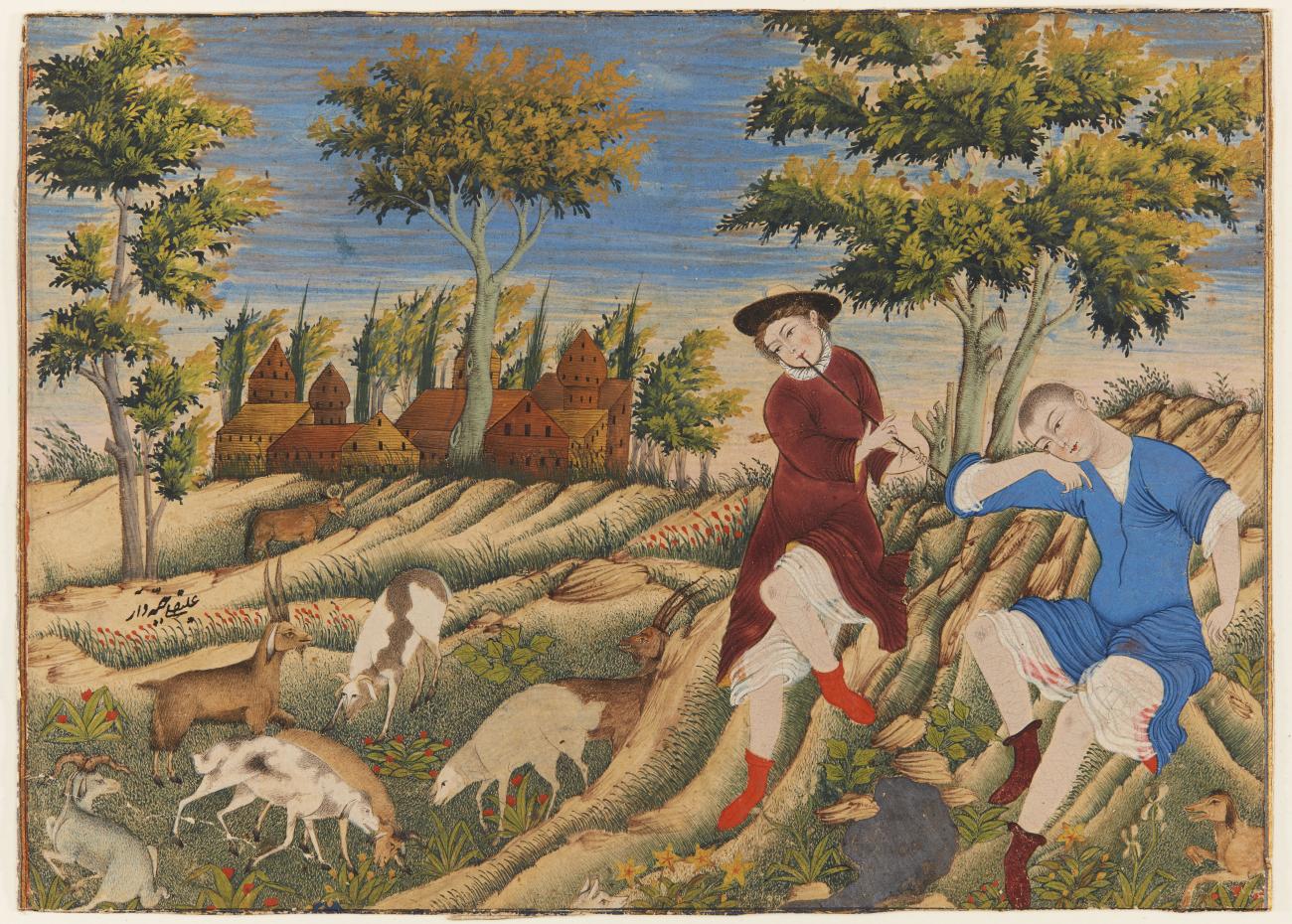 Courtesy of Aga Khan Museum 
Rumi also features various paintings and illustrations inspired by Rumi's work, aiming to highlight the visual nature of his poetry which often explored the relationship between outer visibility and inner hidden meanings. A notable work on view includes a rare illustrated manuscript of Rumi's six-volume poem Masnavi from the Aga Khan Museum's Collection.This poem is often viewed as one of the most renowned Sufi texts and a landmark in world literature.
Illustrating Rumi's far-reaching and timeless influence on art and culture, Rumi also has three contemporary art installations on view, commissioned by the Aga Khan Museum. Distance Between Home by Hangama Amiri uses textiles to explore in-betweenness, fragmentation, and both her and Rumi's experiences with displacement. Erdem Taşdelen's audio installation The Dream That Must Be Interpreted invites visitors to think about Rumi's impact as a spiritual figure as it tells a story of four characters undergoing a spiritual awakening. The Elephant in the Dark by Simin Keramati is an interactive imagining of one of Rumi's famous tales, aiming to inspire a sense of curiosity and wonder in visitors.
Courtesy of Aga Khan Museum 
From painter Riza 'Abbasi to Beyoncé, join the countless individuals inspired by Rumi. Visit Rumi at the Aga Khan Museum, on view until October 1, 2023.