Five frightfully fun exhibitions to see now
On view at the University of Winnipeg, Peabody Essex Museum, Carrickfergus Museum and more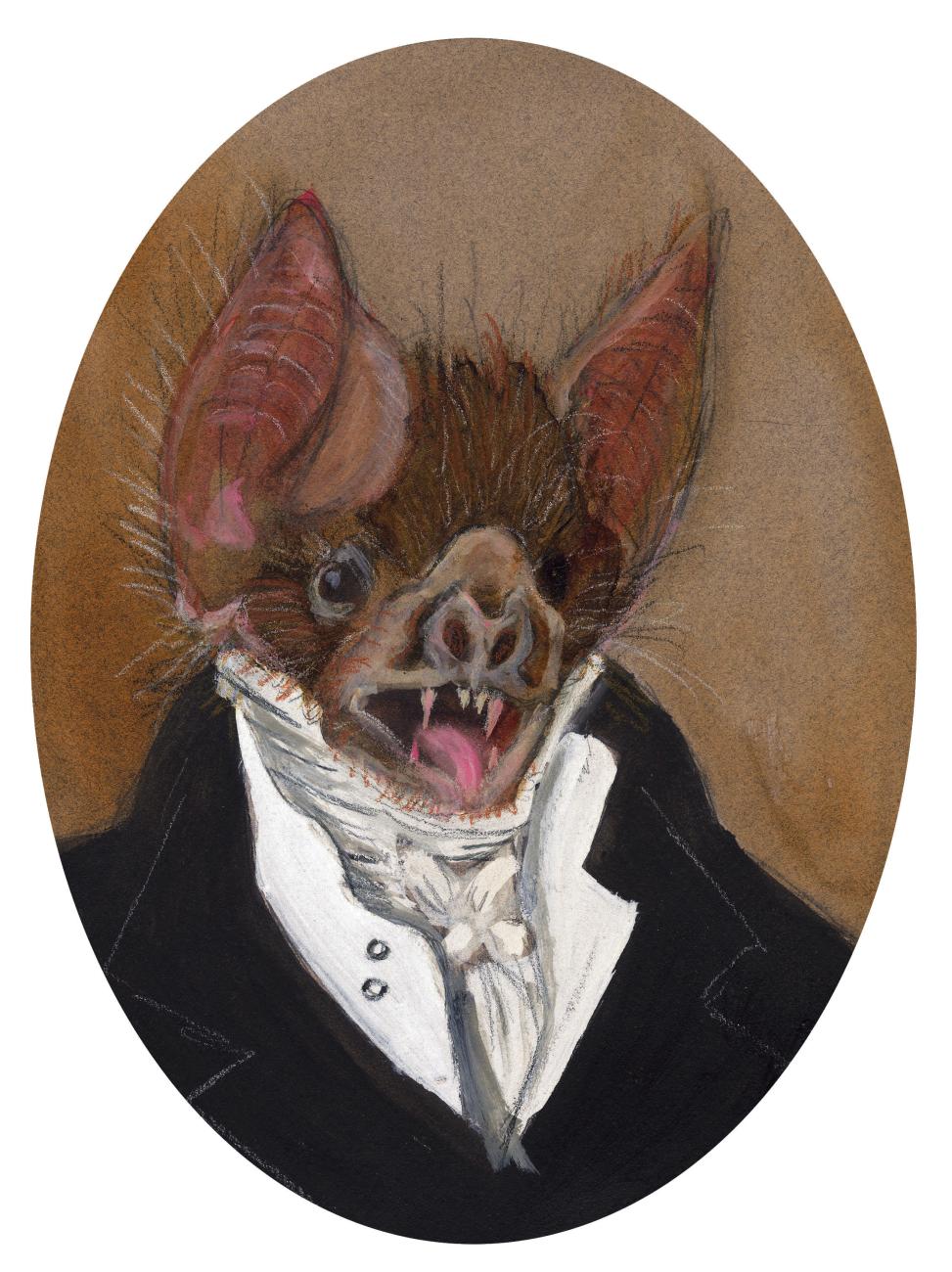 Nick Demakes, Blasko Bat, from the Gentleman Bats series, 2010. Acrylic, coffee crystals, and colored pencil on watercolor paper. Courtesy of the artist.
All Hallows' Eve approaches, and everywhere, preparations are underway to celebrate the spooky season. Museums are no exception, with exhibitions large and small, aiming to set hairs on end. Just for you, we brewed a cauldron of the most eerie-sistable.  
The Undead Archive: 100 Years of Photographing Ghosts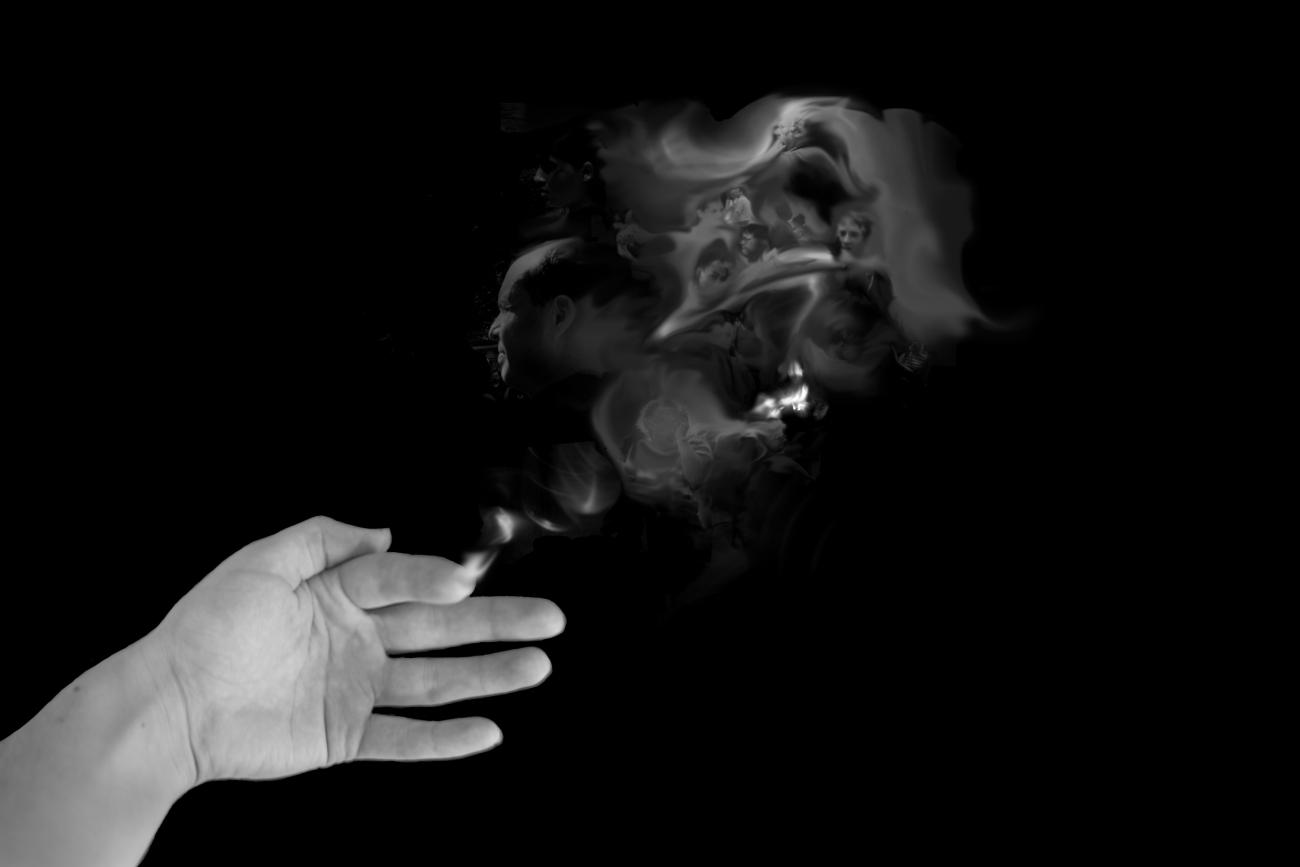 Grace A. Williams, Fingertip Forgeries, 2013, giclee photo rag mounted on aluminum. Courtesy of the artist.
On view at the University of Winnipeg and the University of Manitoba, The Undead Archive presents a selection of artworks by and about psychical researchers T.D. and Lillian Hamilton. Inspired by the renowned author and Spiritualist Sir Arthur Conan Doyle, in the early 20th century, this Winnipeg couple created their own séance laboratory, producing eerie, black-and-white photographs of their experiments. Their uncanny photographs - seen by some as proof of life after death - are shown alongside those of artists, like Grace A. Williams, who they've inspired. 
What's in a Spell? Love Magic, Healing and Punishment in the Early Modern Hispanic World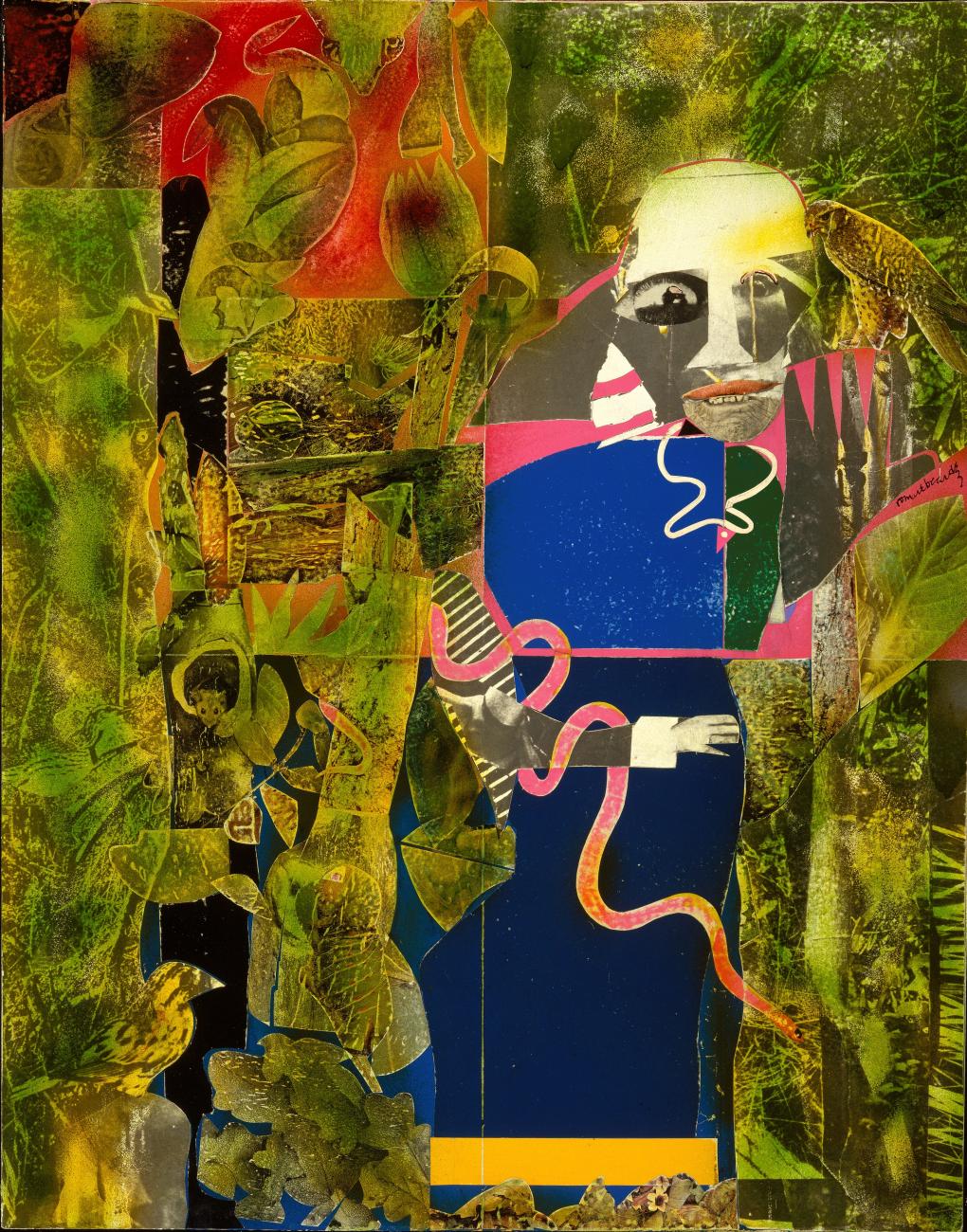 Romare Bearden (American, 1911–1988), Conjur Woman, 1975. Collage with spray paint on paper. R. T. Miller Jr. Fund, 2001.3. © Romare Bearden Foundation / Licensed by VAGA at Artists Rights Society (ARS), NY.
Organized by 33 students studying witchcraft in Spain and colonial Latin America, the Allen Memorial Art Museum at Oberlin College presents What's in a Spell? a visual exploration of the subversive allure of spells and the tactics used to suppress them, between 1400-1800. A selection of contemporary artworks is included to remind viewers of the ongoing appeal of spellcasting. Take a virtual tour here.  

Bats!  
Long associated with the underworld, magic, and superstition, bats have a decidedly spooky reputation. But a new multisensory exhibition at the Peabody Essex Museum is seeking to change that by inviting visitors to get close - remarkably close - to these mysterious flying mammals.  Featuring a live colony of Egyptian fruit bats, through art works, pop culture artifacts and science, the exhibition seeks to reassure visitors just how much we benefit from having bats in the belfry. 
Demonised: Bewitched and Possessed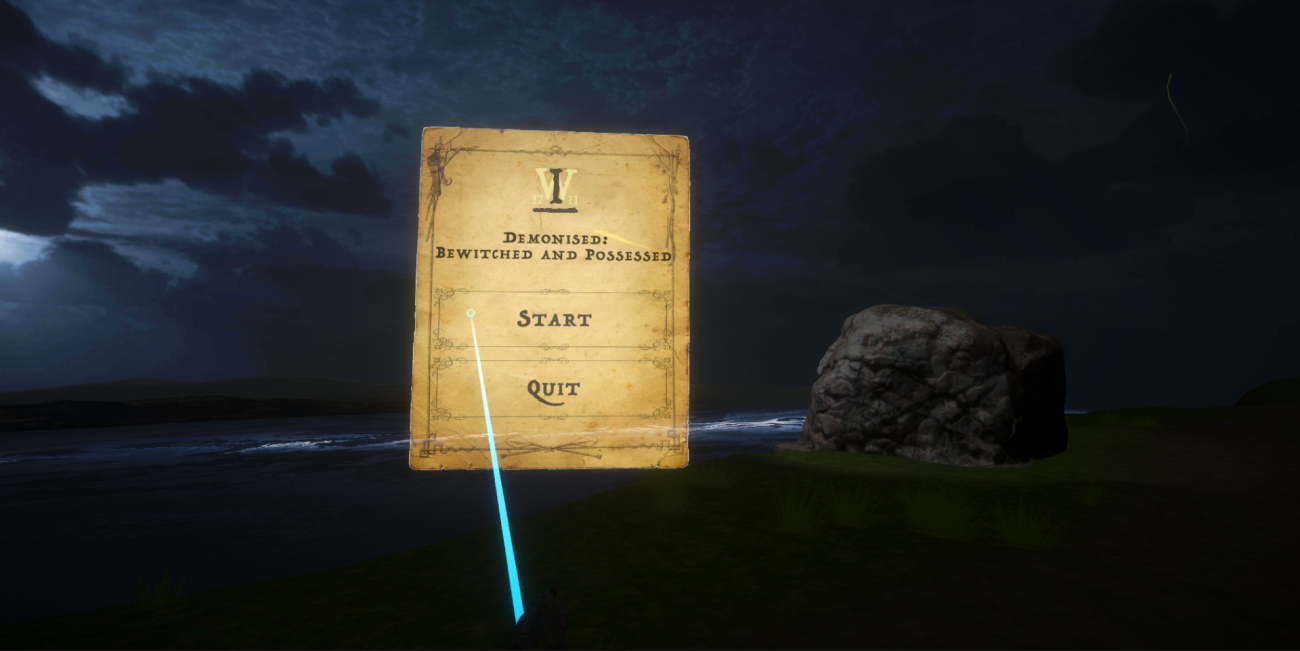 Demonised: Bewitched and Possessed explores the trial of the Islandmagee Witches in Co. Antrim in 1711. Image still from Demonised: Bewitched and Possessed, a virtual reality experience created by Ulster University 2023
In 1711, eight women and a man were found guilty of witchcraft at Carrickfergus courthouse, north of Belfast. It would be the last public witch trial in Ireland until now. Thanks to a new virtual reality experience at the Carrickfergus Museum, visitors can now go back in time and relive the trial of the so-called 'Islandmagee witches' from the vantage point of one of the accused.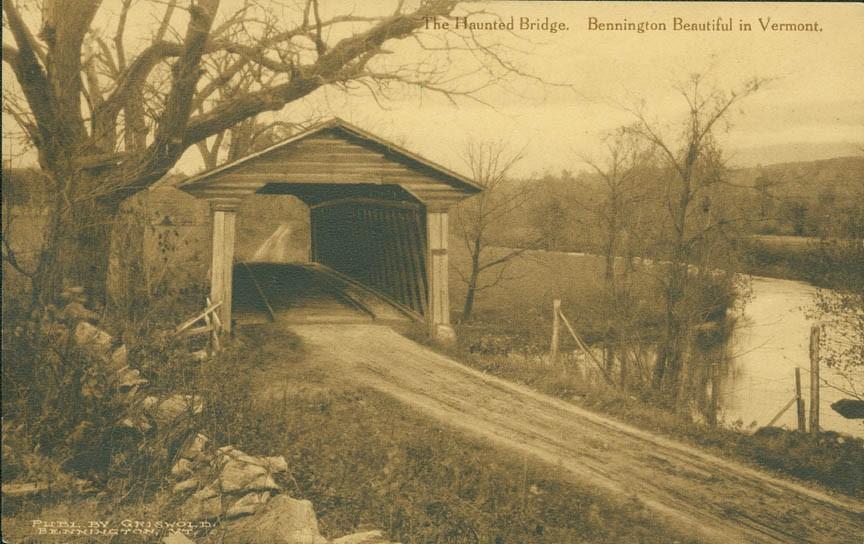 Postcard of The Haunted Bridge, c. 1915. Published by Griswold, Bennington, VT. Lithograph on card stock. Bennington Museum, Gift of Mrs. Joseph A. Wilson, Sr.
Alongside spirit art, ghostly photographs, and rumours of a mysterious Bennington triangle, the centerpiece of this historic exhibition at the Bennington Museum are objects once belonging to the acclaimed gothic novelist, and former resident, Shirley Jackson. Her haunted music box, said to play by itself, sits alongside a first edition copy of The Haunting of Hill House, her correspondence, and personal effects.