Reel Asian goes beyond the screen
Get to know RA:X, Toronto Reel Asian International Film Festival's special art-focused engagements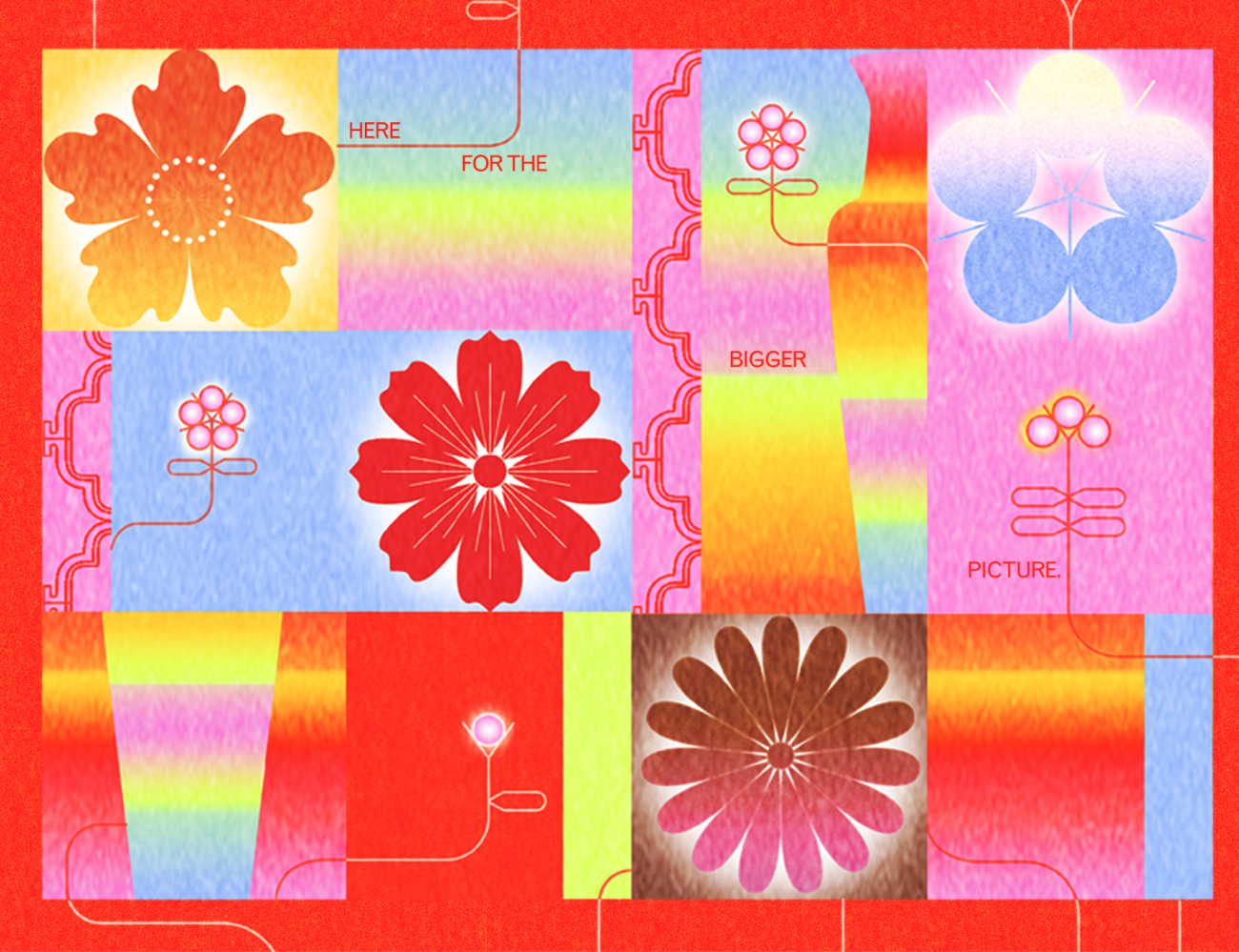 Running now through November 19 is the Toronto Reel Asian International Film Festival, Canada's dedicated pan-Asian festival that returns for its annual showcase of contemporary Asian cinema from the Asian diaspora. The festival includes long-length features, short films, animation, a live pitch contest and a variety of events featuring pan-Asian filmmakers and media artists. Among the lineup that focuses on taking storytelling beyond the screen is RA:X, a series of interactive art engagements that breaks free from traditional norms through a blend of technology and creativity. With no boundaries to what the art forms can be, RA stands for Reel Asian, while X is the variable.
This year, they have three multimedia experiences to share with audiences.
A multimedia exhibition that takes over the Bachir/Yerex Presentation Space in 401 Richmond from now through November 19, Pigeonhole is a nest and rest from the festival chaos. In a debut presentation of artist Emmie Tsumura and her pigeons-in-crime, you can encounter her evolving relationship with a crew of pigeons who visit her kitchen windowsill to eat snacks and tap on toy keyboards. As well, you can watch raw footage of the pigeons, make your own collage pigeon, meet members of the pigeon band and enjoy music co-collaborated by Tsumura's pigeon crew and human artists. Learn more about the ongoing project here, and tune into their first EP here.
Through an interactive app, Montreal-based artist Crystal Chan takes listeners through a riveting story inspired by true events of her "Pawpaw" ("grandmother" in Chinese) as a child refugee. Powered by footsteps, the podcast only plays as the user is walking. Encouraging the listener to examine their steps and stories next to a refugee's, Chan wants listeners to ask themselves, "Can you really walk in someone else's shoes?" In a story about family and migration, Chan gets audiences to solve a mystery one step at a time.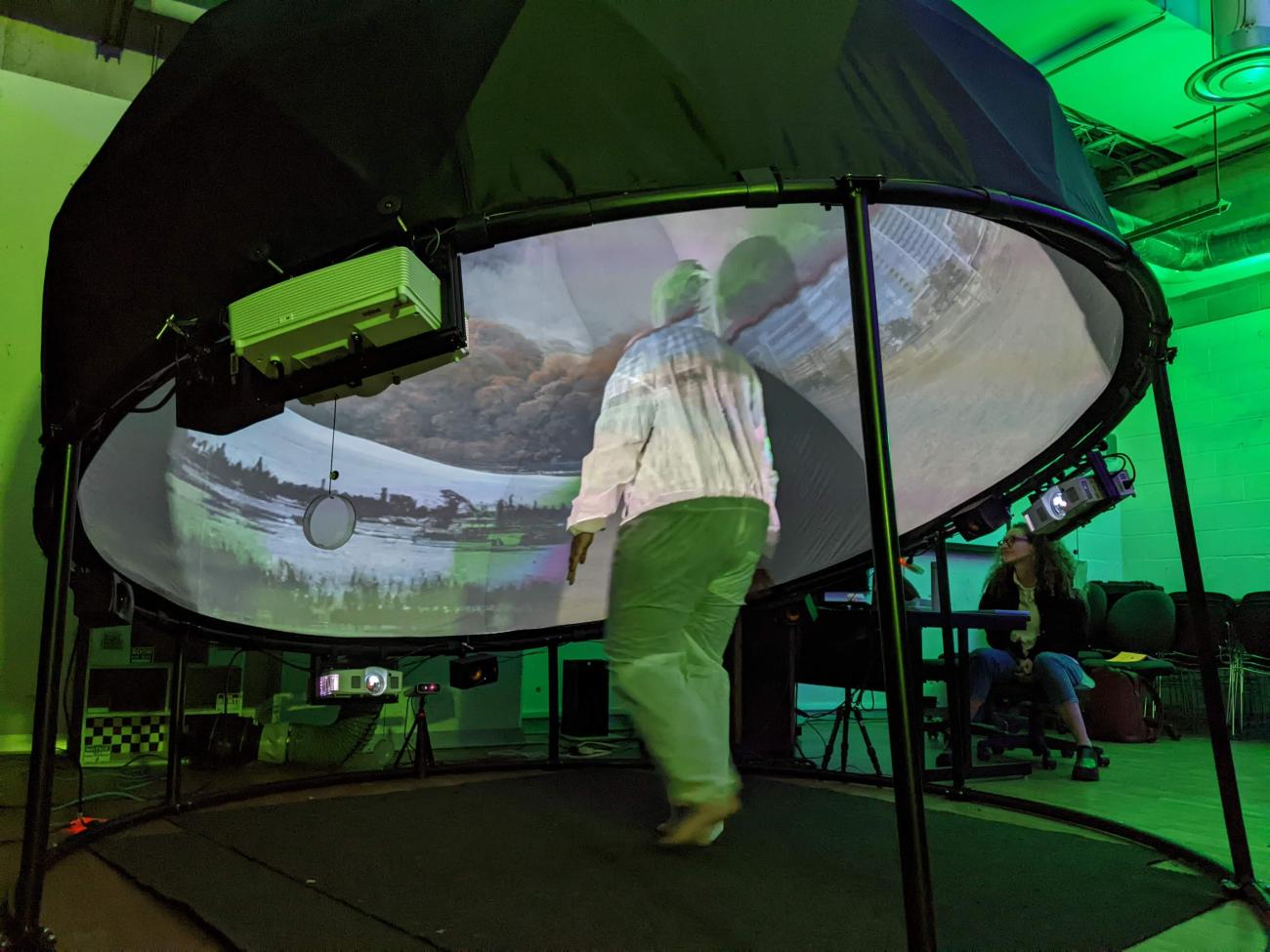 Sari-Sari Xchange. Photo Courtesy of Reel Asian 
A mini symposium and exhibition, The Sari-Sari Xchange is a project that seeks to amplify Asian representation in the creative emerging industries in Canada. Taking over the Commons at 401 Richmond on November 17 from 1:30 pm to 4:30 pm, the public exhibition features the works-in-progress of artists Roda Medhat, Amanda Ann-Min Wong, Chris Perez, Lux Gow-Habrich, Zebv Diez and Dev Ramsawakh. Through a community-building residency, these artists engaged with digital and extended reality (XR) technologies such as virtual reality (VR), augmented reality (AR), 360 cinema, game-engine animation and 3D scanning. The mini symposium by artists-in-residence, mentors and creative research team will discuss and explore the issues and accessibility of XR technology.
 
The Toronto Reel Asian International Film Festival is running now through November 19. Learn more about the festival, upcoming film screenings and the RA:X program by visiting reelasian.com.