Art of eruption
Inspired by Jónsi, we dug into the AGO Collection to see how other artists have depicted volcanoes.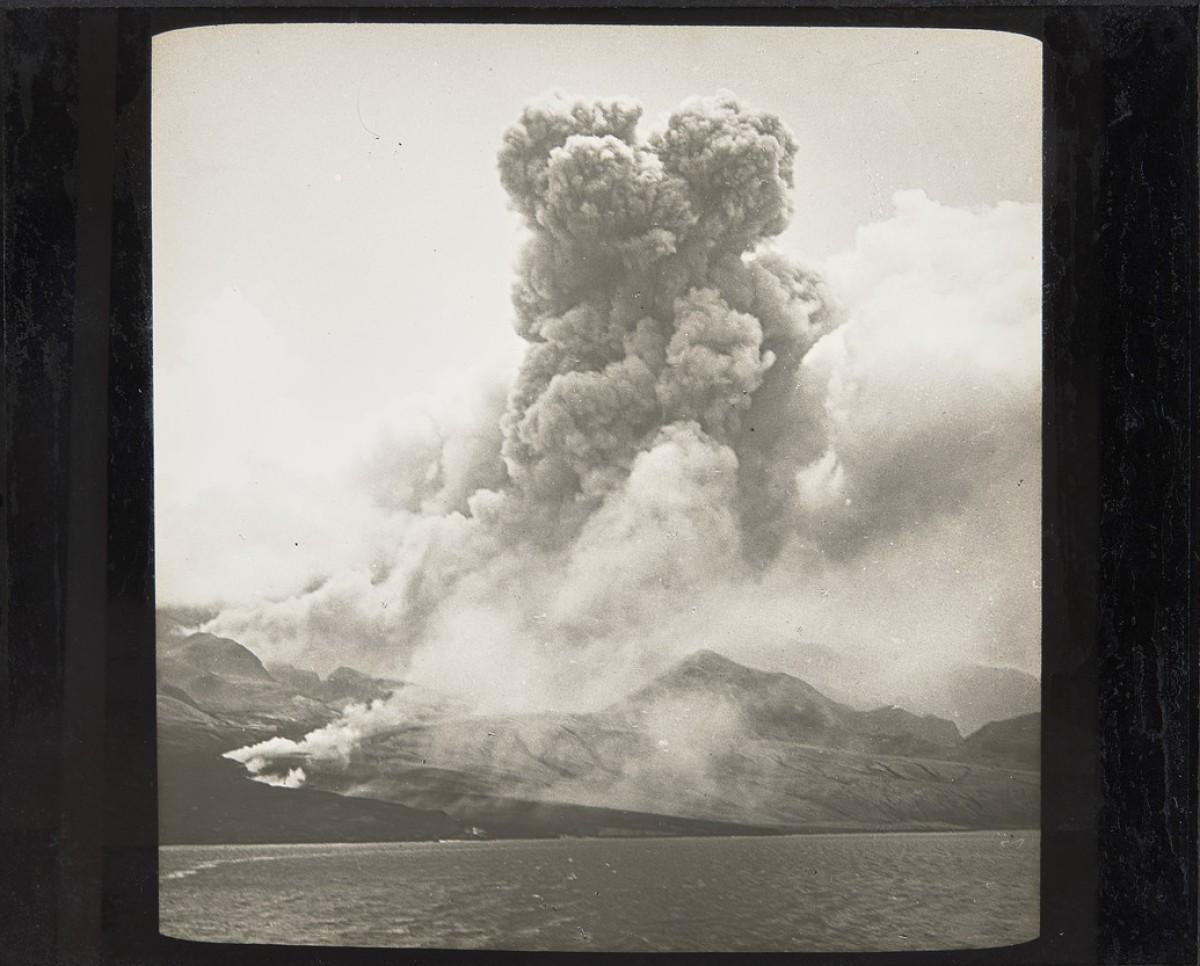 Unknown, Mt Pelee in Eruption, June 1902, 1902. glass slide, Art Gallery of Ontario. Montgomery Collection of Caribbean Photographs. Purchase, with funds from Dr. Liza & Dr. Frederick Murrell, Bruce Croxon & Debra Thier, Wes Hall & Kingsdale Advisors, Cindy & Shon Barnett, Donette Chin-Loy Chang, Kamala-Jean Gopie, Phil Lind & Ellen Roland, Martin Doc McKinney, Francilla Charles, Ray & Georgina Williams, Thaine & Bianca Carter, Charmaine Crooks, Nathaniel Crooks, Andrew Garrett & Dr. Belinda Longe, Neil L. Le Grand, Michael Lewis, Dr. Kenneth Montague & Sarah Aranha, Lenny & Julia Mortimore, and The Ferrotype Collective, 2019.
Unlike anything we've experienced before, the immersive darkness, sounds, vibrations and scents that make up Icelandic artist Jónsi's installation (Hrafntinna (Obsidian) is on view now!) is perhaps the closest many of us will ever get to actually being inside a volcano. 
But, as a quick tour of the AGO Collection will tell us, these lava-spewing geological wonders have been inspiring artists worldwide for a long time. Herewith, a few artworks that shouldn't be taken for granite.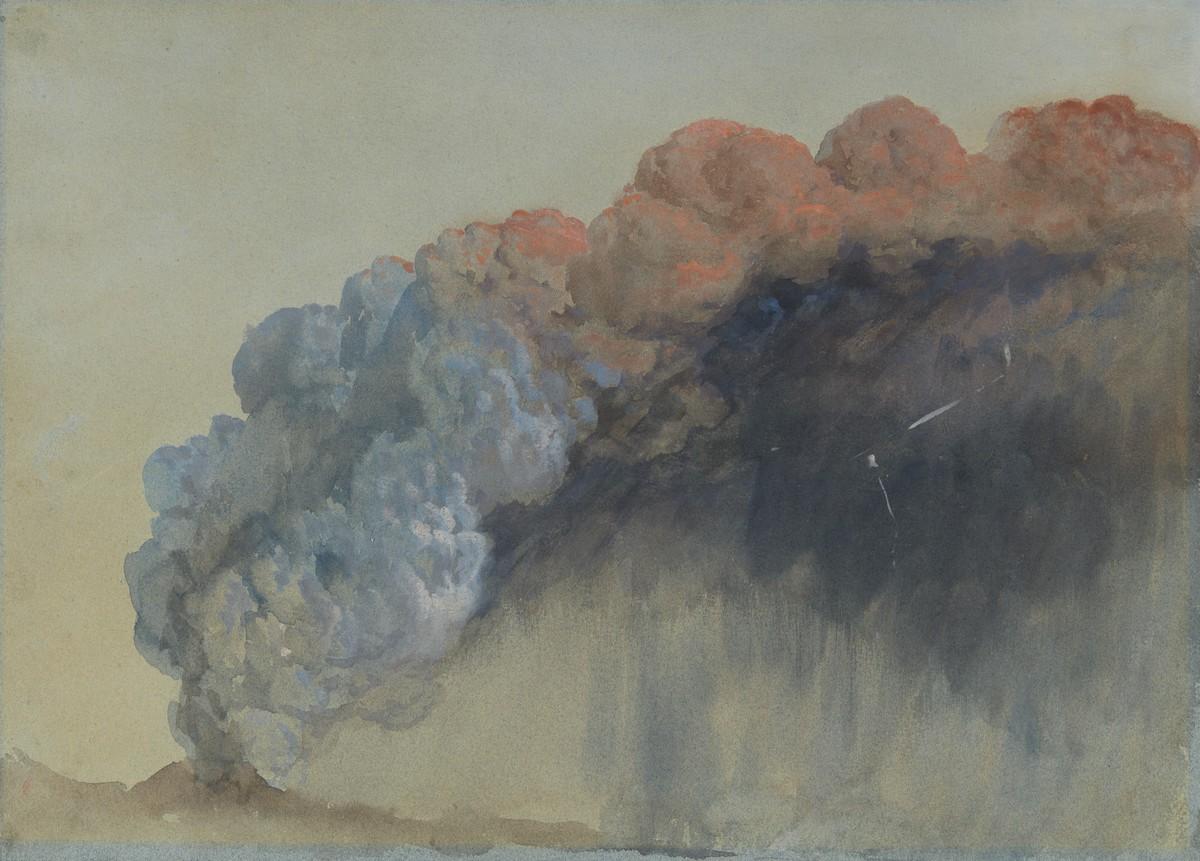 Clarkson Stanfield. The Eruption of Mount Vesuvius, New Year's Day, 1839. watercolour and opaque watercolour on blue paper, Sheet: 26.3 × 36.6 cm (10 3/8 × 14 7/16 in.) Art Gallery of Ontario. Purchased in memory of Alan Flacks, 1992. © Art Gallery of Ontario 92/31.
Best known for his large-scale paintings of marine pictures and landscapes, we don't know for sure if British painter Clarkson Frederick Stanfield (1793 – 1867) actually saw the eruption of Mount Vesuvius in 1839 or not, but he did see much of the world and was often in Italy. His life was exciting. Pressed into the navy, he sailed to China as a youth, and designed sets for Charles Dickens. The pre-eminent Victorian critic John Ruskin was an admirer, calling him "the leader of the English Realists".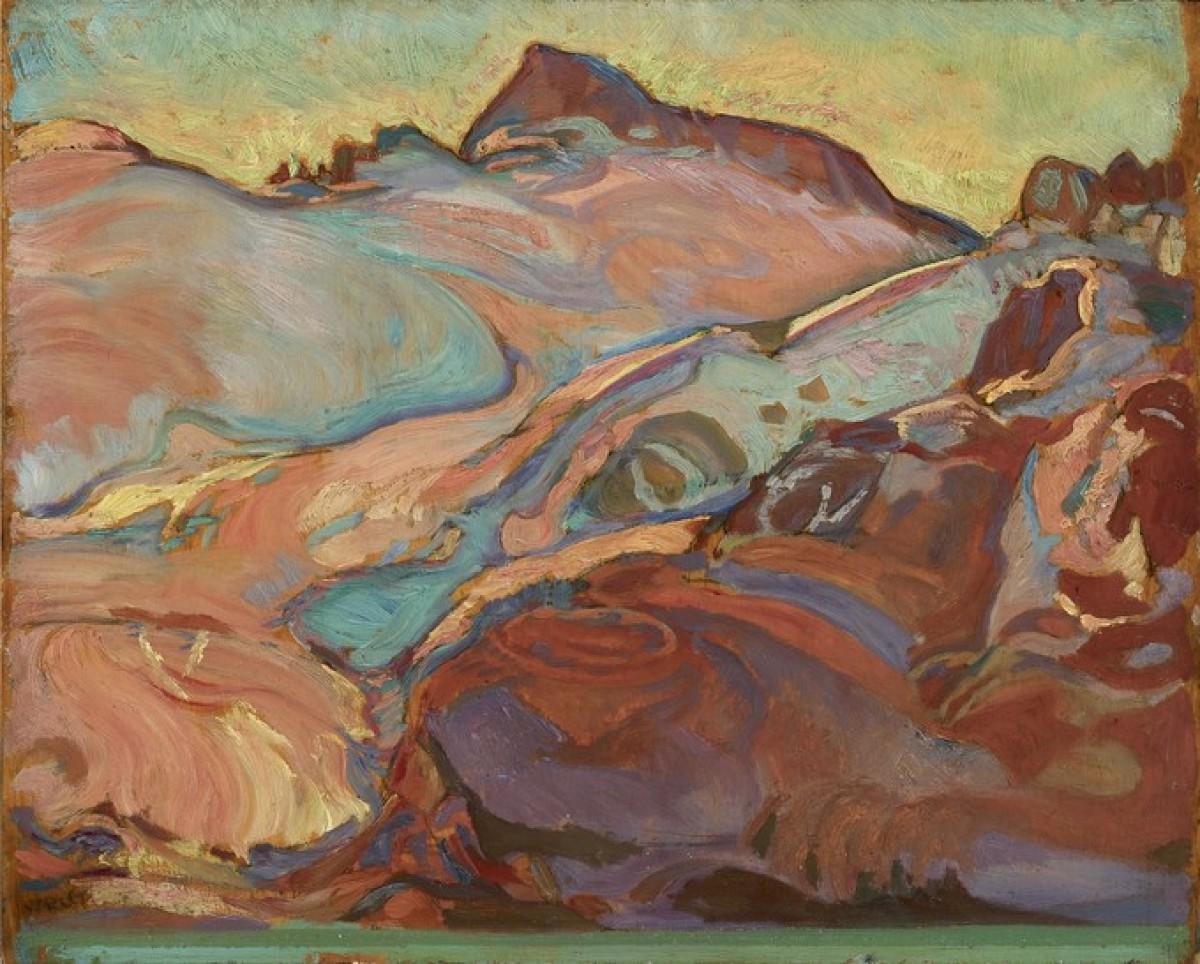 Frederick Horsman Varley. Sunrise, Sphinx Glacier, Garibaldi Park, unknown. oil on plywood, Overall: 30.4 x 37.7 cm (11 15/16 x 14 13/16 in.) Art Gallery of Ontario. The Thomson Collection at the Art Gallery of Ontario. © Art Gallery of Ontario AGOID.104078.
A volcano in Canada? Mais oui! Turns out we have several actually, albeit all dormant. Mount Garibaldi (located in Garibaldi Provincial Park, just south of Whistler, B.C.), like Mount Meager and Mount Cayley, are all part of the so-called Pacific Ring of Fire, which stretches up the west coast of North America, through British Columbia. While these volcanoes haven't been active since at least 1700, interest in them is on the rise as researchers and industry eye them for geothermal energy.
This work, currently on view in the Thomson Collection of Canadian Art on Level 2, Gallery 210, is even more striking in person. A founding member of the Group of Seven, Varley (1881–1969) first visited British Columbia in 1926, when he left Toronto to become Head of the Department of Drawing and Painting at the School of Decorative and Applied Arts in Vancouver. 
Mt. Pelée in Eruption, June 1902, (1902)
Capturing one of the worst volcanic disasters of the 20th century, from the Montgomery Collection of Caribbean Photographs, comes this glass slide image of Mt. Pelée, a volcano located on the north end of the island of Martinique. Quiet since 1932, its dramatic and tragic eruption in 1902 destroyed the town of Saint-Pierre in mere minutes, killing tens of thousands. It's part of the chain of volcanoes that runs from Puerto Rico to Venezuela, including Saint Vincent's La Soufrière, Guadeloupe's La Grande Soufriere and Montserrat's Soufrière Hills.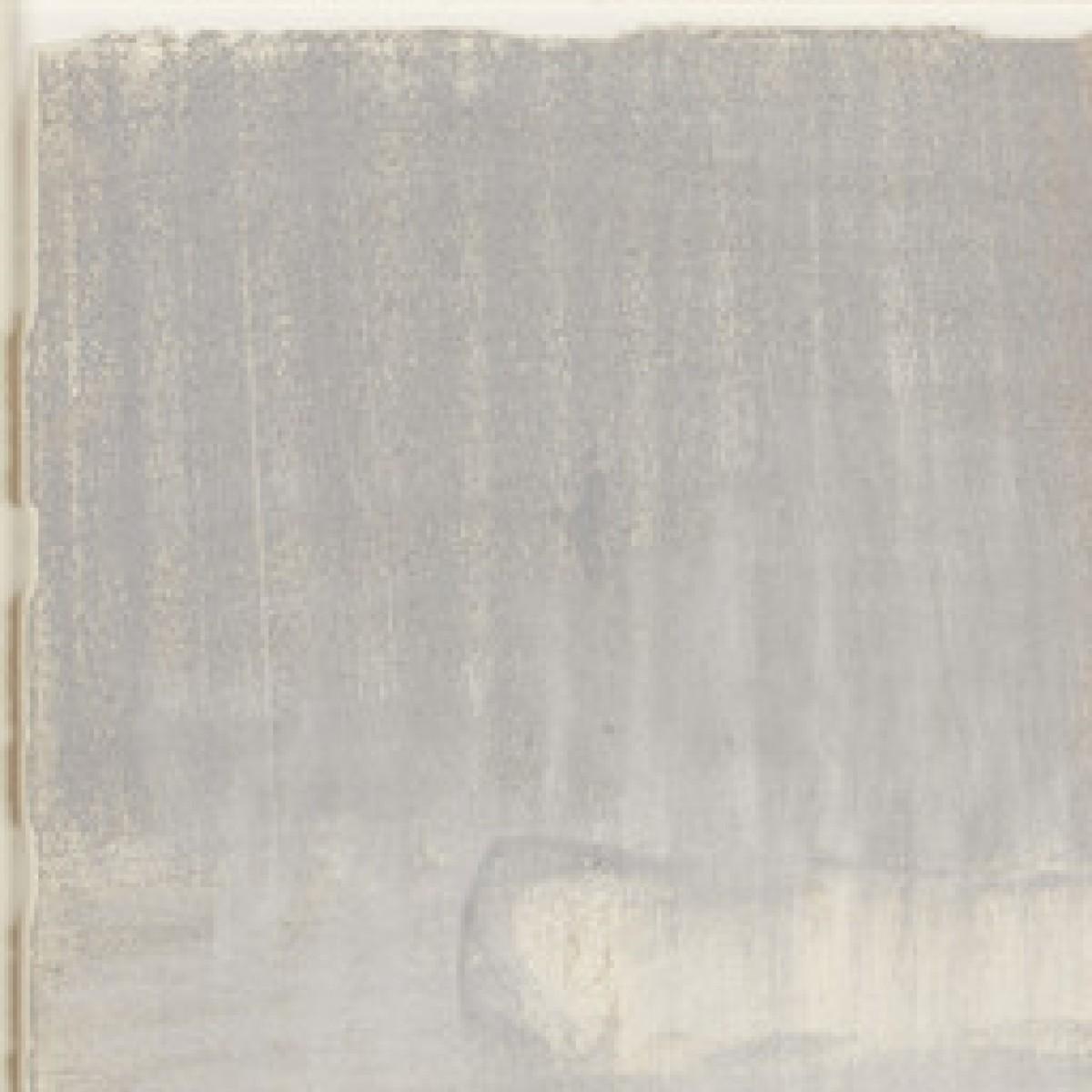 K.M. Graham. Sunset like a Fuschia Volcano behind Griffith Island, High Arctic, 1974. pastel on paper, Overall: 25.6 x 33 cm (10 1/16 x 13 in.). Art Gallery of Ontario. Gift of K.M. Graham, 1997. © Art Gallery of Ontario 97/1994.
In a more whimsical, but no less dramatic vein, Canadian artist (and former AGO docent!) K.M. Graham (1913–2008) invokes the power of one topographical feature to describe the beauty of another. Graham first travelled to the arctic in 1971, and would return numerous times over her career. This pastel on paper portrait, which is part of the AGO Collection, reflects her playful and expansive approach to nature. That approach was recently on view in the exhibition I AM HERE: Home Movies and Everyday Masterpieces, which featured a selection of her moon landing drawings.   
Artistic tributes to the volcano are hardly limited to museum walls, and we'd be remiss if we didn't mention these as well:
Susan Sontag's The Volcano Lover from 1992. Masquerading as a historical romance, this big book about enlightenment aesthetics is set at the base of Mt. Vesuvius and recounts the scandalous love affair that erupted between Emma Hamilton and Lord Nelson.
Before he won both the Pulitzer Prize and a Tony for his play Doubt: A Parable, American playwright John Patrick Shanley wrote and directed a film about one man's search for meaning, entitled Joe Versus the Volcano. While hardly groundbreaking, Roger Ebert did praise it for "achieving a kind of magnificent goofiness", giving the 1990 Tom Hanks and Meg Ryan film 3.5 out of 4 stars. 
Jónsi: Hrafntinna (Obsidian) is currently on view in Signy Eaton Gallery (Gallery 224S) on Level 2 of the AGO until August 7, 2023.