Rap horizons with Sydanie and Tamir
Two emerging MCs talk about the future of hip-hop – in Toronto and beyond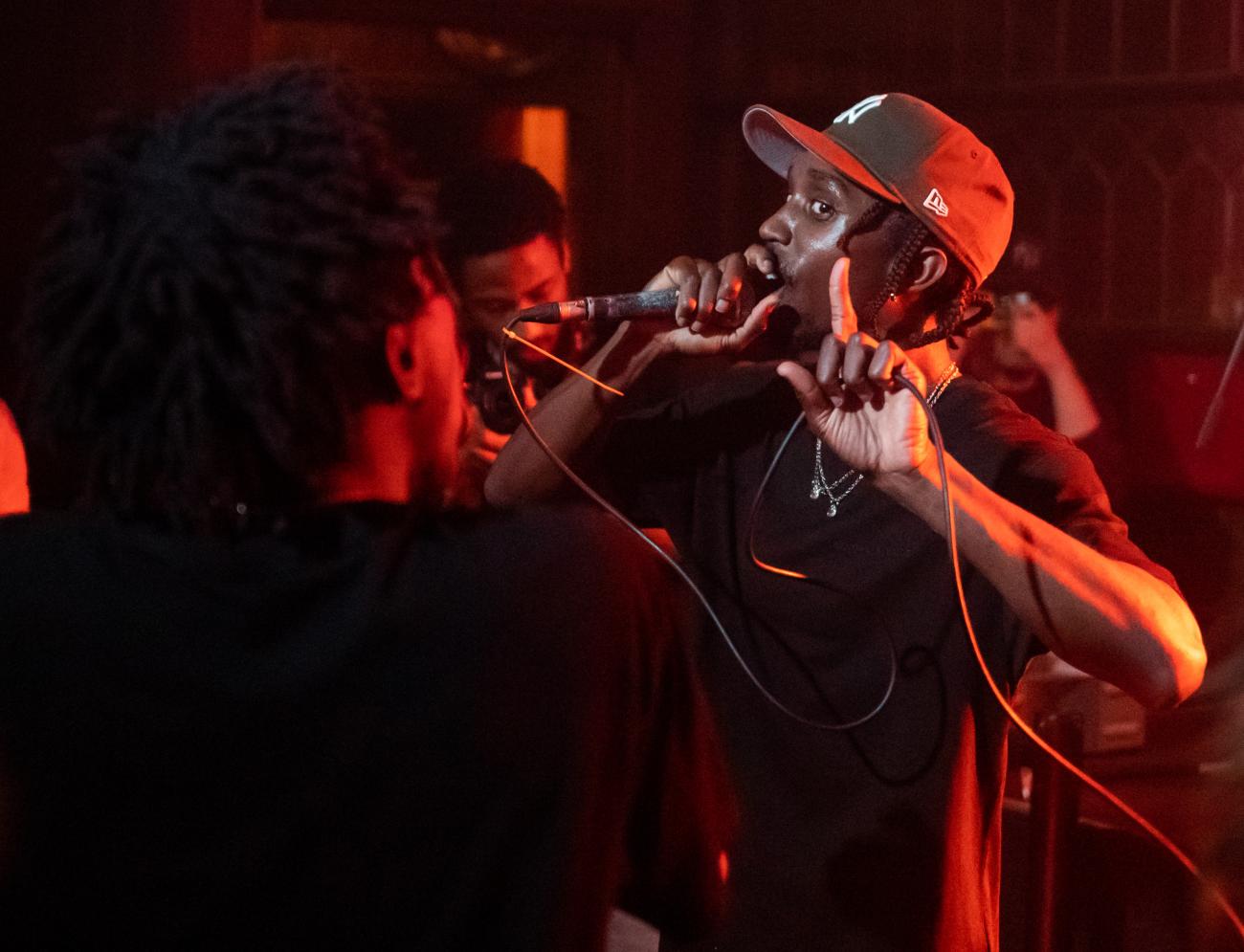 Image courtesy of Tamir Holder
From humble beginnings on DJ Ron Nelson's 1983 Fantastic Voyage radio show, to the emergence of Kardinall Offishall and Saukrates in the late 90s, to the millennial explosion of Drake, Toronto hip-hop has evolved through many chapters in the past 40 years.  
As hip-hop music and culture continue to expand exponentially across the globe, in 2023, Toronto artists face fewer barriers to success than ever before. Due to the connectivity of the digital age, hip-hop has become far less regional, allowing artists to curate their identities/brands online and – with the blessing of the algorithm – connect with relevant audiences internationally.  
Sydanie and Tamir Holder are two emerging MCs in Toronto's current hip-hop scene. Both artists defy genre, pulling from an array of influences and references to concoct their unique take on the "Toronto sound". As they continue to steadily expand their catalogues and audiences, they are actively refining their talents and developing new insights on the future of hip-hop in Canada's largest city.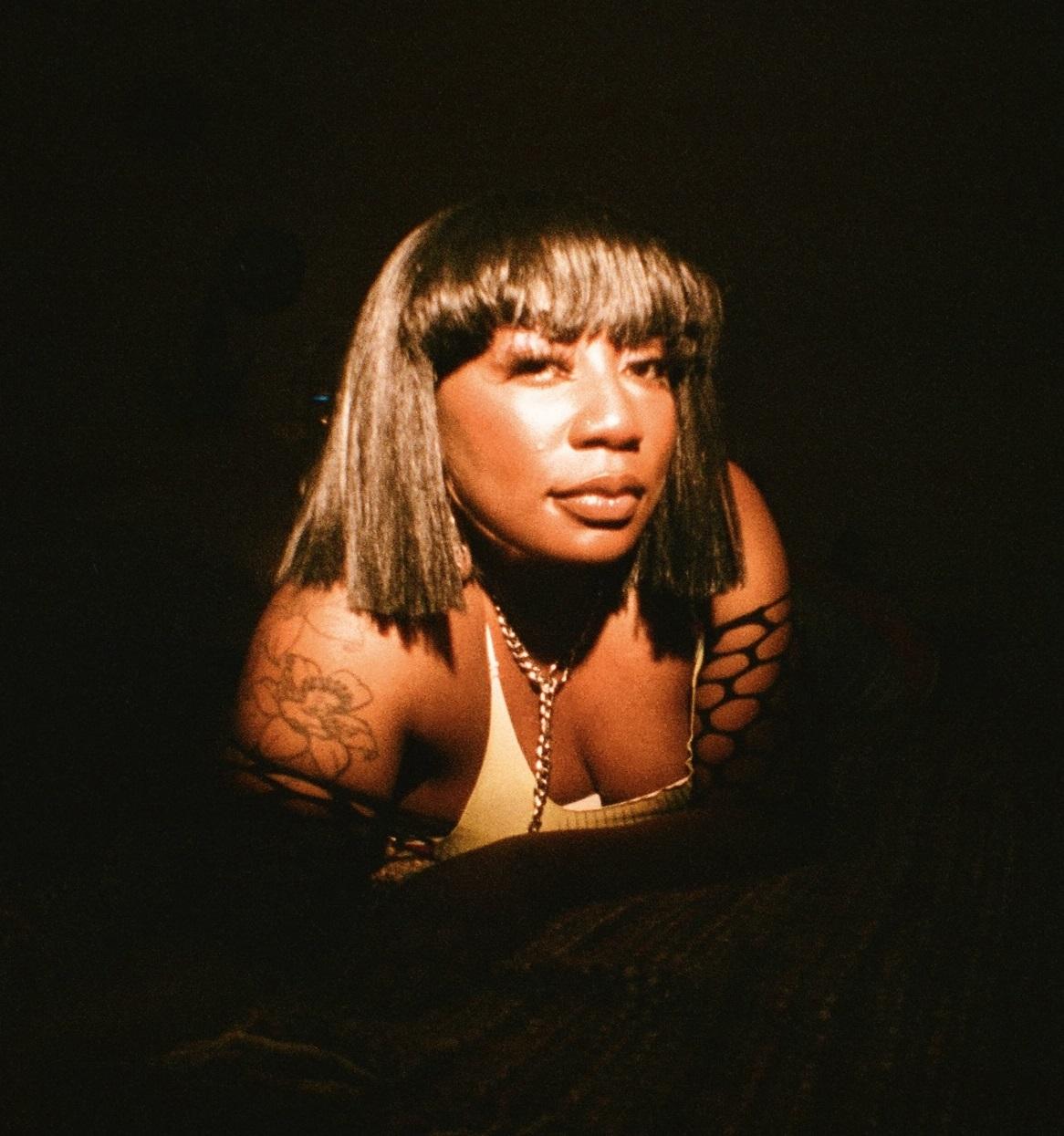 Image courtesy of Sydanie
Toronto-born, Jamaican-Trinidadian artist and mother, Sydanie is leveling all expectations and setting the bar at a new height for women in the Toronto hip-hop scene. Not confined to the restrictions that any genre could impose on her creativity, Sydanie is an artist creating a diverse array of texturized and unique, synth-driven sounds, unapologetically carrying her neighbourhood of Southside Jane with her everywhere she goes. 
Tamir Holder, a dynamic R&B and hip-hop artist from Scarborough, Ontario, combines boundless creativity with a fervent drive to bring his ideas to life. His lyrics weave heartfelt wordplay, punctuated flows, and silky R&B vocals. Tamir's music delves into themes ranging from Scarborough's essence, to love, blackness, masculinity, and mental health. With a growing presence, Tamir aspires to release his next project Trust Yourself. 
Sydanie and Tamir spoke to us about their take on the future hip-hop, and where they see themselves within it.  
Foyer: What are your thoughts about the future of hip-hop as a culture and musical genre? How do you think it will continue to evolve? What do you hope to see and hope not to see? 
Sydanie: How I feel about the future of hip-hop honestly changes from day to day, depending on how and where I'm looking at it from. I think generally, I will always be excited about hip-hop. What makes this genre the best is the regional variations and new adaptations that create the 48 subgenres (last time I checked), which are all considered hip-hop. Looking at hip-hop's evolution through the context of regional sound, Toronto is in a pivotal place. The decades of music that came before us have brought us to a time in which we're making the distinction of "what" our sounds "are". We're already known for our dark R&B here, but we are yet to claim our grime, drill, trap, house-hop etc. identities. Being part of Toronto hip-hop during this specific time is so beautiful.  
I always say that when comparing Toronto hip-hop to the regional development of hip-hop in major American cities, it almost feels like Toronto is younger and more in its prime. Since we've finally had more than a few artists break through and make a real mark on a global scale, they've influenced the concept of the Toronto sound. If I think about hip-hop on a local level, and all that my city has offered and continues to offer to hip-hop, it keeps me hopeful for what's to come.  What I hope to see is way more investment into Canadian hip-hop on a corporate level, way more Toronto rappers getting support, good deals and exposure on an international level, namely the women from Toronto.  
Holder: Hip-hop walks into any room with an incredibly bold, forward-thinking and unapologetic energy, so much so, it inspires other movements and sounds to copy its style. And because it's never satisfied and not willing to blend in with the others, it innovates and transforms to continue staying ahead of the pack. That's mostly what I'm interested in contributing to and watching unfold. I'm forever in awe of how the creators use hip-hop as a tool to dive deeper and deeper into the bottomless pit of creativity. I also hope to see the endless stream of high quantity low quality music that has flooded our social platforms – -hip-hop included – slow down and take a backseat, with a return to our minds slowing down and enjoying fuller length, more well thought-out projects. 
Foyer: Considering your music, how do you hope to impact/influence your listeners and the hip hop community in general?  
Sydanie: I hope to impact the hip-hop community by continuing to be the face of the Southside of Jane Street and hood kids of the Jamaican diaspora from Canada in house, club, and alternative music in Toronto – not just locally but on a global scale. I already consider myself an important part of Black alternative hip-hop scene in Canada and I hope to be recognized and remembered that way as Toronto becomes a more important part of hip-hop history. I want to be remembered in my city and in my hood as a one-of-one gem of the Southside, who added complexity to the conversation about black femininity, desirability, and sexuality in hip-hop; and as an example of Black women in hip-hop having valuable stories, experiences, and authentic identities outside the vixen archetype (although we do love a baddie!). I want to be remembered as Toronto's rap mother, Tiina Jane the original, the rap game's Toni Morrison for real!  
Holder: I hope people are reminded of themselves, in all their uniqueness/weirdness when they hear me and can feel total confidence in those parts of their identity. I'm just like everyone else, going through ups and downs trying to make sense of it all. I'm just grateful I've got the ability to explore it and express some ideas about it through music. Honestly, life is a long, at times relentless journey, and I want my songs to help people reflect on it, take the edge off, and lighten some heavy loads just as the greats before me have done. 
Check out the music of both Sydanie and Tamir Holder. Stay tuned for more Foyer stories like this one documenting hip-hop's 50th anniversary from Toronto and beyond.