Her name is Priyanka
And she's got something to say. Drag royalty graces the stage at the AGO on June 9.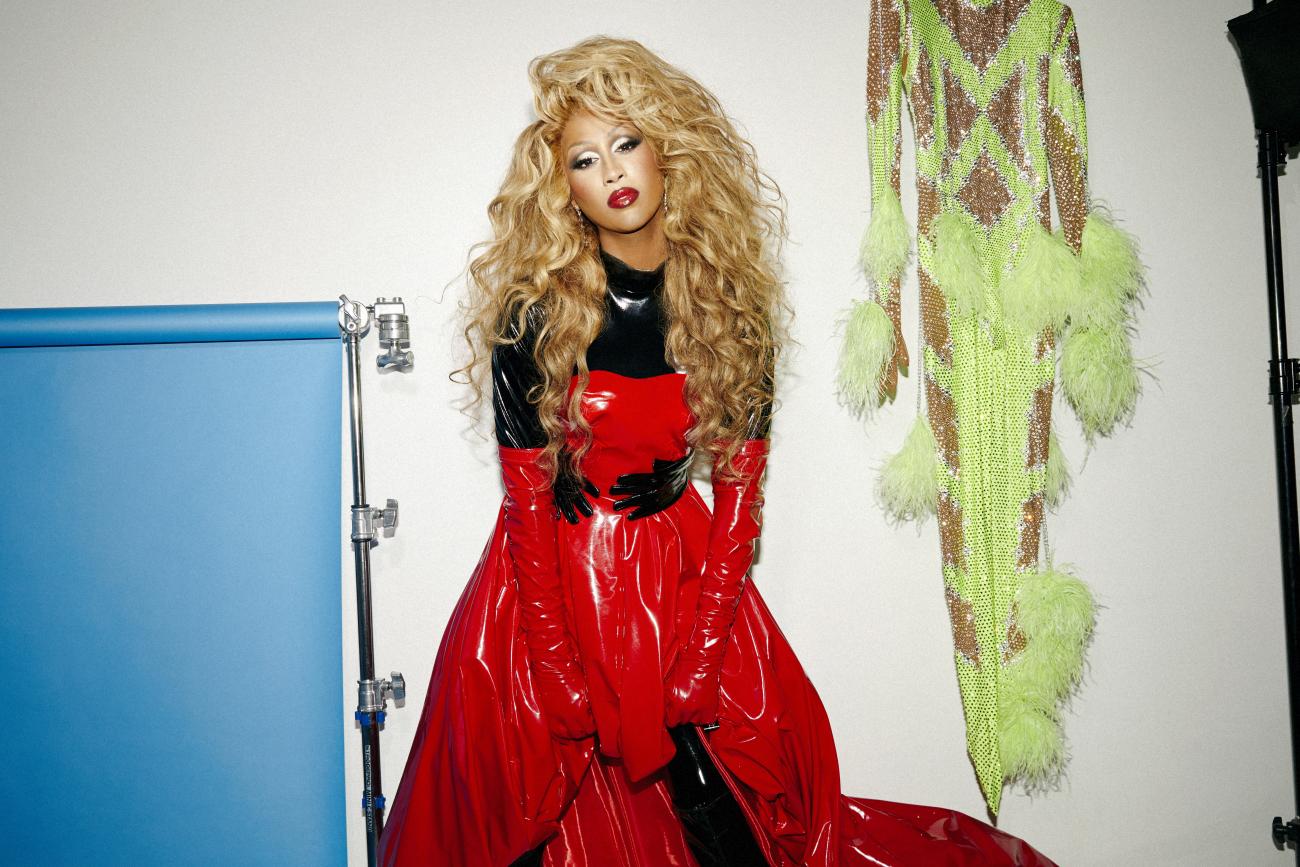 Photo credit: Colin Gaudet.
"Pride is the reason why I don't have to be two different people in and out of drag," explains Priyanka over the phone. "I get to celebrate whatever skin I want to be in that day. That's what Pride is to me. It is the definition of acceptance. It's the definition of happiness, not feeling judged. I remember my first Pride, and it was so beautiful because, for the first time in my life, I was around people like me. That feeling of acceptance and that feeling of feeling safe is what Pride is." 
 
For Priyanka – the children's TV host turned multi-hyphenate drag superstar - to say the past three years have been a whirlwind would be an understatement. In 2020, she was crowned the first-ever winner of Canada's Drag Race – a not-so-easy feat. Then came a die-hard social media following, sold-out performances around the globe, magazine covers and, of course, music. In 2021, she released her debut EP Taste Test featuring the bombastic pop smash Come Through with her Canada's Drag Race Season 1 sister Lemon, racking up millions of streams. Now, she has the AGO within her sights as she headlines the AGO's Pride Extravaganza for one night only on Friday, June 9, with fellow Toronto drag artist Yovska as the opening act. She's got a new single called Bad Bitches Don't Cry ready to perform, along with more new songs, dancers, and dazzling visuals. 
Priyanka spoke to us before her birthday and a highly anticipated AGO performance about new music, the state of drag today and the importance of representation. 
 
Foyer: You've accomplished so much throughout your career with no signs of slowing down. Tell us, is this performance at the AGO the first you've ever performed at an art museum? What can audiences expect?  
Priyanka: It is the first time I've ever performed at an art museum! And there's something very chic about this whole idea. When the opportunity came to me, and they asked, "Would you ever do a full show at the AGO?" I was excited! I mean, I don't even know what to expect yet. I know the show will be very, very, very high-energy. We're crafting a performance for this ginormous Pride performance. Am I going to be performing in the middle of art? Am I the art within the art? Where is the art? It's very interesting and unique. I'm going to be premiering a new song and I'll perform some covers and other songs from my EP Taste Test. 
 
Foyer: Are there visual artists you take inspiration from as a performer?
Priyanka: I mean, a lot of the places I pull my references from are high-end designers like Mugler and Alexander McQueen, all those kinds of artists, because all my art is very performance-based. In terms of visual art, it's kind of the heartbeat of what fashion can become. Fashion is a very specific way to receive art as a consumer [versus] looking at a canvas and seeing something that inspires you and makes you feel something. I feel those kinds of things unintentionally inspire us.
 
Foyer: Speaking of performing – let's talk about your music. You just released a new single and music video, Bad Bitches Don't Cry. What can we expect with this new era of your music? An album? 
Priyanka: There's going to be an album coming out later this year. I've been working on new music since last year, taking what I learned from the first EP and really applying it to the second one, and it truly is a really cool, exciting journey. Because the first time I released music, I was like, "Oh, baby, I'm the best, this sounds fucking cool," but when you release it, and understand how people hear music and how music is truly universal, and anyone can listen to it ... it made me have a real different approach to how I've made this album and all the different places I've pulled inspiration from. Relationships, how I feel, working on myself, realizing that I'm an artist and taking ownership of that are common themes through the new music and  new era. So, it's going to be very exciting. And I really feel like audiences will be very surprised, not only my current fans but my new fans too. They're going be like "Oh shit, she means business."
 
Foyer: Any collaborators we can look forward to?
Priyanka: Well, I have this song [Bad Bitches Don't Cry] with JUNO Award Nominee Ralph, who's incredible. The fans are begging for another Lemon collaboration. I was on Canada's Drag Race with her, and on my EP Taste Test, we had a song called Come Through that blew up. I think it's at, like, 6 million streams now, it's crazy. It really was one of those songs that solidified me as a new musician, so people want to hear us on a song together again. There are a lot of writers and people I've collaborated with behind the scenes that I'm excited to reveal because there are some celebs. There are some celebs. 
 
Foyer: You got your start in the Toronto drag scene. From when you first started and now, what has been the most noticeable change? 
Priyanka: It's actually become scarier to be a drag performer. When I started drag, that's when drag was becoming truly mainstream. There were a couple of years when drag was just everywhere. I was at every office performing, at every lawyer's office, every bank, every this, every that during Pride season. And now we've come to a place where it's gotten so mainstream that it's unlocked a lot of hate. That's the biggest change that I've seen. Seeing the amount of hate drag performers and queer people are getting now because of conservative views. That's new. It's new in the sense of how public [the hatred] is. There was always, you know, hate towards our community, homophobia, transphobia, and all that stuff. But I'm shocked that, say, how many drag performers are now scared to go to their gigs. 
In terms of drag as an art form, I mean, it's just blown up. It's become so different; it's become more accessible. People have lucrative businesses because of drag, making wigs and costumes. It's been amazing to see, and it just makes my heart so happy that queer people are making a lot of money because that's how it should be.
 
Foyer: In the face of all the hatred towards drag performers and the queer community, what keeps you motivated to continue creating your art?
Priyanka: I think what keeps me motivated is knowing it doesn't matter what your sexuality is, what your skin colour is, what your gender is, you can be entertained. You can listen to a song by any artist and relate. You can laugh at the same jokes. There are so many universal things that all of us can feel. So, knowing that I'm creating music and doing drag shows for everyone, it doesn't matter who you are, where you're from any or any of that stuff, keeps me going. Because if I were to stop, you let the hate win. I mean, I lived my whole life as someone who has been targeted by hate. I've never been a victim to it, I've always risen above it. That keeps me going knowing that I can be a voice for people that might not have a voice
 
Foyer: From your drag name, many of your looks and more, you proudly rep your Indo-Guyanese heritage. Why is that important to you? What have you learned about your identity?
Priyanka: I think many POCs are typically pitted against each other and don't know how to love themselves. Growing up, many of us only watched a lot of people that don't look like us on TV. [Those people tend to be] winning Academy Awards, winning Grammys, on magazine covers etc. We don't see many Brown people doing those things, or Black people or Asian people. So, it is important for me to represent that culture and speak on it. I think it is so much easier for someone with a background like mine to hide their roots, hide they like to take curry to lunch, hide they like to listen to Indian music, hide all these things just to fit in. I like to show you can be as cultured and as ethnic and as Brown as you can be and still fit into society because you are you.
 
Foyer: In doing that, have you felt closer to that side of yourself, like you've discovered more about your heritage?
Priyanka: Oh, totally. I mean, before, I wouldn't be saying this to you. Before Canada's Drag Race, I did like doing Bollywood songs in drag sometimes. It was when I did Canada's Drag Race that I figured out how important representation is to people. I really started to own it. It's an interesting mental journey to be on. To really take pride in that. I remember in kindergarten, my mom would say, you know, "I packed chicken curry in your backpack," and I said, "No, I want a bologna sandwich". It's so funny because now I own it. And now white people are like, "I love a curry!" How did we get here? This is amazing.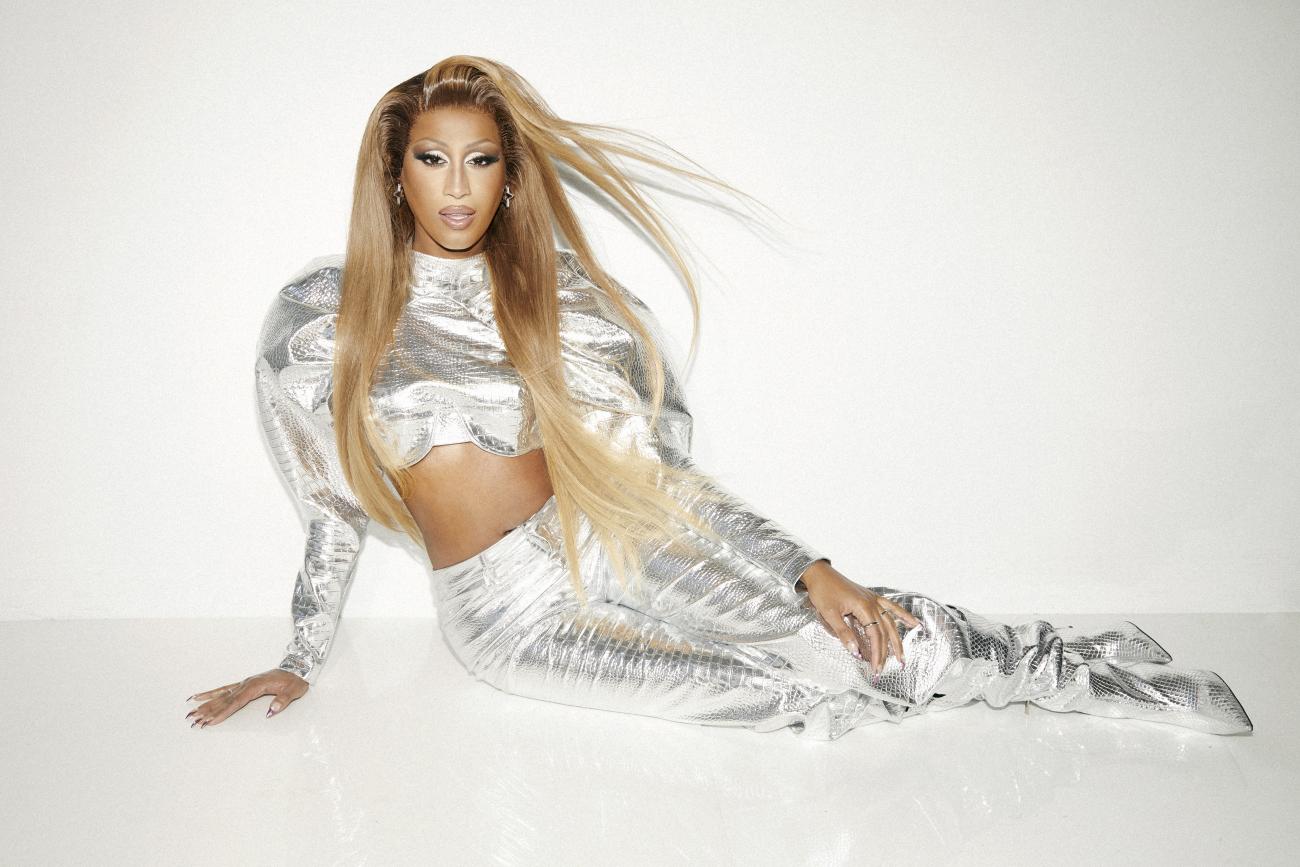 Photo credit: Colin Gaudet.
 
Foyer: Looking back at your career before and after starting drag, what was the exact moment when it clicked that you could make drag your full-time job? Was it when you got on Canada's Drag Race?
Priyanka:  It was when I saw the posting for the auditions for Canada's Drag Race. That's when I knew my life would change because I just knew it was what I was made to do. Because it was like spirit came within me, and I was like, "This is my destiny." Before Drag Race, I was very okay with doing drag on the side and it being a side job and then working on TV during the day. And I think nowadays, a lot of queens do it full-time. I don't know how, but I commend them for giving their whole life to such a beautiful art form. It's amazing because it takes us so much hustle to be able to make your rent. Every single $5 bill you're collecting, and all those tips go towards your rent or your bills. I feel very lucky I could start drag with another job because now that I'm doing it full time, it's very interesting to survive off performing. I feel lucky I'm able to perform at shows, and that is my survival. It's a really cool place to be, and the hard work definitely pays off.
 
Foyer: Season 4 of Canada's Drag Race – who do you want to see get on the show?
Priyanka: Oh, I would love to see Aurora Matrix, she's incredible. I would love to see Ivory Towers. I would love to see Sofanda Cox. I would love to see my drag mama Ecstasy Love. I would love to see Yovska, who's opening for me at the AGO, too, she was on Dragula. The world needs more Yovska, that's for sure. I think Perla from Toronto. She's incredible. Van Goth, and Mikayla Couture would be amazing. Naomi Leone would be amazing. We have so many great queens in Toronto.
 
Foyer: As you performed around the globe, what do you think makes Canadian drag unique?
Priyanka: Oh, I mean, I think it's different because we come from more of an entertainer's background. A lot of US-based, not all of them but some specific ones, come from the [drag] pageant world. So, it's more about the look. It's more about one number and putting all your meat into one number. Canadian drag, especially in Toronto, we do so many back-to-back-to-back songs. It's about stamina. It's about long-form entertainment. It's a whole different ballgame when it comes to doing drag in Toronto. Everyone loves the Canadians, though.
 
Foyer: Last question, you performed with the Teletubbies at Drag Con. What was that all about? Who's the biggest diva?
Priyanka: It was amazing. They contacted me and asked me if I wanted to do a duet at DragCon, and you know me, I have to do things 100%, all the time. So, I was like, "oh my god, I have to do this full out! It has to be this; it has to be that." It was so special because, having been a kid's TV host [before winning Canada's Drag Race], it really felt so fulfilling for me to be dancing with one of the biggest, most popular children's entertainers ever! I was dreaming the whole time.
I definitely think Dipsy was a little bit of a diva. But Dipsy also worshipped my outfit. I was the most starstruck around Po. Tinky-Winky definitely was a little bit jealous of me because I had a better purse.
 
Priyanka performs at the AGO with Yovska on Friday, June 9. Buy your tickets here.