Six dance performances to see this fall
From Bharata Natyam to ballet, a new dance season begins this fall across Canada 
Shilpa Shankar. Photo by Chris Randle.
Apple picking, pumpkin spice lattes, and Halloween — there is so much to look forward to in fall on top of watching the leaves change. The same can be said for the art and culture circuit which includes the beginning of a new season for dance companies across Canada.  
From ballet on the East Coast to Bharata Natyam on the West Coast, Canada's rich dance scene has something for everyone. Check out six highlights of the 2023/2024 dance season below.  
1. Classical Indian Dances in Focus  —  Vancouver, British Columbia  
Kicking off the 2023/2024 season of The Dance Center's Discover Dance! Series, Classical Indian Dances in Focus brings two classical Indian dance styles into conversation: Kathak, a North Indian classical dance form incorporating pirouettes, lyrical movements, and footwork, and Bharata Natyam, a South Indian dance style that expresses religious themes and spiritual ideas. Presenting these contrasting dance styles on the same stage, Kathak dancer Fiana Kawane and Bharata Natyam dancer Shilpa Shankar highlight the complexity, range, and musicality of classical Indian dance styles. The performance will be followed by a post-show artist talkback. Catch this performance at Vancouver's Scotiabank Dance Centre on Thursday, September 28. Also, keep an eye out for the next Discover Dance! performance in November, which is dedicated to flamenco dance. Grab tickets for Classical Indian Dances in Focus here.  
2. Red Sky at Night — Toronto, Ontario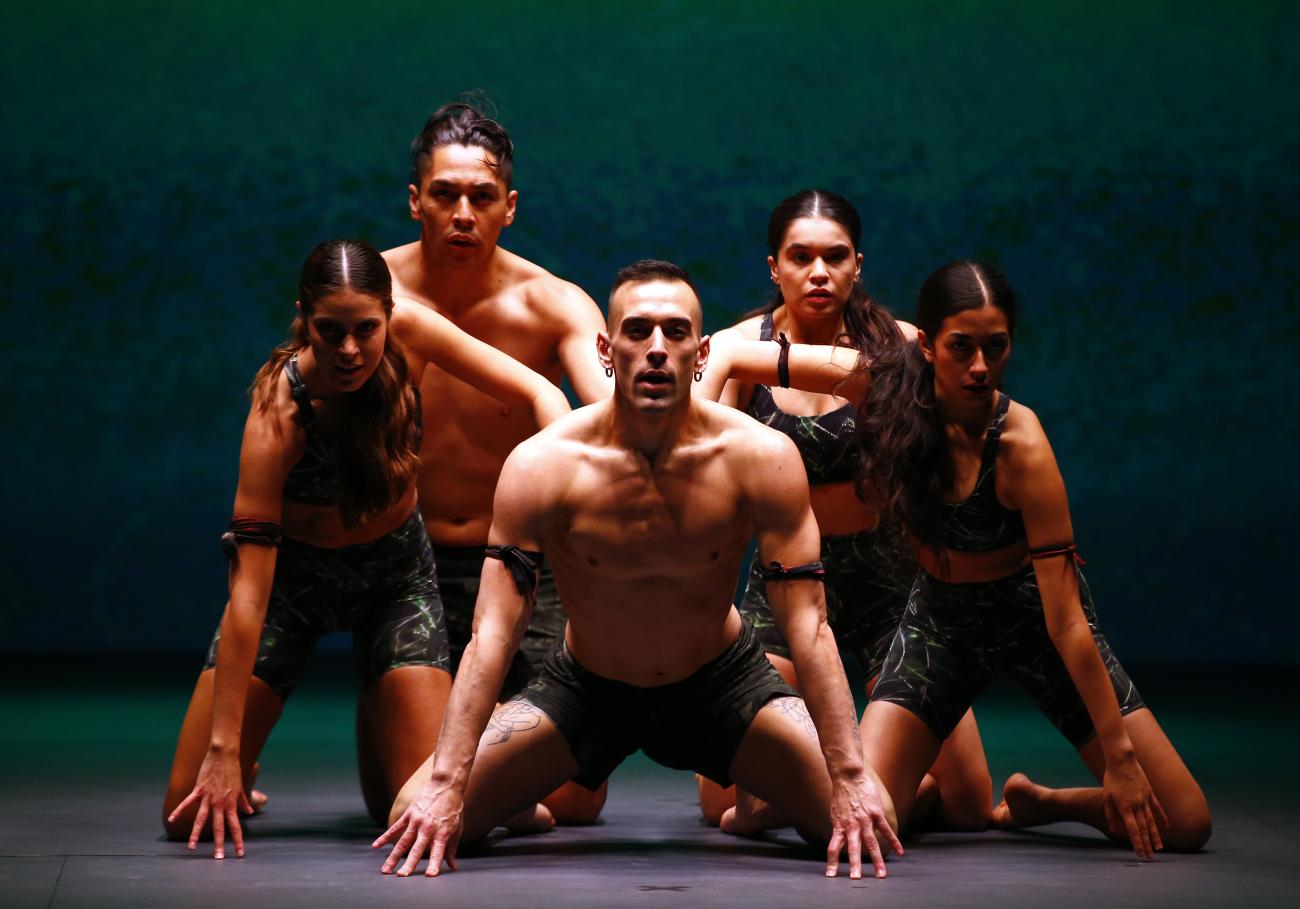 Cast of Miigis. Photo by Ridley Vaughn
Red Sky at Night is an evening of Indigenous dance, theatre, live music, and spoken word happening November 3 to 5. This dance performance is produced by Red Sky Performance, an Indigenous-led performance company dedicated to contemporary Indigenous performances. Created in 2000 by Sandra Laronde (Misko Kizhigoo Migizii Kwe), Red Sky Performance explores the relationship between movement, live music, theatricality, and image, bringing together Indigenous cultures from around the world.  
Held at Canadian Stage's Berkley Street Theatre in Downtown Toronto, Red Sky at Night will feature dance performances by Red Sky Performance; hip-hop group Reverb Dance Crew; and the Buffalo Twins Kirby and Kehew Buffalo, Prairie Dancers from Samson Cree Nation in Alberta. There will also be performances from poet Shane Koyczan and Juno Award-winning musical trio The Bearhead Sisters. Grab tickets here.
3. Emma Bovary and Passion — Toronto, Ontario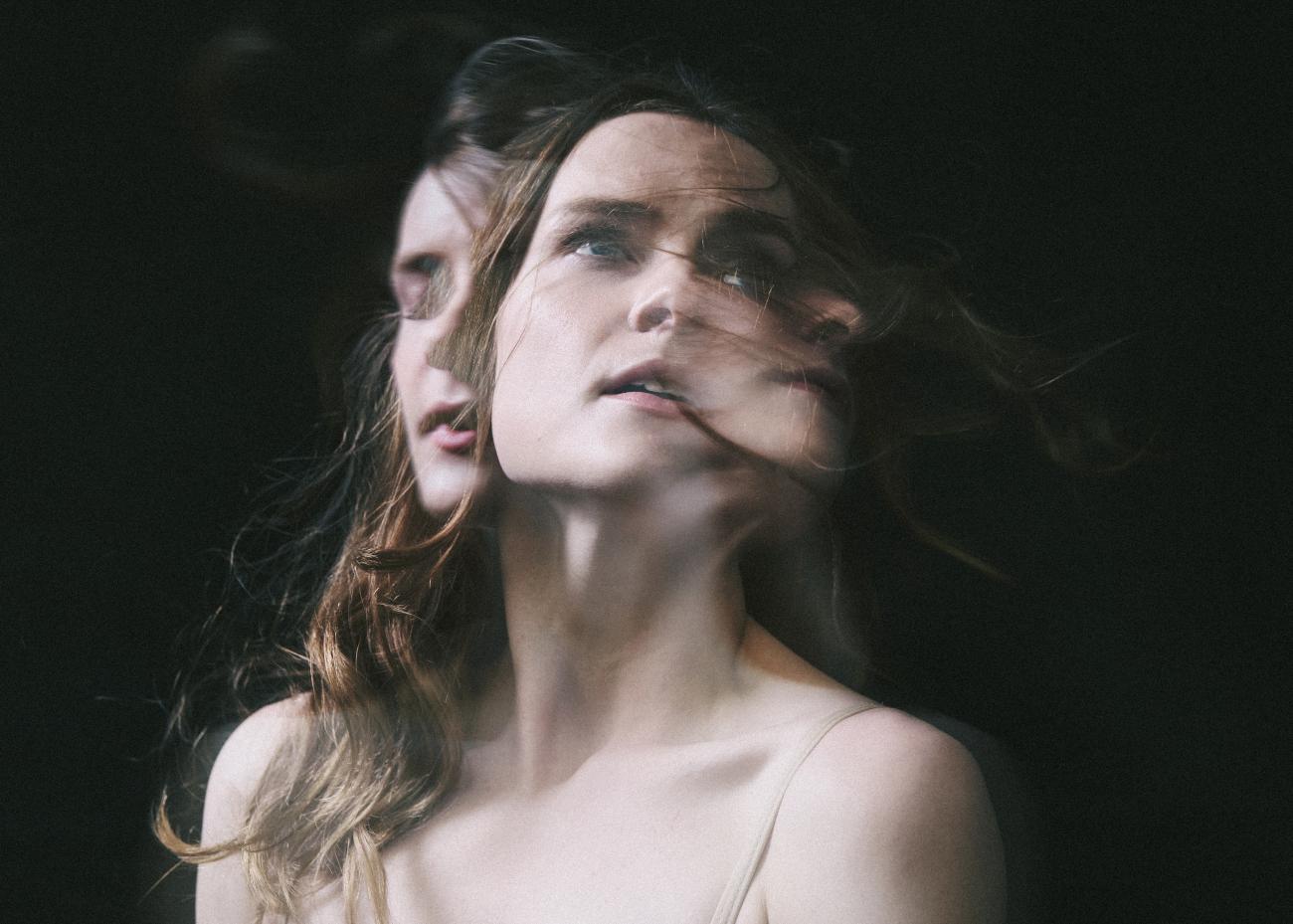 Hannah Galway in Emma Bovary. Photo by Karolina Kuras. Courtesy of The National Ballet of Canada. 
This fall the National Ballet is opening its 2023/2024 season with the world premiere of Emma Bovary, a ballet based on Gustave Flaubert's 19th-century novel Madame Bovary. Described as a "psychological exploration," of the novel's protagonist Emma Bovary, this performance marks a first-ever partnership with award-winning director, choreographer, and dancer Helen Pickett. Rather than tell the plot of Madame Bovary through dance, this narrative ballet dives into the complex psychology of Emma Bovary and her disconnection from reality which ultimately leads to her demise. Emma Bovary features an original score commissioned from Peter Salem, who has created award-winning music for the British TV series Call the Midwife.  
Alongside Emma Bovary, the National Ballet is also performing Passion in honour of Principal Dancer Piotr Stanczyk, who is retiring from this position after 25 years. Premiering in Canada, Passion is a love story evoking complex relationships of passion, choreographed to mirror Ludwig van Beethoven's Concerto for Piano in D, Op. 61a. Performances of Emma Bovary and Passion run November 11 to 18. Grab tickets here.
If you're unable to catch Emma Bovary in Toronto this fall, you can also see it when the National Ballet performs a double-bill at Ottawa's National Arts Centre from February 1 to 3. 
 4. Pioneers — Ottawa, Ontario
Travelling all the way from the UK, Cassa Pancho's Ballet Black is making its North American Debut at Ottawa's National Arts Centre. Ballet Black is a professional ballet company that celebrates dancers of Black and Asian descent. On October 3 and 4, Ballet Black will be presenting the double bill Pioneers, dedicated to the lives and ideas of two notable 20th-century women. In Then and Now, choreographed by William Tuckett, dancers bring the words of American poet Adrienne Rich to life. Choreographed by South African dancer Mthuthuzeli November, Nina: By Whatever Means, is a love letter to singer, songwriter, and activist Nina Simone. Pioneers is a celebration and homage to Rich and Simone's artistic talents and unwavering commitment to social justice. Grab tickets here.
5. Essence — Montréal, Québec  
Celebrating its 50th anniversary, Ballets Jazz Montréal is performing Essence, an a triple-bill that both pays homage to the company's roots, and expresses artistic director Alexandra Damiani's new artistic vision for the company. Described as "a balance between the company's DNA and the evolution of its mission into the next half-century," Essence features Aszure Barton's Les Chambres des Jacques and Crystal Pite's Ten Duets on a Theme of Rescue, as well as a new original piece We Can't Forget About What's His Name, by Ballets Jazz Montréal dancer Ausia Jones who is known for movement grounded in groove and counterpoint. Essence runs from September 27 to 30 at the . Grab tickets here.
6. Pisuwin: A Wolastoquiyik Story — Nova Scotia, Newfoundland, Prince Edward Island, New Brunswick  
Going on their Atlantic Tour this fall, Pisuwin is a Wolastoq story-ballet produced by the Atlantic Ballet Theatre of Canada. The Wolastoqiyik are Indigenous to the Saint John River in New Brunswick as well as the St.Lawrence River in Quebec. Based on a Wolastoq tale, this ballet reflects on the state of dis-ease in the world, illuminating a path to wholeness and rebalance. The ballet juxtaposes electronic sound and industrial landscapes with Wolastoq visual motifs of the spiritual and natural world. Pisuwin urges viewers to confront greed and alienation in the hope of inspiring community, connection and wholeness.  
Pisuwin was created by multi-disciplinary artist Nipahtuwet Naka Wespahtuwet (Possesom) Paul (Wolastoqiyik, Sitansisk First Nation) and director and choreographer Igor Dobrovolskiy. The ballet also features the compositions of Juno-award-winning composer Jeremy Dutcher (Wolastoqiyik, Neqotkuk First Nation). The Atlantic Tour runs from October 4 to November 28. Grab tickets here.