Gardens of artistic delight
Nature and art entwine at these five incredible sites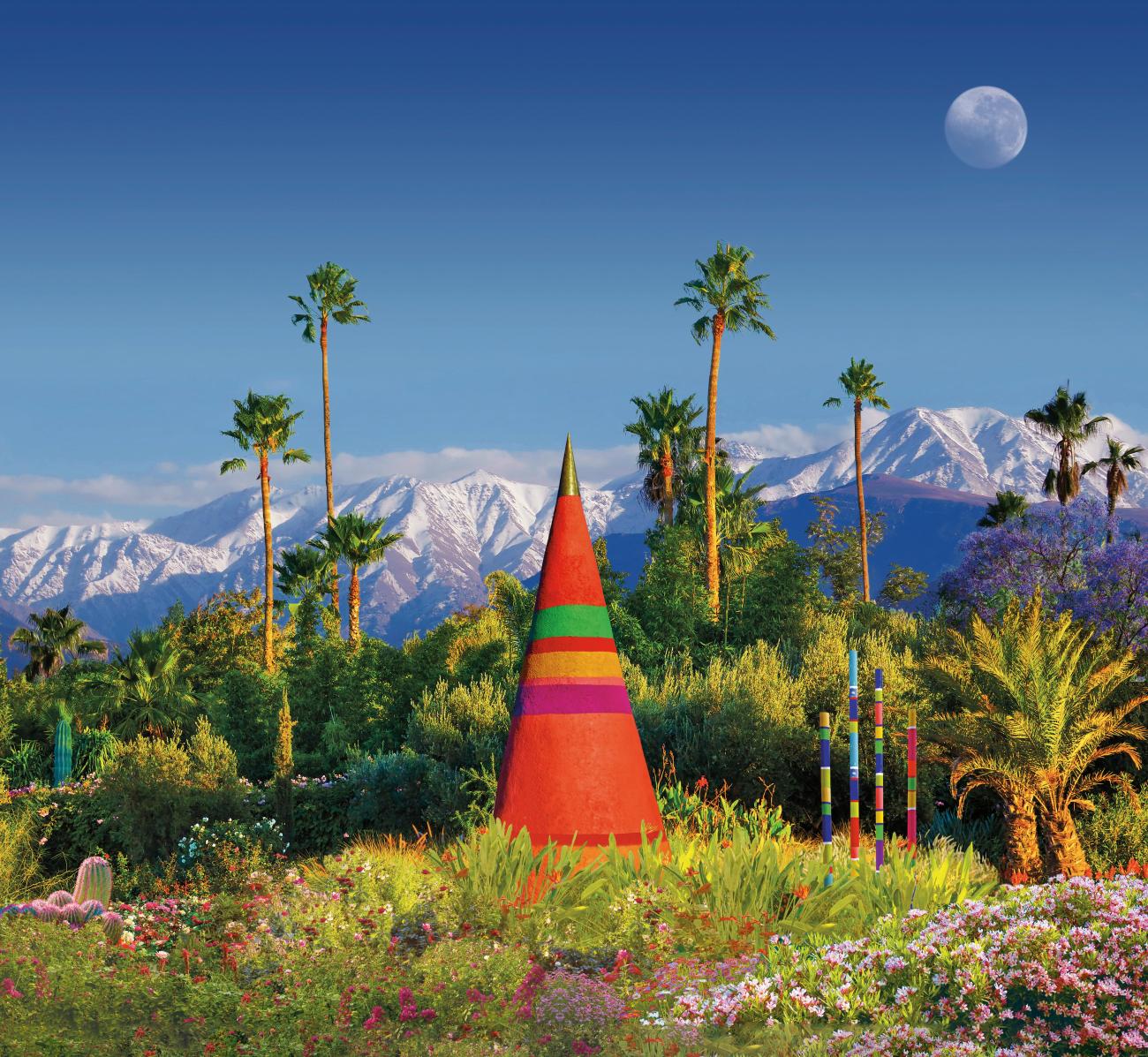 image courtesy ANIMA Garden.
Long before Gilgamesh journeyed to the garden of the sun king in search of immortality or Hieron II, tyrant king of Syracuse, had a garden built on his battleship, gardens were an object of desire - a place where nature might be tamed. 
While we may never tame nature fully, what the five incredible outdoor sites listed below suggest is that with enough perseverance, we might reconcile art with nature. More intentional in their creation than sculpture parks, these incredible gardens - each a sophisticated blend of contemporary art, horticulture and design - all began as individual passion projects.
 
Anima Garden, Marrakesh, Morocco (image top)
A self-described 'two-hectare botanical staging', featuring artworks by Picasso, Keith Haring, Alexander Calder and Auguste Rodin, Anima is an imaginative open-air playground located at the foot of the Atlas Mountains, outside Marrakesh, Morocco. Created over six years by Austrian artist André Heller, in cooperation with filmmaker Gregor Weiss and architect Carmen Wiederin, the gardens' unmarked paths lead visitors on a circuitous journey past more than 250 types of plants, including palms, roses and cacti, as well as stone sculptures, hammocks, pavilions, art and water features.
Arte Sella: The Contemporary Mountain, Trentino, Italy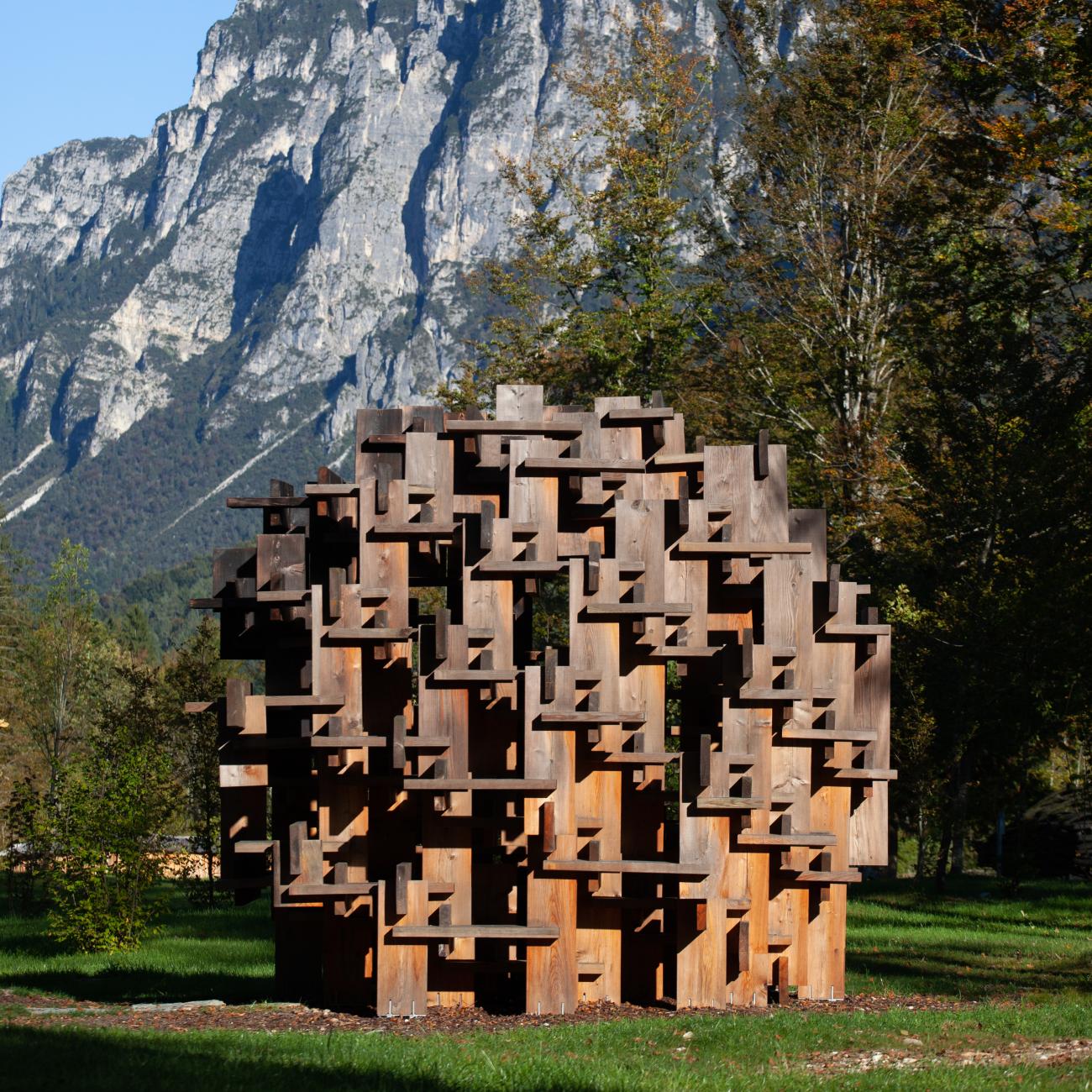 Kengo Kuma, Kodama (2018). Photo by Giacomo Bianch. Image courtesy Arte Sella.
Since 1986, year after year, on a mountainside in the Val di Selly Valley northeast of Venice, a committed group of artists and volunteers have overseen the creation and presentation of site-specific artworks. Guided at its inception by Emanuele Montibeller, Arte Sella was designed to explore the artistic potential of nature. A marriage of art and nature, the site currently boasts more than 50 artworks spread along numerous hiking trails and gardens. Each artwork is made of natural materials but is understood to be incomplete until its return to the earth. A site constantly in process, highlights include Kengo Kuma's Kodama (2018), a polyhedral pavilion made of wooden slats, Michele De Lucchi's spiral-shaped wall Dentro Fuori (2018) whose many windows and doors frame nature and Giuliano Mauri's Cattedrale Vegetale/Tree Cathedral (2001) whose spires are assembled using more than 3,000 branches.
The Inhotim Institute, Brumadinho, Brazil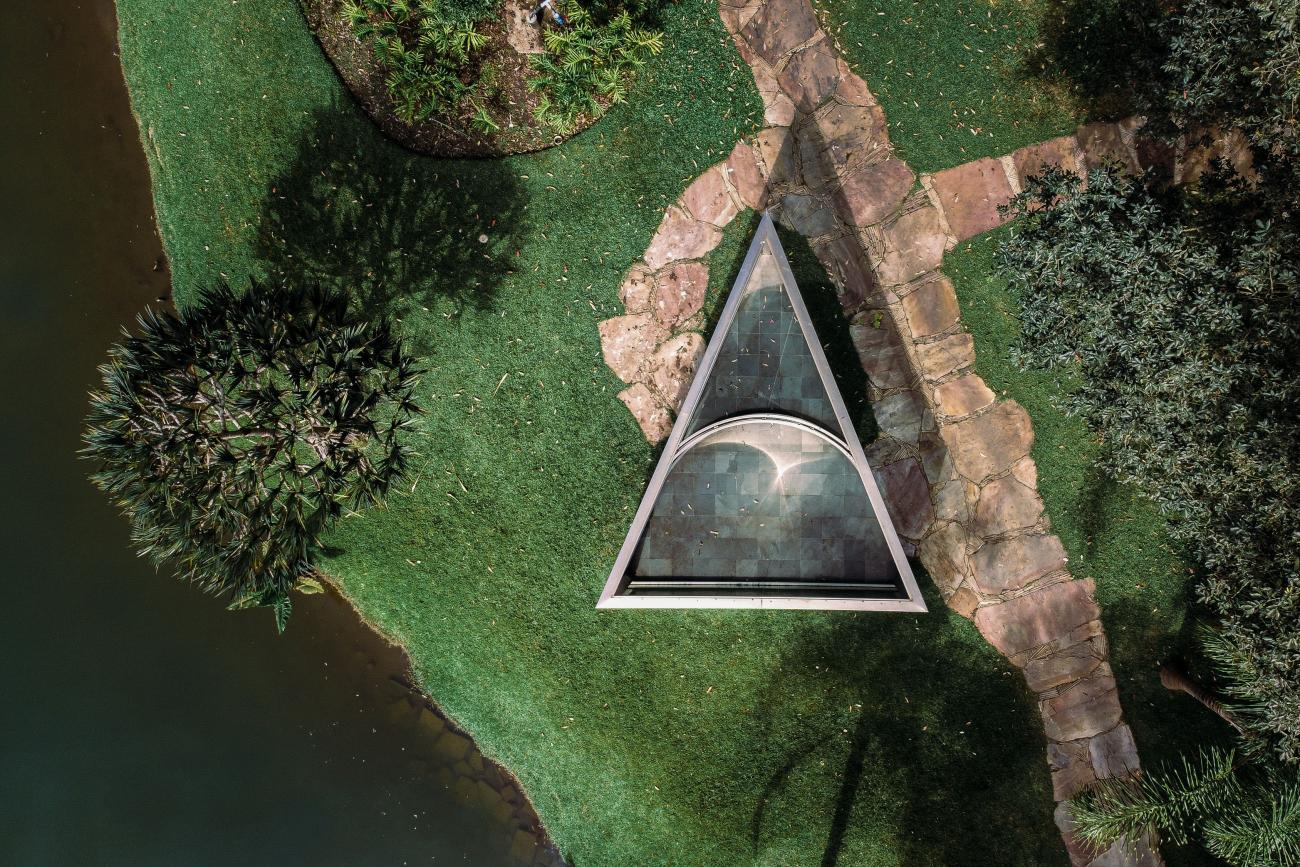 Vista aérea de Dan Graham, Bisected triangle, Interior curve, 2002. Photo by Brendon Campos. Image courtesy The Inhotim Institute.
The brainchild of Bernardo Paz and renowned Brazilian landscape architect Roberto Burle Marx - the Institute strives to integrate art and nature into one unified experience.  A day's drive north of Rio de Janeiro, the site boasts more than 700 artworks, nestled among fields, pavilions, lakes and plantings, including Chris Burden's Beam Drop Inhotim (2008), Dan Graham's two-way mirror and steel structure Bisected Triangle, Interior Curve (2002), Yayoi Kusama's Narcissus Garden Inhotim (2009) and Olafur Eliasson's Viewing Machine (2001). Located in a unique microclimate where the lush Atlantic Forest meets the Brazilian savannah, the gardens boast more than 3000 species, including rare varieties of tropical fern, cypress and palm. 
Jardin des Metis, Grand-Métis, Québec
In 1926, after a fishing accident, a doctor recommended that Elsie Reford take up a less strenuous hobby. Instead, she took up gardening. For the next thirty years, Reford committed herself to horticulture, creating, along the banks of the Gaspé Peninsula, an 18-hectare garden boasting plants found nowhere else in Canada, including rare Tibetan blue poppies and Azaleas. Now a National Historic Site, since 2000, the Gardens have been home to the renowned International Garden Festival, welcoming leading landscape architects and artists from around the world to present site-specific installations every summer. 
Chillida Leku, Hernani, Spain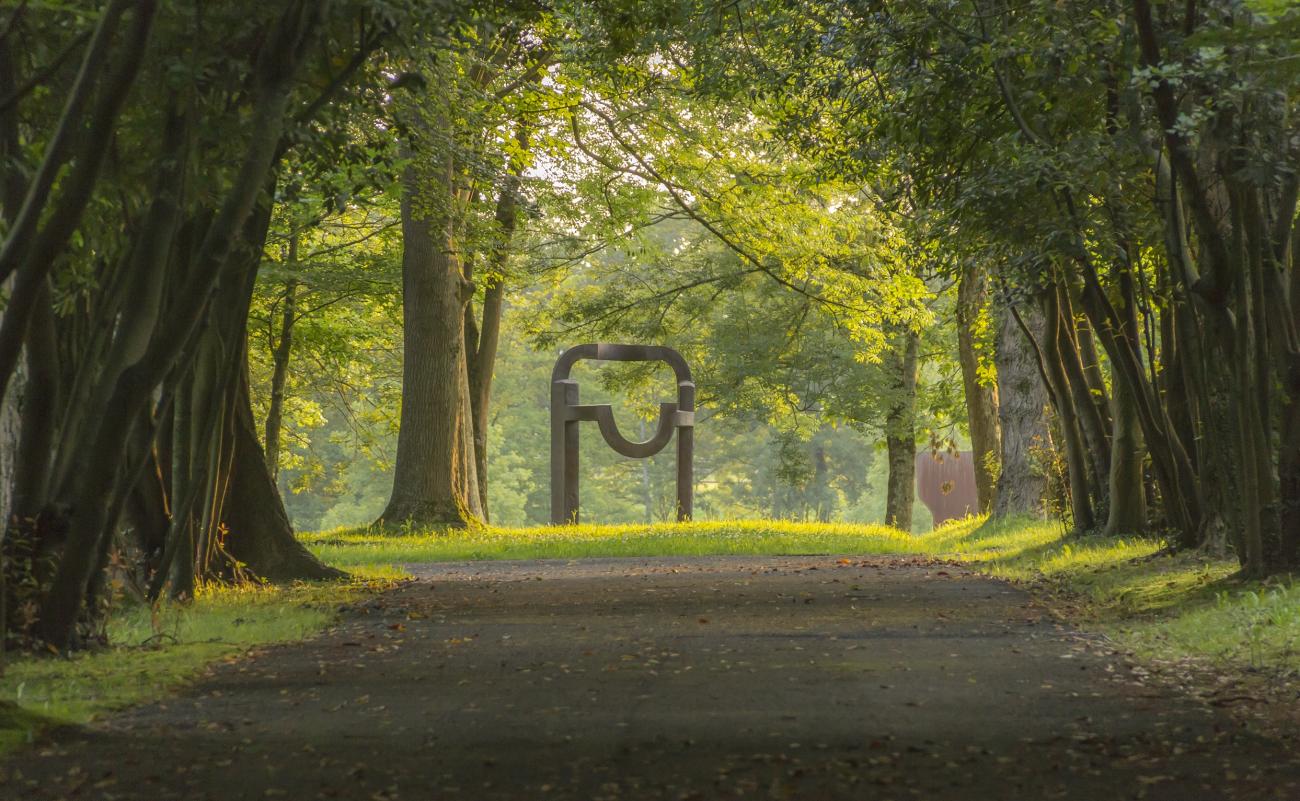 image courtesy Chillida Leku.
Bringing to life Basque sculptor Eduardo Chillida's (1924-2002) dream of a "utopia, of a place where my sculptures could rest, so that people could walk among them as though in a forest," Chillida Leku is both a homage to the Basque landscape and a museum. On these sloping hillsides outside San Sebastian, beech, oak and magnolia trees live alongside his monumental steel and granite sculptures. The sculptures surround Chillida's recently restored 16th-century farmhouse, an organic monument of local stone housing the famed modernist's library and archive.