Four horror films to watch this Halloween
Insomniac Film Festival selects four underrated horror films that'll keep you on your toes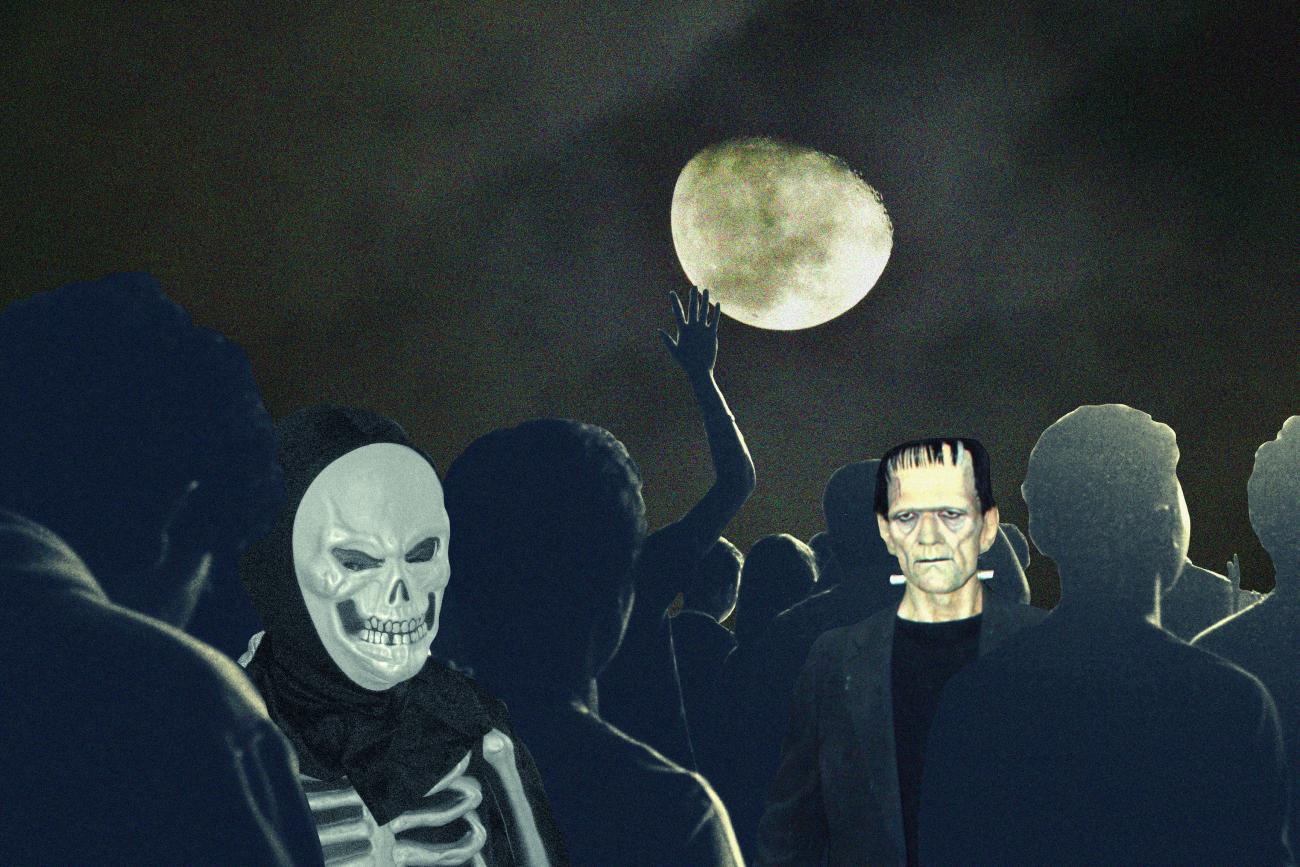 Image courtesy of Insomniac Film Festival & Hannah Raine
80's teen screams, paranormal found footage, and swoon-worthy vampires— Halloween is the perfect time to re-visit your favourite classic horror films. It's also a great time to expand your repertoire with bone-chilling, thought-provoking horror films that often fly under the radar.  
Ahead of their Halloween red carpet gala hosted at the AGO, Insomniac Film Festival has provided Foyer with four of their favourite thrillers to get you in the Halloween spirit.  
Founded in 2014, Insomniac Film Festival is a DIY film festival that provides a platform for young Toronto artists. Hosting community events alongside their annual film festival, Insomniac blurs the boundaries between age, genre, and budget. Its programming not only highlights emerging artists, but also the creativity and intelligence central to low-budget filmmaking.  
A full-circle moment, Insomniac is gearing up to host their first party at the Gallery after serving on the AGO's Youth Council for years. Meeting of the Monsters takes place on October 27 from 6 to 8 pm in Walker Court and guests are encouraged to hit the red carpet in their scariest attire. Hosted by artist Lea Rose Sebastianis with music by DJ Junie Beats Jones, Meeting of the Monsters will also include performances by "drag plushie" Yovska, drag artists Anne Alien and Stavros, and Krump Dancer Knives.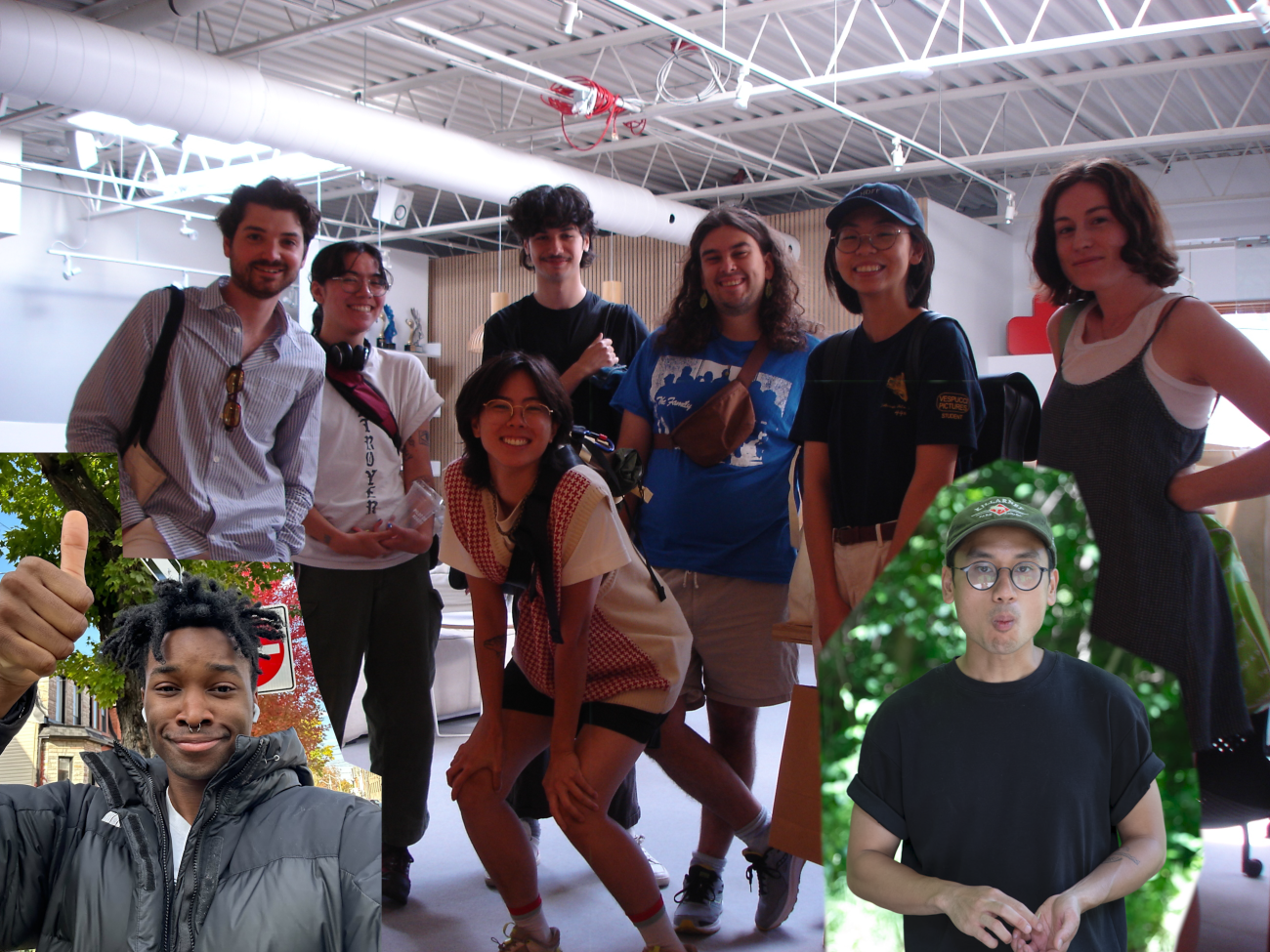 Insomniac team members are, from left to right: Fūnk-é Joseph, Sam Hughes, Nara Wriggs, Khanh Tudo, Sebastian Decter, Adam Bovoletis, Winnie Wang, Nam Hoang, Hannah Raine. Image courtesy of Insomniac Film Festival. 
If you're looking for costume inspiration for the gala, or if you're in need of a good scare this Halloween, check out Insomniac's film selections below. 
Perfect Blue (dir. Satoshi Kon) 
Insomniac pick by Fūnk-é Joseph 
"Perfect Blue is a proto-internet thriller about the tragic faults of parasocial relationships. Satoshi Kon and his team have a wonderfully mesmerizing, matte-animation style, and it meshes so perfectly with the perpetual dream that is this film. Perfect Blue dances the line between reality and fantasy in such an effective way that you will always be stuck wondering: which frames of this film can you even trust?" 
Interview with the Vampire (dir. Neil Jordan) 
Insomniac pick by Hannah Raine 
"Gen Z is reclaiming Twilight and making Vampires cool again, so in that spirit, I would highly recommend Interview with the Vampire. It's a brooding, melodramatic gothic that's spooky enough to be essential October viewing but won't alienate non-horror fans." 
Ravenous (dir. Antonia Bird)  
Insomniac pick by Sebastian Decter 
"The underseen cannibal horror movie Ravenous is a strange mix of things. It's definitely a horror movie, and it has some spectacularly creepy scenes, but it's also a very funny satire about the forces of colonialism and their unending need to consume. On top of that, it's a Western where grizzled character actors stab each other and make frequent cannibal innuendoes." 
Near Dark (dir. Kathryn Bigelow) 
Insomniac pick by Adam Bovoletis 
"For another subversive vampire take, check out Near Dark - a film that avoids any romanticism of vampirism in favour of a largely terrifying, predatory depiction. Near Dark uses the stunted growth of vampires to explore the idea of a chosen family going nowhere fast — fighting their stagnation with violence and aggression and surrounding themselves with fellow bloodsuckers that only encourage their destructive behaviour. Combine all that with beautifully dirty low-budget effects, killer car stunts and a synthy Tangerine Dream score - and we've got a classic!" 
Throw on your scariest and most extravagant Halloween costume and join Insomniac Film Festival in celebrating all things spooky at their red-carpet gala Meeting of the Monsters, taking place at the AGO on October 27 from 6 to 8 pm. Admission to the gala is included in general admission, and annual passes are free for those 25 and below.