Five films to see at CaribbeanTales
CaribbeanTales International Film Festival kicks off September 6.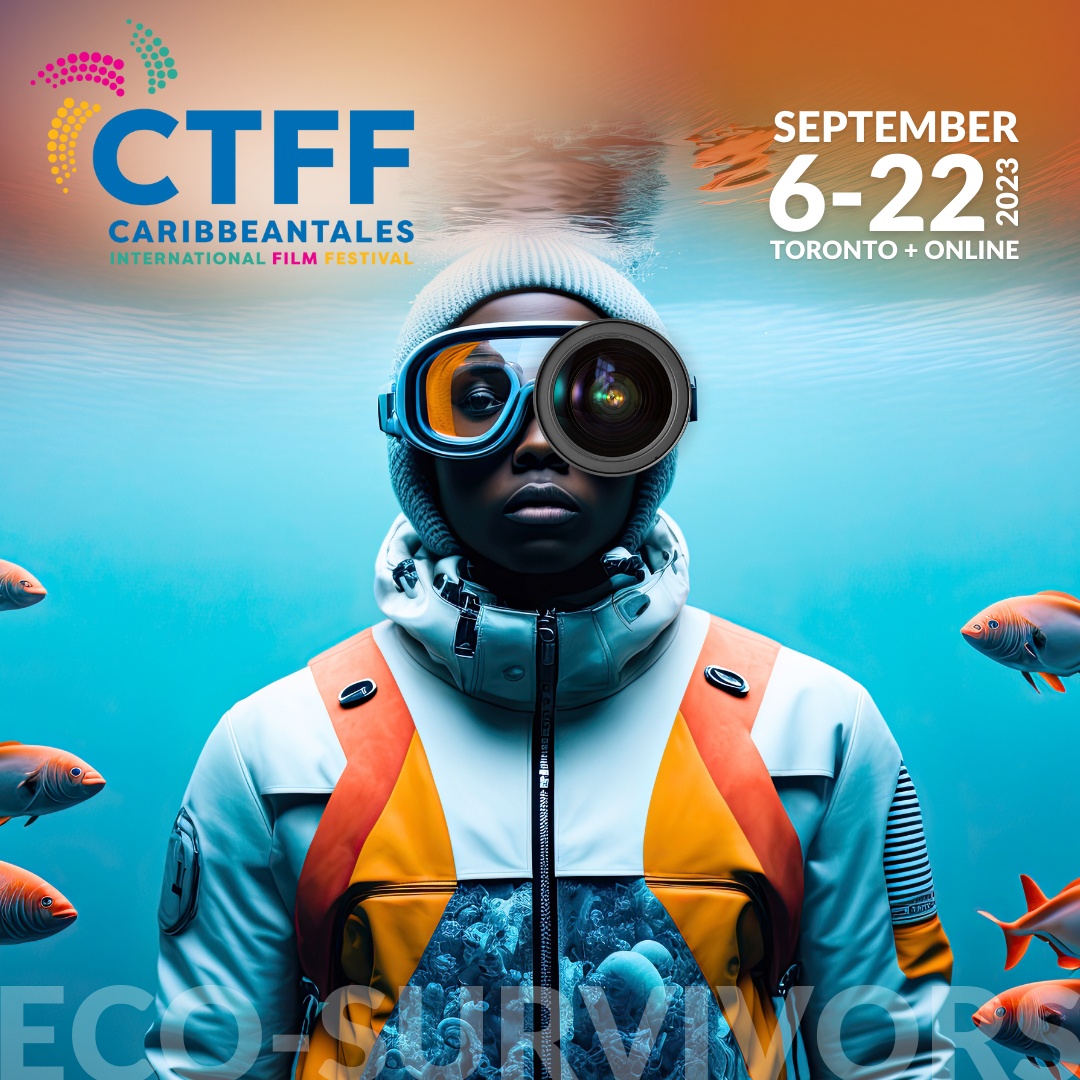 Image courtesy of CaribbeanTales 
2023 marks the 18th edition of the Toronto-based CaribbeanTales International Film Festival. Running from September 6 to 22 at various in-person locations and streaming virtually, the festival includes a broad spectrum of films and documentaries of both feature and short length, made by Caribbean filmmakers worldwide. Coming-of-age dramas, gripping historical docs, and light-hearted comedies are among the array of genres attendees can expect from this year's two-week event, with the major kick off screening at the Toronto Harbourfront Centre's Studio Theatre on September 6.     
"The truth inspires me. Heroism, creativity and generosity – all the ways that people find to arrive finally at the truth," says Frances-Anne Solomon, Member Filmmaker, Academy Director and Festival Founder. "I am proud to unfold this year's CaribbeanTales International Film Festival. As we celebrate our 18th edition, our path is constant and consistent. Each year our filmmakers, films, and panels let us know how far we've come and just as important, how much work still needs to be done." 
Here are five must-watch films from this year's festival:  
Here Ends the World You've Known 
Screening on Sept 7, Guadeloupian Writer-Director Anne Sophie Nanki's award-winning 2022 short film Here Ends the World You've Known is set in the filmmaker's home country. At the beginning of the European conquest of the Americas, French-Indigenous wars were raging. Ibátali, a young Indigenous woman, meets Olaudah, a Maroon fugitive. She begins her journey from alienation to the colonial society to emancipation and experiences the price it costs. 
Territory  
Dominican artist and director Jael Joseph's gripping short documentary Territory screens September 7. It features the descendants of the last remaining Kalinago tribe of Dominica as they struggle to maintain autonomy over their culture. With a weak infrastructure, economic stagnation and the near loss of their language, the threat of identity extinction is near. The existing capitalist system has coerced the Kalinago People into simultaneous commodification of their resources while they remain exposed to socio-economic conflicts such as little to no access to internet service, finances, and unemployment. Territory explores the various issues within the community with focus on the relationship to the land in the absence of their language. 
Sugarcake 
Screening on September 16, Jamaican writer-director Joshua Paul's 2021 short film Sugarcake joins protagonist Damian Walker, 56, as he mourns the recent death of his only child who was fighting against cancer. With a lack of willingness to carry on, he parks at the side of a desolate road, readying to take his own life. As he is about to pull the trigger, there is a knock on his window and a prostitute named Sugarcake appears. Damian is forced with the unexpected ultimatum of whether to save this stranger's life. 
Raw Materials 
Award-winning Jamaican writer/director Sosiessia Nixon-Kelly's coming-of-age drama Raw Materials screens September 8. The film centres sixteen-year-old fashion prodigy Malik, as he struggles to understand his sexuality because his homophobic community automatically labels him gay. Malik has but one friend Tara, as his daily life often includes abuse from his hypermasculine father Derrick, community way wards, and a pedophiliac Christian woman, Mrs. Johnson. Malik visits the home of Mrs. Johnson who tries to seduce him. Malik storms out but before he could barely catch a breath, he's beaten by the community gang leader. On reaching home, his father beats Malik for not only losing his money but for his interest in "female things." Malik decides to throw fashion away for good, until Tara convinces him to finish her dress for her birthday party.  
IT IS NOT PAST - 08 12 82 
Screening online only as of September 6, Surinamese-Dutch journalist and director Ida Does' IT IS NOT PAST 08 12 82 uncovers a horrifying piece of Surinamese history. She delves into the torture and murder of 15 individuals under the military dictatorship of Desi Bouterse. Through eyewitness testimonies, archival footage, and contemporary art, the film reveals the systematic attack on democratic Suriname. Not only were there brutal killings, but also a destructive assault on free press and trade unions. The documentary explores the ongoing struggle for truth and justice, exemplified by the 8 December trial that resulted in a 20-year sentence for Bouterse. It paints a chilling picture of a night marred by dictatorship, while emphasizing the resilience of those seeking accountability. 
The 18th annual CaribbeanTales International Film Festival runs from September 6 to 22 Find out more at  https://caribbeantalesfestival.com/.