Five books by Indigenous authors to read this June
Charlotte Big Canoe, AGO Program Curator, Indigenous Projects, shares her top picks for adults and kids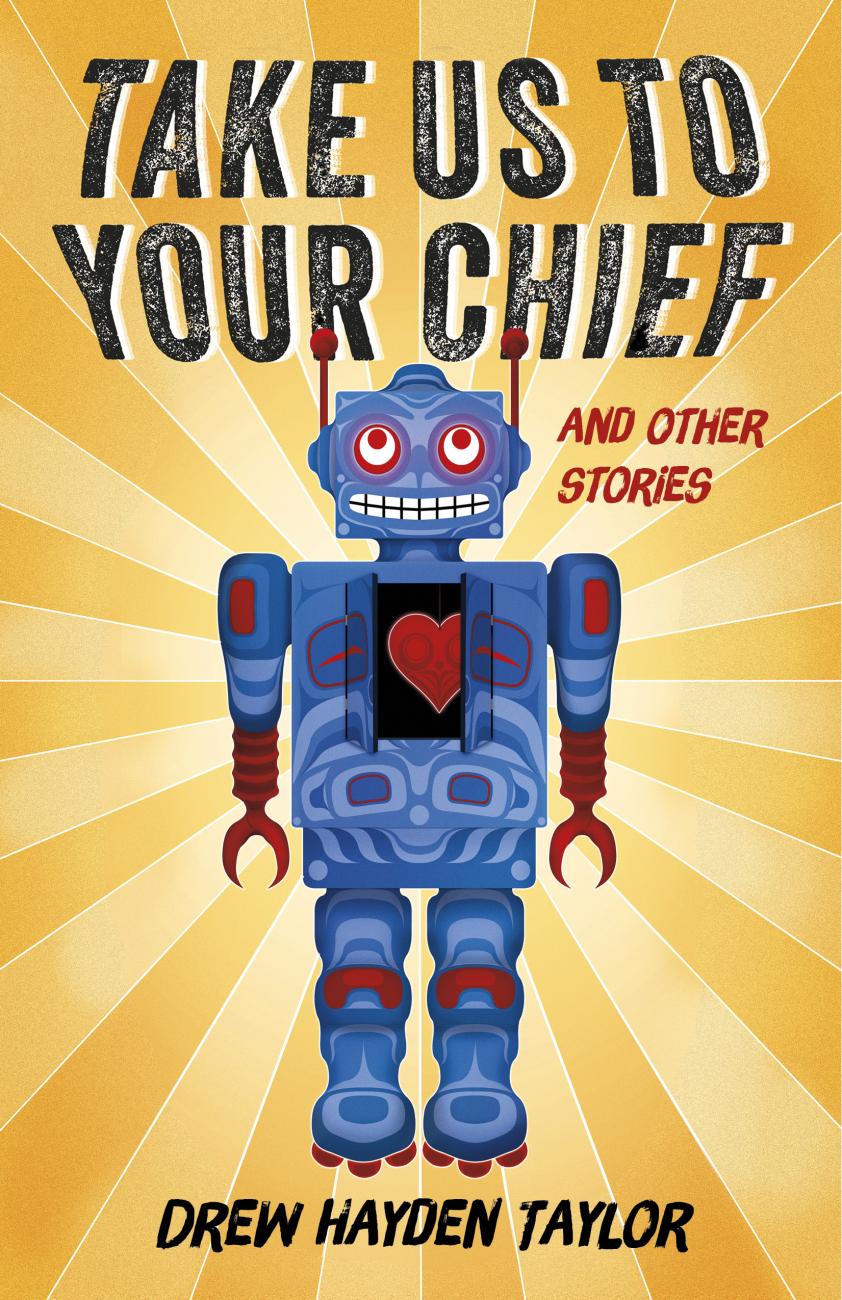 Provided courtesy of Douglas & McIntyre
June is National Indigenous History Month and there are many ways to celebrate Indigenous culture and learn about Indigenous history. There are various exhibitions highlighting the work of Indigenous artists, including the AGO's exhibitions showcasing the work of David Ruben Piqtoukun and Tarralik Duffy, as well as the AGO's J.S. McLean Centre for Indigenous + Canadian Art which shows contemporary Indigenous works year-round. Another important way to broaden your understanding of Indigenous culture and lived experience is through reading.
An avid bookworm her whole life, Charlotte Big Canoe, the AGO's Program Curator, Indigenous Projects, put together a reading list of books by Indigenous authors for Foyer. Big Canoe previously worked at the AGO as an Indigenous Art Educator and has recently returned to the AGO in this new role bringing experience in community engagement and youth education. Big Canoe is of mixed heritage: her father's family is from the Chippewas of Georgina Island First Nation and her mother's family is French and Irish settler. She currently resides on Treaty 13 territory in Tkaronto.
A mix of fiction and autobiography, Big Canoe shares five of her favourite books by Indigenous authors and why she loves them. With three suggestions for older audiences and two for children, this list shows it's never too early or too late to regularly include Indigenous voices to your bookshelf. Big Canoe enjoyed these books outside in the warmth of last summer and recommends you do the same: pick up one of her recommendations, hit up your favourite green space and enjoy the powerful work of these Indigenous authors. 
The two children's books in this list are also available for families to read at the AGO on Saturdays and Sundays as a part of Art Cart programming in Robert Harding Hall, coordinated by Big Canoe. Every weekend this summer, these family-friendly art activities celebrate the installation of Robert Harding Hall's new mural The South | Zhaawanong by Chief Lady Bird, an Anishinaabe artist from Chippewas of Rama First Nation.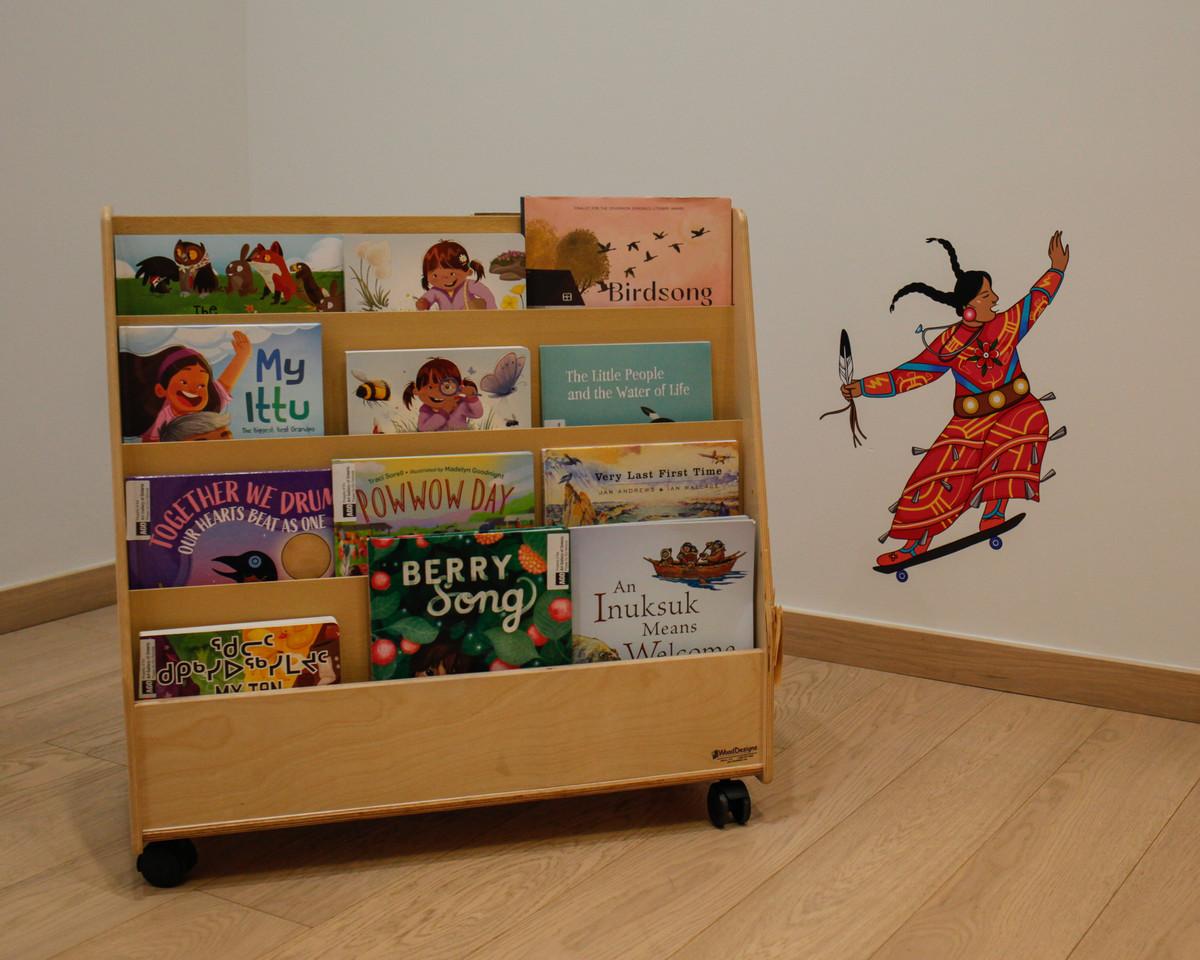 Installation view, Robert Harding Hall: Chief Lady Bird. The South / Zhaawanong (detail), 2023, digital art print. Commissioned by the Art Gallery of Ontario, 2023. © Chief Lady Bird
For Older Audiences
1. Take Us to Your Chief: And Other Stories — Drew Hayden Taylor (Feature Image)
Synopsis:  Aliens, government conspiracies, space exploration and time travel — Take Us to Your Chief imagines your favourite archetypal science-fiction stories through a contemporary First Nations outlook. Through nine short stories, Drew Hayden Taylor draws parallels between science fiction and Indigenous experiences, such as comparing the cultural implications of alien contact to that of Europeans arriving to the Americas. Take Us to Your Chief is self-described as "the perfect mesh of nostalgically 1950's-esque science fiction with modern First Nations discourse." The cover features the work of Andy Everson, a K'omoks First Nation artist from the Northwest Coast. Read more about the book here.
Big Canoe: These short stories are the perfect choice for a quick summer read. Each one has familiar science fiction storylines but they're reimagined to incorporate Indigenous histories and futures. My favourites are "Mr. Gizmo" in which a boy's toys come to life to discuss his troubles, and "Petropaths", which explores the time travelling possibility of petroglyphs which are historic rock carvings.
Pick up your own copy of Take Us to Your Chief here at ShopAGO.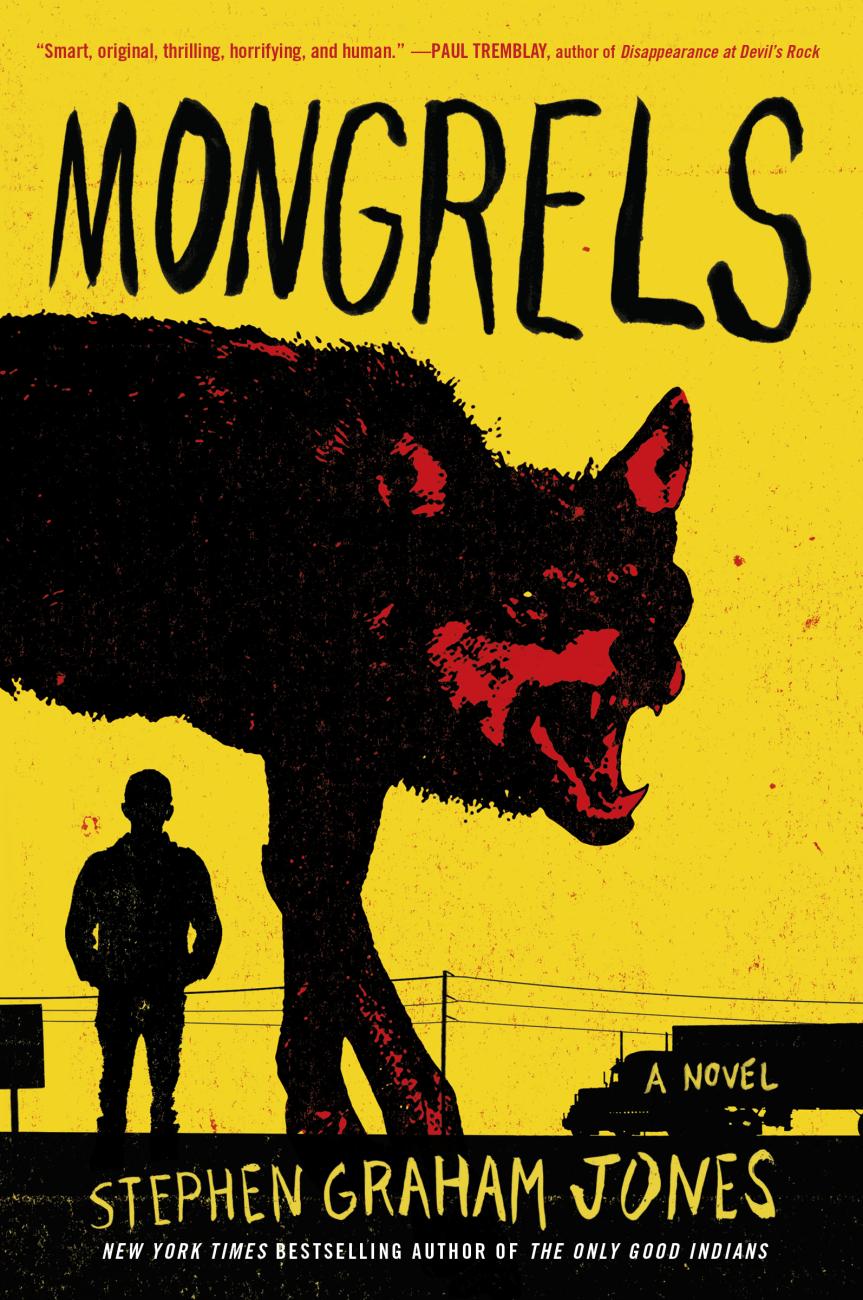 2. Mongrels — Stephen Graham Jones
Synopsis: A horror coming-of-age story, Mongrels follows a young boy living in poverty with his uncle and aunt who are mongrels — "mixed blood, neither this nor that." His family is continuously on the run, moving across The South of America to avoid persecution. Eventually, the boy must decide if he must stay on the move with his aunt or uncle, or if he belongs on the "other side of the tracks." A werewolf tale that jumps between the past and present, Stephen Graham Jones explores issues of identity in a world that both fears and hates everything the boy and his family are. Read more about the book here.
Big Canoe: I read this book in one sitting in my backyard. A teenage coming-of-age tale about a boy discovering who he is and the truth about his family, Mongrels shows all the ways in which one can feel like an "other" in your family, society, and even your own mind.
Get your copy of Mongrels here.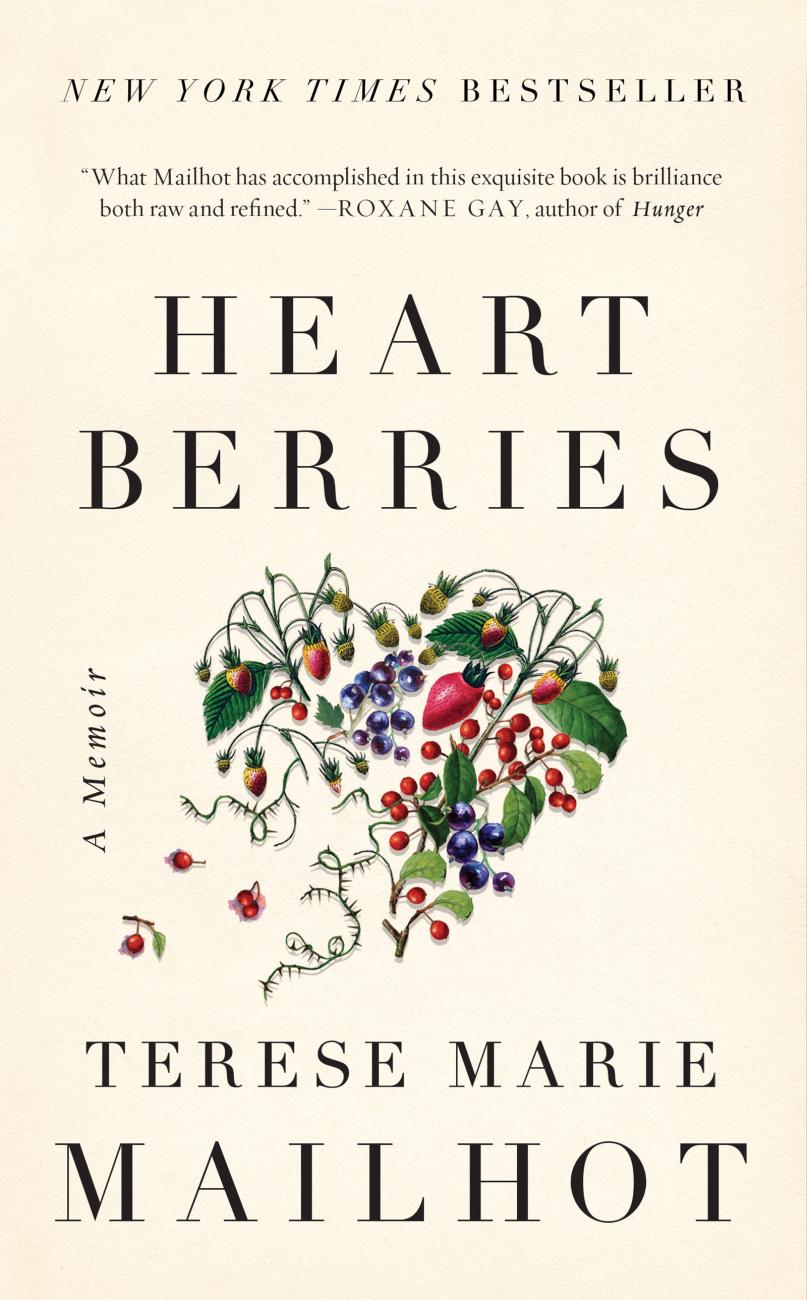 Image courtesy of Counterpoint Press.
3. Heart Berries — Terese Marie Mailhot 
Synopsis: After being hospitalized and diagnosed with Post Traumatic Stress Disorder and Biploar II disorder, Mailhot is gifted a notebook and begins to write down her story. Recounting Mailhot's upbringing on the Seabird Island Reserve in British Columbia, Heart Berries is a powerful, illuminating, poetic memoir. Read more about the book here.
Big Canoe: Terese's memoir of her life is a painful but honest look at life as an Indigenous woman. I have read this book again and again, and find pieces of myself in it constantly. Though Heart Berries tells stories of grief and loss, I've always found the book to be a source of comfort — somewhere I can re-ground into myself. 
Get your copy of Heart Berries here.
For Children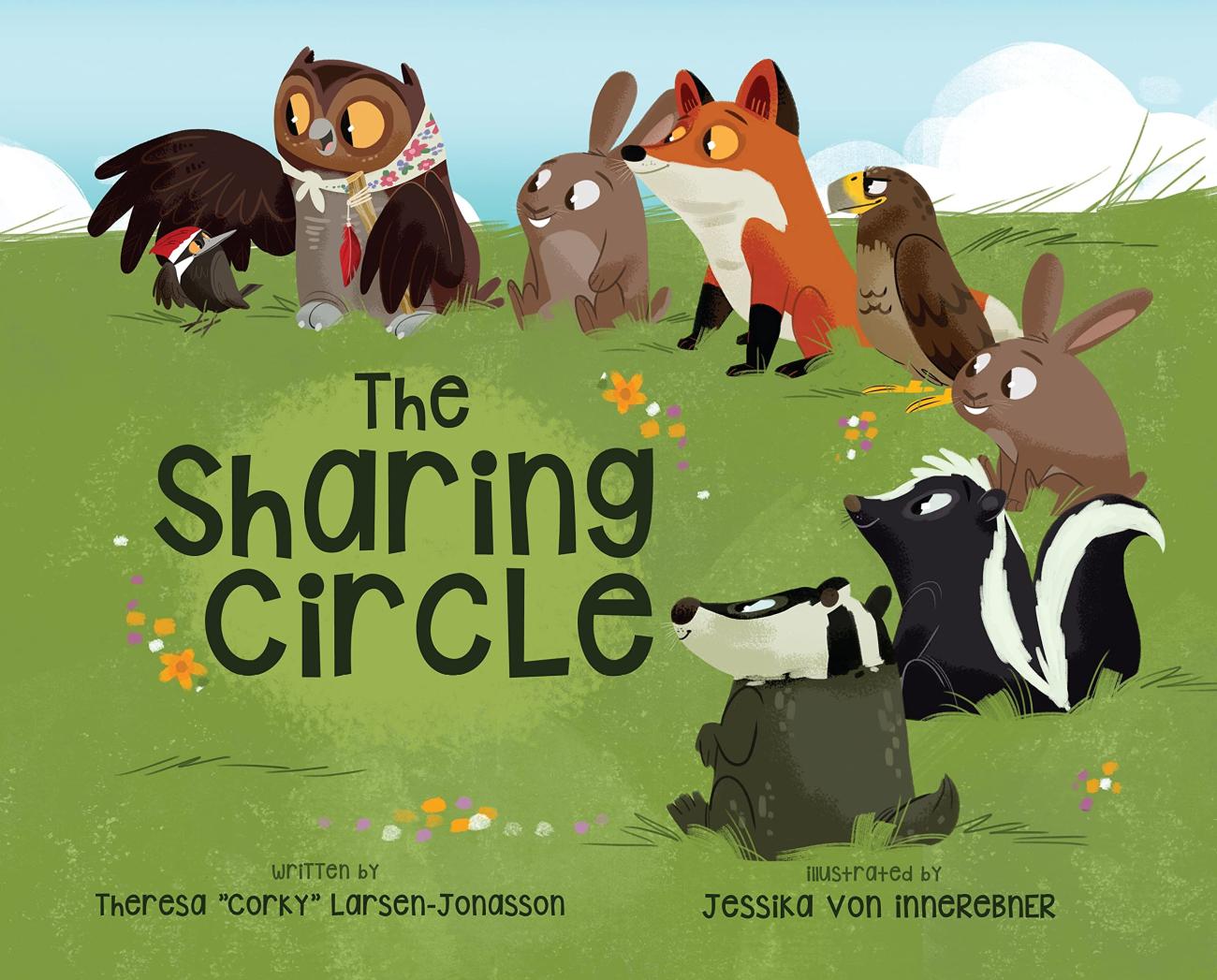 Courtesy of Medicine Wheel Education. 
4. The Sharing Circle — Theresa "Corky" Larsen-Jonasson, Illustrated by Jessika Von Innerebner
Synopsis: In The Sharing Circle, two red foxes get into an argument that tears their community apart. Upset by the turmoil, a gentle buffalo takes a braid of sweetgrass to a local elder in hopes of creating a sharing circle for all the animals. This picture book is written by Theresa "Corky" Larsen-Jonasson, a Cree/Danish Metis Elder with Roots in Red Deer and Maskwacis First Nations. Read more about the book here.
Big Canoe: The Sharing Circle tells the story of taking time to understand each other, and come together to repair community after a disagreement. The book is full of beautiful illustrations and animal friends familiar and new! Have you seen a prairie chicken before? I sure hadn't!
Get your copy of The Sharing Circle here or read at your next AGO visit on Saturdays and Sundays as a part of Art Cart programming in Robert Harding Hall
Powwow Day Text copyright © 2022 by Traci Sorell. Illustrations copyright © 2022 by Madelyn Goodnight. Used with permission by Charlesbridge Publishing, Inc. 9 Galen Street, Suite 220, Watertown, MA 02472 (617)-926-0329 www.charlesbridge.com
5. Powwow Day — Traci Sorell, Illustrated by Madelyn Goodnight
Synopsis: In Powwow Day, River wants to dance again, but needs time to heal after sickness. River goes to the Powwow with their family, and while sad about not being able to dance, they find healing in enjoying the day at the Powwow with their loved ones. This book is written by Traci Sorell, a member of the Cherokee Nation, and illustrated by Madelyn Goodnight, a member of the Chickasaw Nation. Read more about the book here. 
 
Big Canoe: I really enjoyed that the book explains what a Powwow is from the perspective of a child and their relationship to this gathering. A lot of books for children about powwows can feel very info-based and only explain what a Powwow or jingle dress is. Powwow Day shows a family, their involvement in Powwows, and how Powwows are a source of healing for people. I like that it's a deeply personal exploration of what a powwow can mean for families and people —  not just an explanation of what a Powwow is.
Get your copy of Powwow Day here or read at your next AGO visit on Saturdays and Sundays as a part of Art Cart programming in Robert Harding Hall