The origin of the Chinese zodiac
Get to know the author and illustrator behind the children's book Twelve in a Race.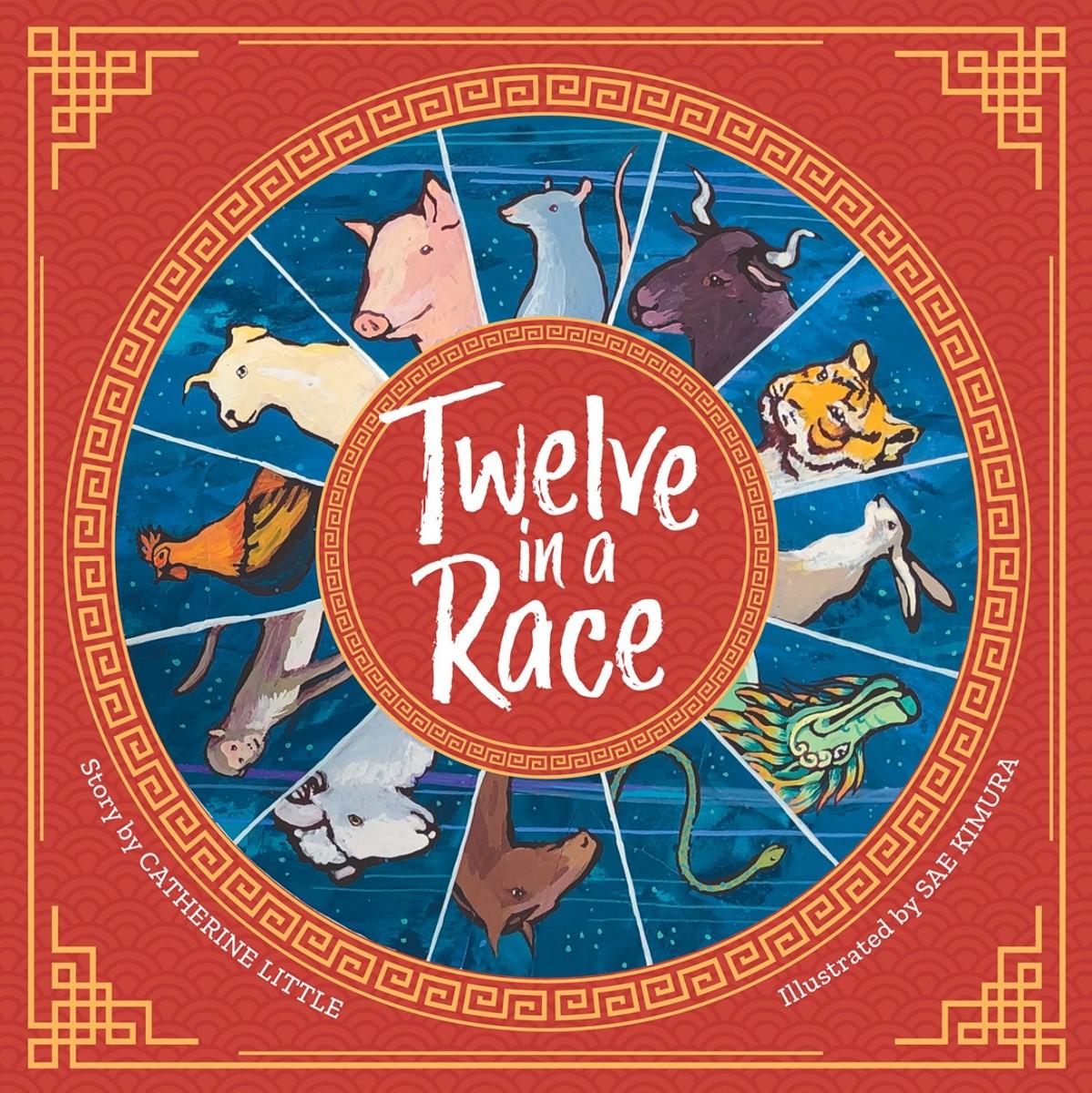 Image courtesy of Plumleaf Press
May is Asian Heritage Month, a moment where we recognize and celebrate the contributions that the Asian community has made - and continues to make - in Canada and around the world. Written by author Catherine Little and illustrated by Sae Kimura, the read-along rhyming book Twelve in a Race takes readers along the event of the Emperor's great race featuring the twelve zodiac animals. Through the age-old tale, readers will learn the personalities and character traits of each animal as they dash toward the finish line. Readers will also find out which animal correlates to each birth year and the cultural significance behind the story and its characters.  
The idea to write the story began as Little wanted her son to learn more about his Chinese heritage. With an education background as a teacher, Little has always loved picture books and often used them as a tool to teach students. When her son was younger, she had a difficult time finding picture books that celebrated Asian heritage in formats that he loved, which included rhymes and beautiful illustrations.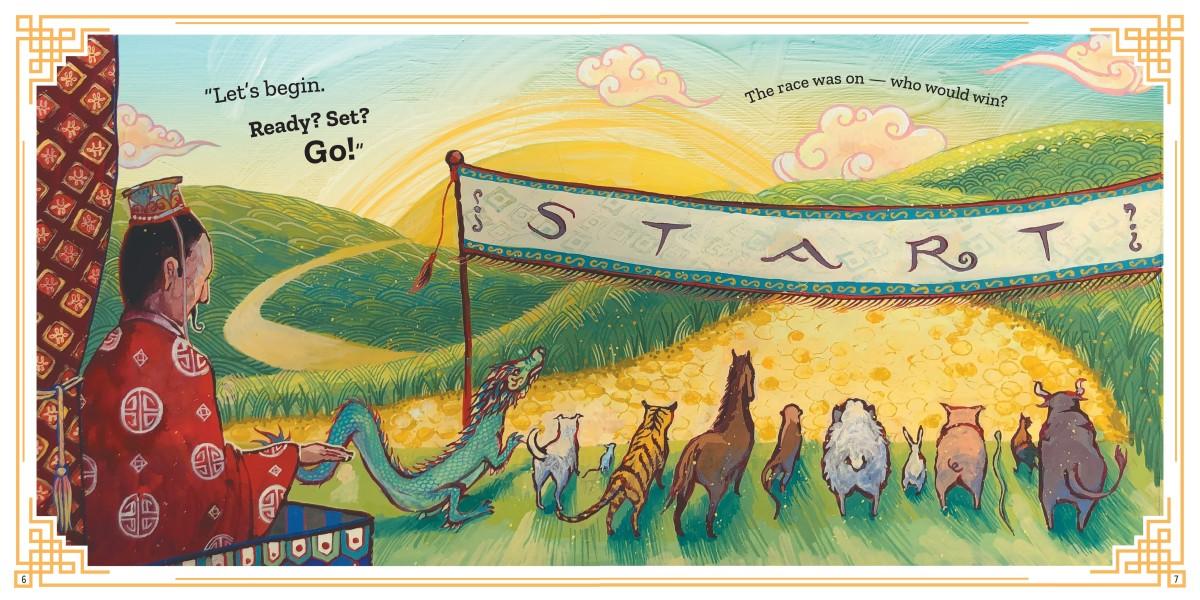 Image courtesy of Plumleaf Press
"I didn't find any publishers interested, so I put my story away while I continued my teaching career," explained Little. "Then, in the summer of 2020, I learned that Maggie Goh, the publisher at one of the educational houses I had worked for, had started Plumleaf Press, an Asian-owned publishing house based in Oakville. I reached out to her, and she saw the potential right away. She commissioned Sae to create original art to bring the story to life." Interestingly, the AGO makes a small cameo in the process because Little and Kimura actually met for the first time at the AGO Espresso Bar after the book was published!
From Odawara, Japan, Kimura is a gallery assistant, illustrator and artist. She first studied drawing in Japan, and then made her way to Sweden for a two-year program for loom weaving, before landing in Toronto in 2011, focusing on illustration. Working primarily with acrylic gouache, pencil crayons and watercolour, her drawings embody a dream-like aesthetic. Reminiscent of this, her illustrations in Twelve in a Race are whimsical, incredibly detailed and full of colour. Kimura said, "When I received a story by Catherine Little about the Chinese zodiac, I started researching the actual animals to draw them realistically and not in an imaginary way. I wanted to depict the animals more like how they appear in real life. I even looked through historic portrayals of the dragon."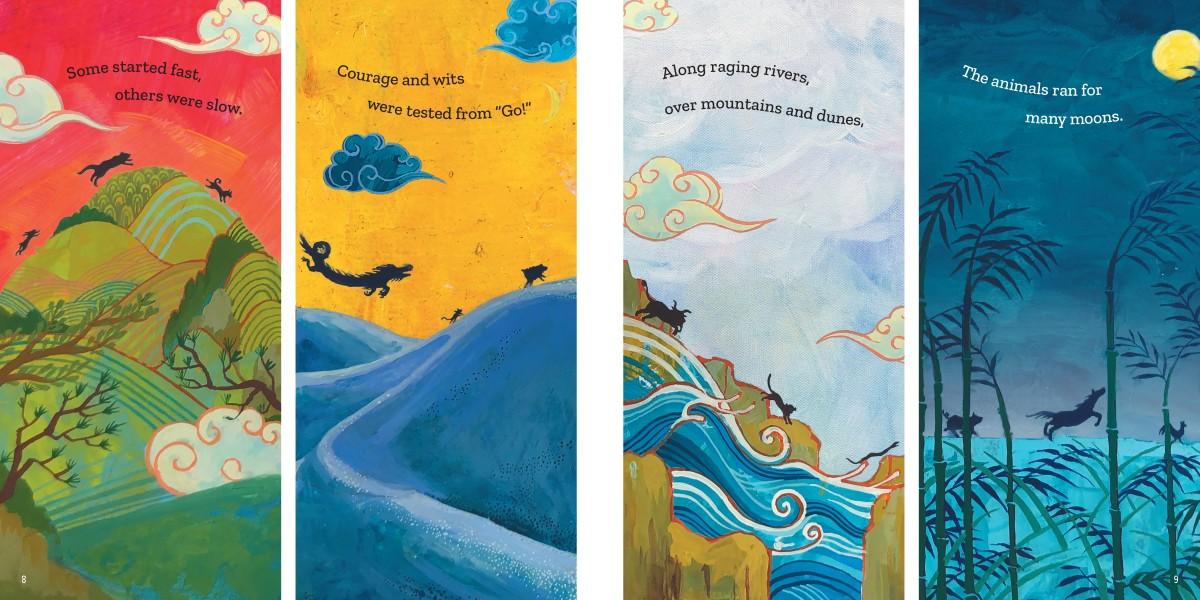 Image courtesy of Plumleaf Press
For Little, the book goes beyond telling a simple story. "When I present Twelve in a Race now," she explains, "I show it as a way for all children to practice counting, ordinal numbers, problem-solving and discuss character traits using a culturally important story. I often use finger puppets and show them Sae's original art to make the story of creating a picture book come alive.  Sae and I are currently working on a follow-up story using the same characters for the next Lunar New Year - The Year of the Dragon."
For Kimura, the collaboration helped to stretch her limits as an artist. "The most challenging and exciting part of a collaboration like this is that I can go somewhere in my illustrations that I would not reach if I were working only by myself," explained Kimura. 
Twelve in a Race is available for purchase at shopAGO.