The Chinese Canadian Museum opens in Vancouver
The first of its kind in Canada, Vancouver is home to a new museum dedicated to Chinese Canadians
---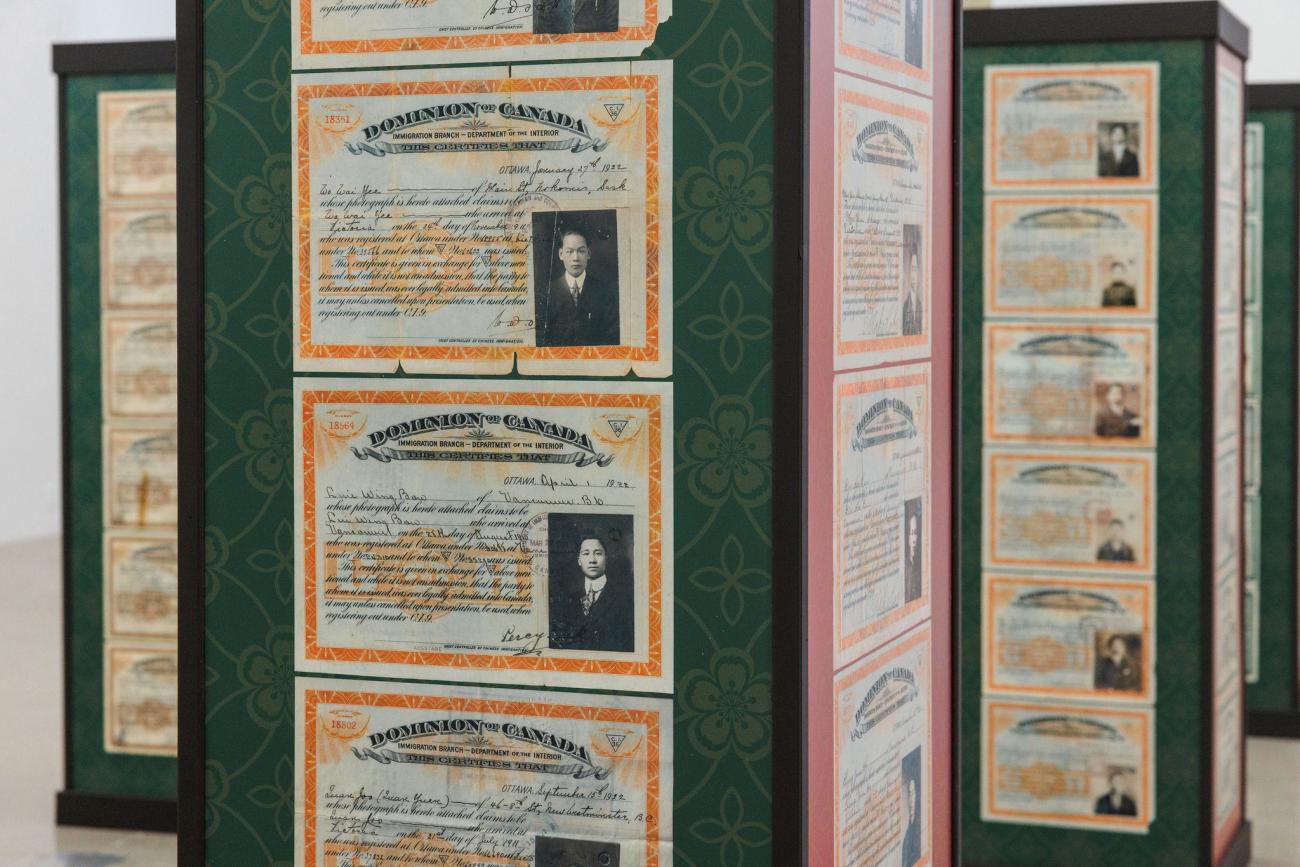 The Paper Trail to the 1923 Chinese Exclusion Act, feature exhibition. (Photo by Ian Kobylanski)
On July 1, Vancouverites saw the opening of the Chinese Canadian Museum, the first of its kind in Canada. The newly opened cultural institution is dedicated to amplifying the voices of Chinese Canadians. Through exhibitions and programming, it strives to connect Canadians to the stories and contributions of past, present and future generations of Chinese Canadians. 
The seed was planted back in 2017 when the provincial government of British Columbia announced its commitment to establishing a museum dedicated to celebrating the Chinese Canadian community. In 2020, the Chinese Canadian Museum Society of B.C. was founded following community consultations. Fast forward to 2023, the museum has found its lasting home inside the historic Wing Sang Building. 
Originally built in 1889 by Chinese merchant Yip Sang for his business Wing Sang Company, the building is the oldest structure in Vancouver's Chinatown.  "Wing Sang" in Chinese means "everlasting" — expressing an aspirational hope to live and thrive. The building is an embodiment and testament to Yip Sang's experience and lasting legacy. 
On view now at the museum is the feature exhibition The Paper Trail to the 1923 Chinese Exclusion Act, curated by Catherine Clement. Commemorating 100 years since the passing of the 1923 Chinese Exclusion Act in Canada, the show looks into Canada's exclusion years from 1923 to 1947. The act halted all Chinese immigration to Canada and mandated that Chinese migrants register with the government and carry photo identification, even if born in Canada. Hundreds of these Chinese Immigration (C.I.) certificates are on display for visitors to see in this exhibition – the most ever to be publicly displayed in one show. All papers were community-sourced; showcasing a diverse array of families of Chinese descent from across Canada. 
"The stories we have uncovered involved hundreds of hours of original research. We scoured the pages of old Chinese and English newspapers, sifted through clan society archives, examined personal correspondences, waded through coroners' reports, culled through newly released government records, and tapped the memories of hundreds of families across every region of Canada," said Clement.
One part of the exhibition that is particularly personal and haunting is Bachelors' Alley, which explores the stories of the many Chinese bachelors who were disproportionately affected by the Exclusion Act. Many of these men had families in China and the Exclusion Act separated them from their family members, causing them to spend their adult lives apart from each other. Many men never earned enough money to return to China or be able to bring their families over after the repeal of the act. With no descendants to remember them, the stories and photographs uncovered for this exhibition reveal a rare peek into these men's lives.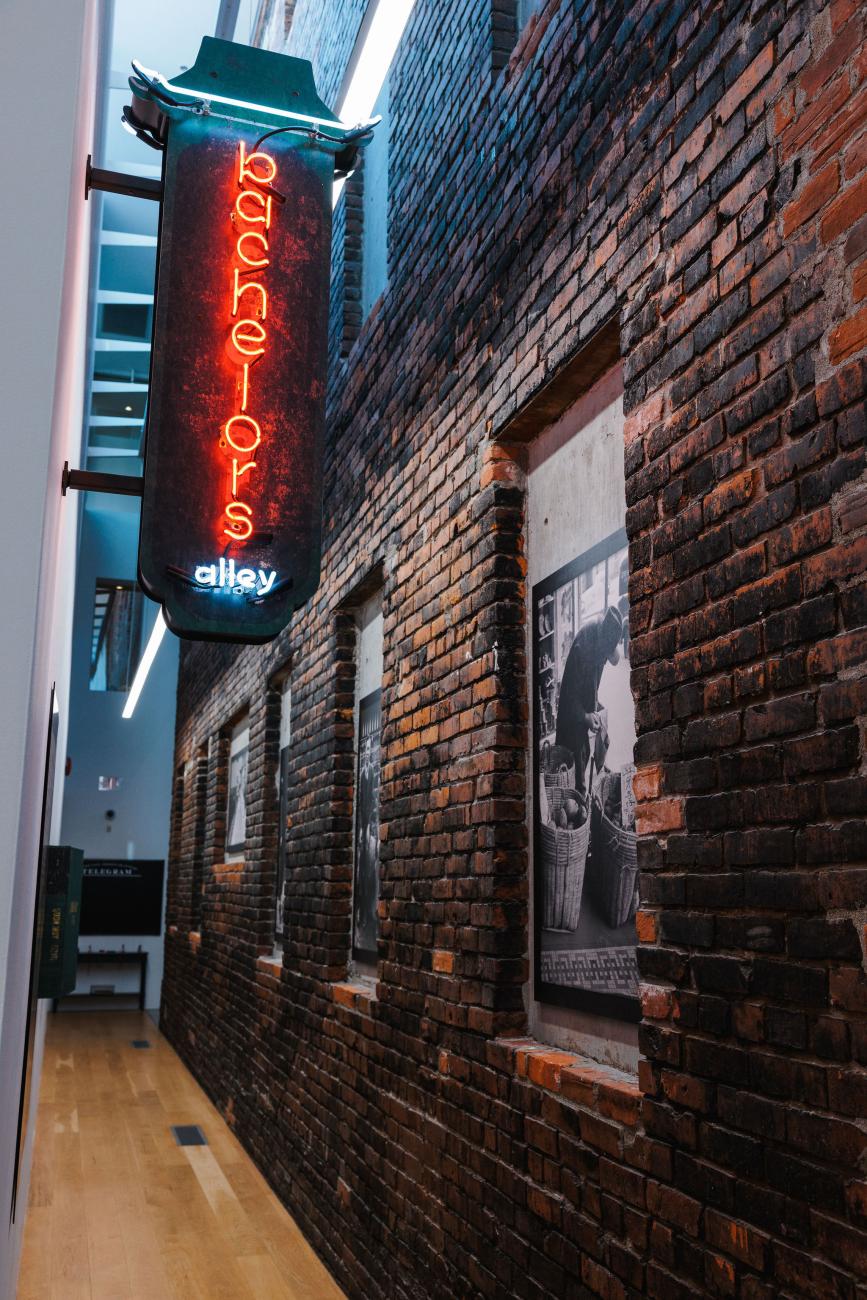 "Bachelors' Alley" in The Paper Trail remembers those most affected by Exclusion. (Photo by Ian Kobylanski)
In partnership with the Chinese Canadian Military Museum, The Paper Trail to the 1923 Chinese Exclusion Act is on view until June 2024 at the Chinese Canadian Museum in Vancouver.