Documenting Michael Snow
Get a glimpse at the prints, photographs and ephemera by Michael Snow pulled from the AGO vaults.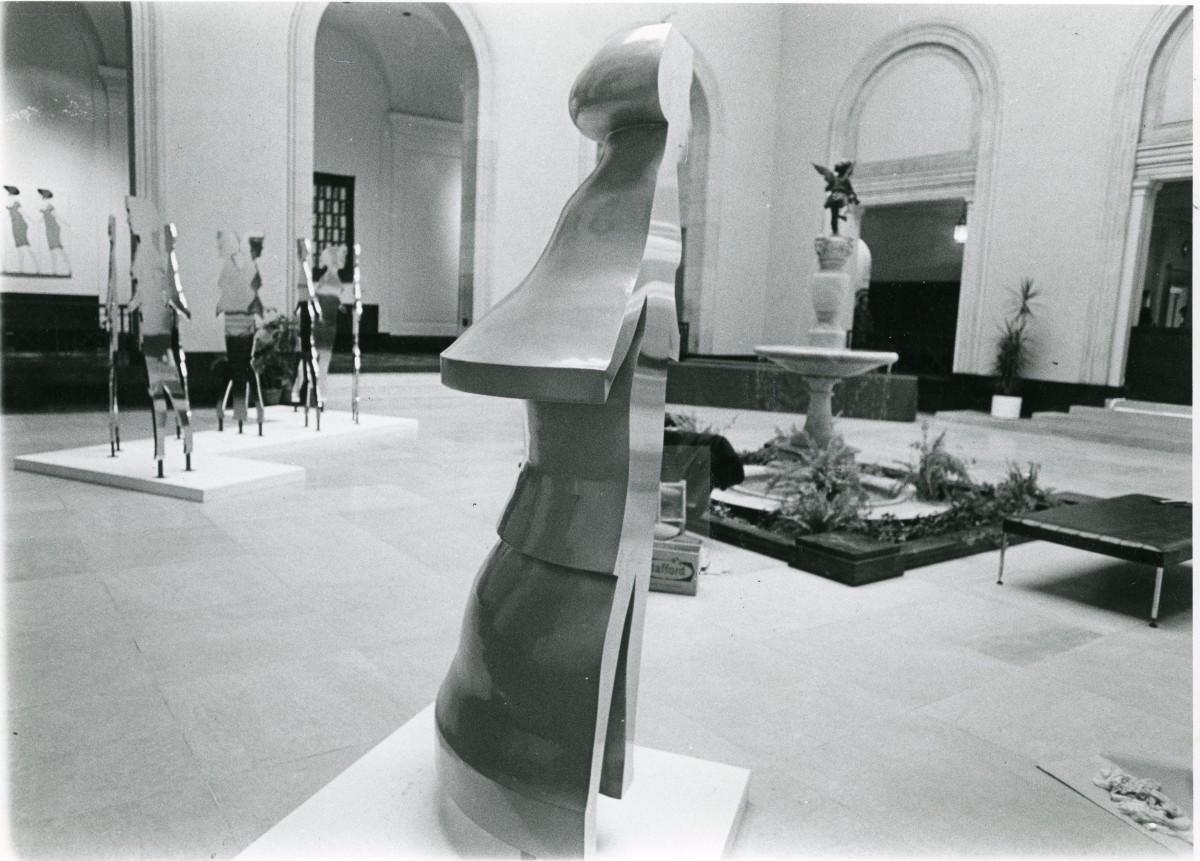 Walking Woman, 1967. February 1970. From the Art Gallery of Ontario Archives. E.P. Taylor Research Library & Archives. Photo by John F. Phillips
Michael Snow (1928-2023) was a legendary Canadian artist whose highly acclaimed and influential practice spanned all media, including painting, drawing, sculpture, photography, film, video projection, sound art, bookmaking and experimental jazz. Snow was active as an artist until the very end. Last year, the AGO collaborated with him on his book My Mother's Collection of Photographs, a captivating selection of family snapshots taken from his Quebecois mother's photo albums, illuminating patterns and motifs in the passage of time. 
Snow's long history with the AGO spans more than five decades. The AGO showed retrospective exhibitions of Snow's work in 1970 and 1984, toured his art  across the province through the Artists with their Work program from 1972 to 1981, and hosted the massive multi-site Michael Snow Project, along with The Power Plant Gallery, in 1994-1995. The last exhibition of Snow's work at the AGO was Objects of Vision in 2012, which celebrated his achievement as the 2011 winner of the Gershon Iskowitz Prize.
The AGO is the proud holder of Snow's personal archive, the largest artist's archive in our collections. Snow made his first gift of archives to the Gallery in 1992 and then again in 1996 and 2016. The AGO's vaults contain a plethora of his textual records, photos, posters, prints, sketches and other ephemera. The archive tells the story behind who he was as an artist, diving into his creative process and the making of his most famous works.
On Friday, January 27, 2023, the AGO opened the Marvin Gelber Print & Drawing Study Centre and put on display rarely-seen works from Snow's personal archive.  
We asked the AGO's Library & Archives and Prints & Drawings teams to share some of the works they are most excited to share ahead of the event. 
One of Snow's early works, Ocul (1954), is a large ink and watercolour drawing. The work depicts a surreal image of a male figure beside a female figure, their bodies constructed from objects and eye-like structures.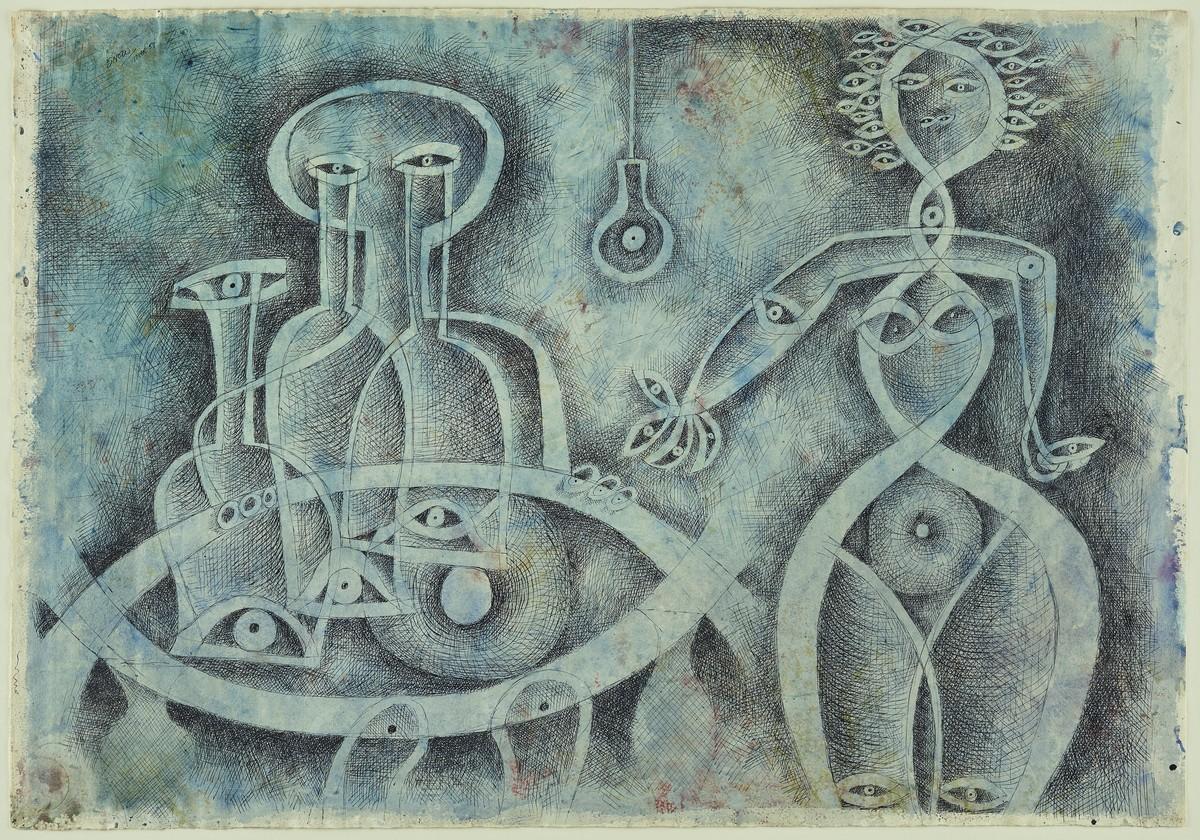 Michael Snow. Ocul, 1954. Black pen and ink and colour dyes on paper, Sheet: 51.2 × 74cm. Art Gallery of Ontario. Purchase, 1970. © Estate of Michael Snow. 70/5.
Next are sketches and templates of Snow's famous reoccurring motif, Walking Woman. He first incorporated the figure into his work in 1961 and continued creating countless works with the form since then. His last major Walking Woman work, created in 1967, features 11 stainless steel sculptures of the figure and is part of the AGO Collection.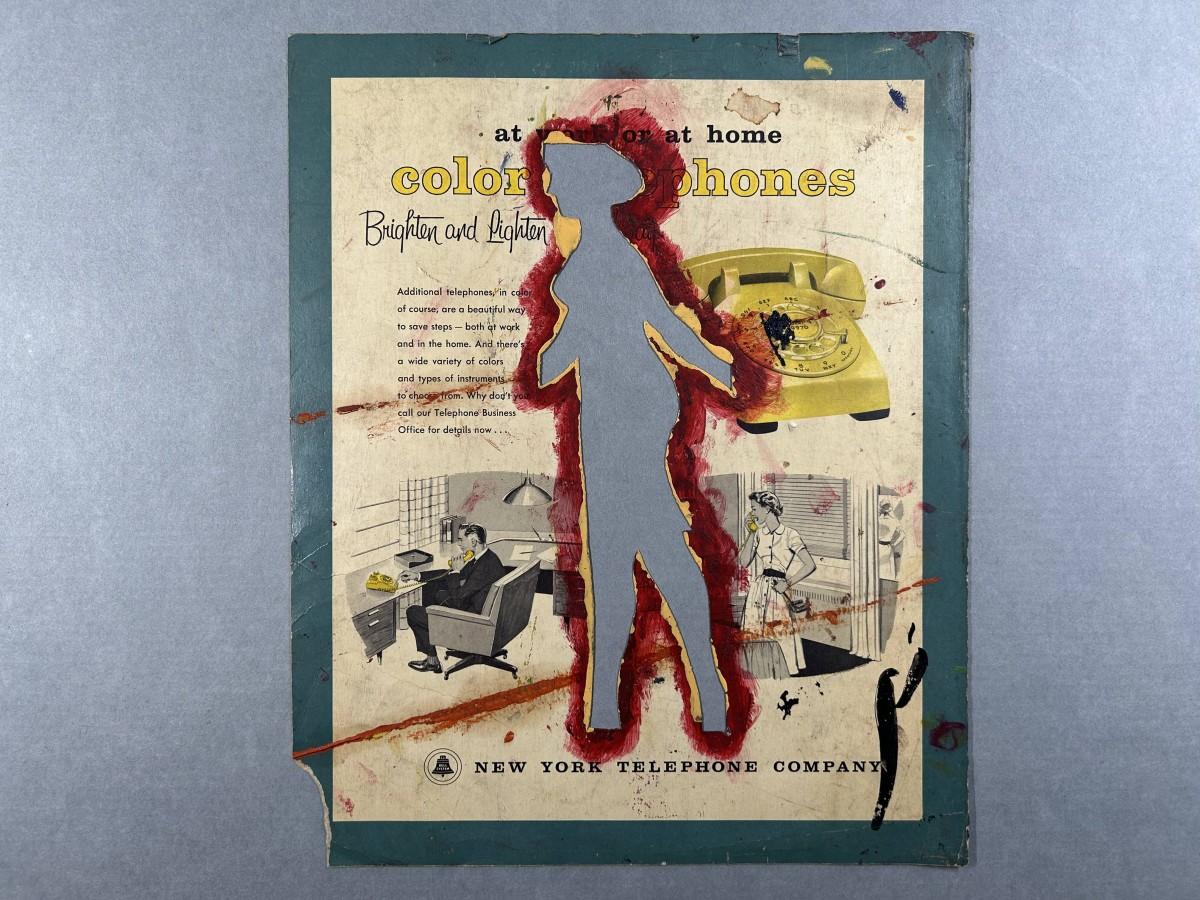 Stencil of Walking Woman, ca. 1962. Michael Snow fonds, Edward P. Taylor Library & Archives. Gift of Michael Snow, 1992. © Estate of Michael Snow.
Take a journey through the making of Snow's 1970 retrospective at the AGO, Michael Snow/A Survey. The exhibition's catalogue, templates of page designs and archival photographs of the exhibition's grand opening will on be on display.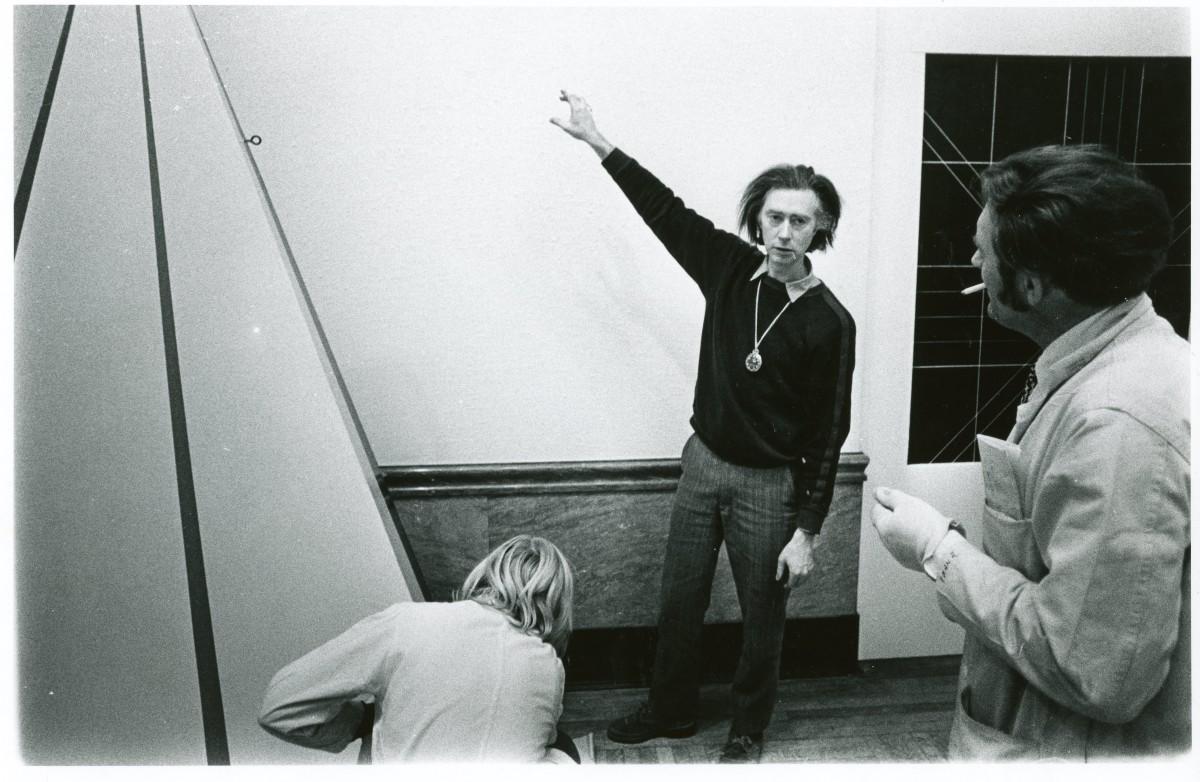 Installation of Michael Snow/A Survey. Michael Snow, artist, and two AGO preparators. February 1970. From the Art Gallery of Ontario Archives. E.P. Taylor Research Library & Archives. Photo by John F. Phillips
You may have spotted Snow's famed public art projects, Flight Stop (1979) and The Audience (1989), adorning the ceiling of Toronto's Eaton Centre and greeting visitors at the Rogers Centre, respectively.  Behind-the-scenes photographs of the inception of these projects will also be on display.
On Wednesday, February 15, Jim Shedden (AGO's Manager of Publishing and friend of Snow) curated a free screening of films by Michael Snow in the AGO's Jackman Hall. Shedden reflected on his 40-year relationship with Michael Snow in our Foyer story here.