Seeing the Unseizable
An essay from the Fragments of Epic Memory catalogue by curator Julie Crooks.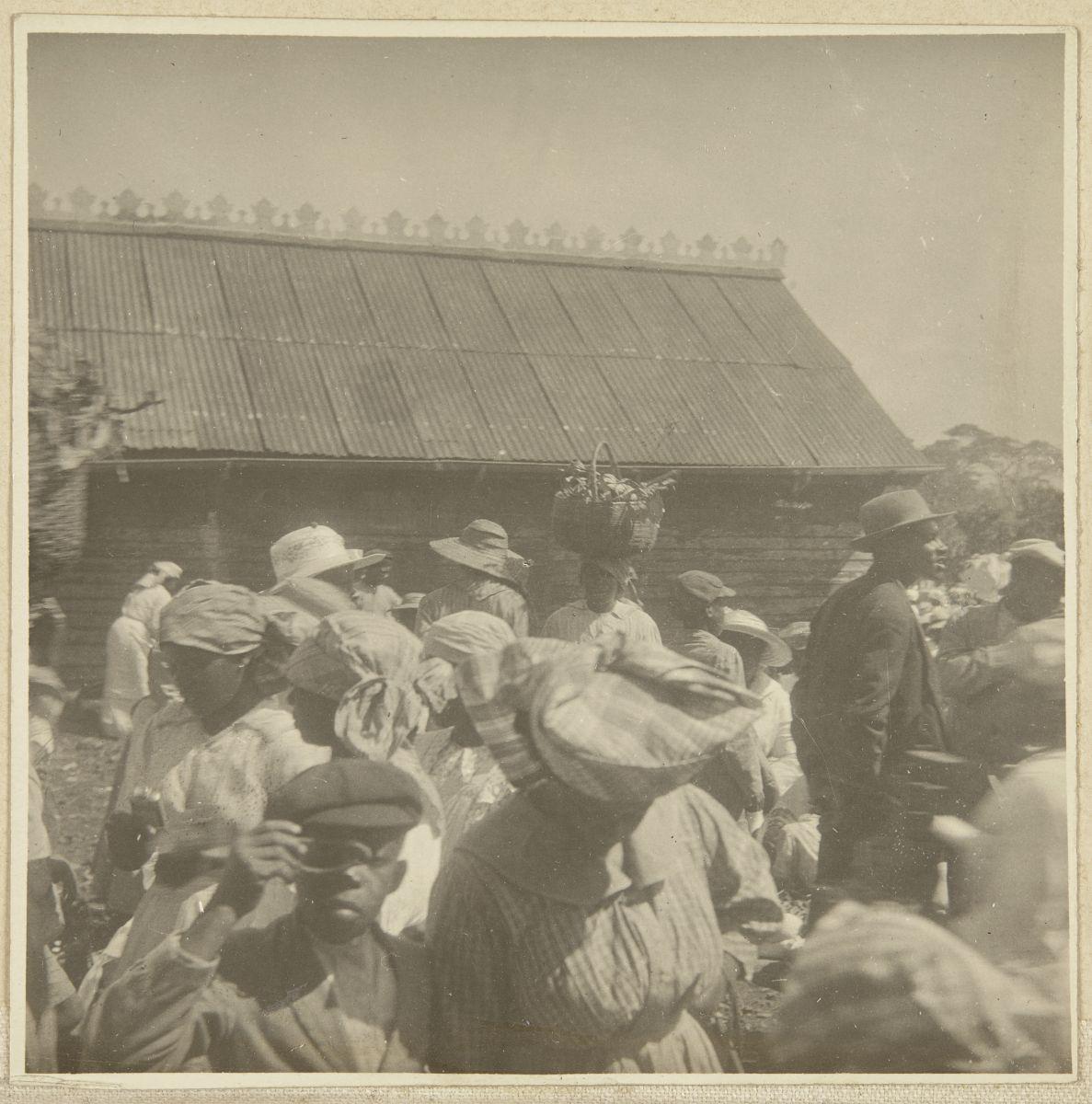 Unknown photographer, Boy with optical device at market, location unknown, c. 1915. Gelatin silver print, 27.9 x 20.3 cm. Album: 29 pages with gelatin silver prints. In West Indies (Cuba, Puerto Rico, Jamaica, Panama). Art Gallery of Ontario, Montgomery Collection of Caribbean Photographs, purchase with funds from Dr. Liza & Dr. Frederick Murrell, Bruce Croxon & Debra Thier, Wes Hall & Kingsdale Advisors, Cindy and Shon Barnett, Donette Chin-Loy Chang, Kamala-Jean Gopie, Phil Lind & Ellen Roland. Martin Doc McKinney, Francilla Charles, Ray & Georgina Williams, Thaine & Bianca Carter, Carmaine Crooks, Nathaniel Crooks, Andrew Garrett & Dr. Belinda Longe, Neil L. Le Grand, Michael Lewis, Dr. Kenneth Montague & Sarah Aranha, Lenny & Julia Mortimore, and The Ferrotype Collective, 2019. 2019/2188. Photo: Art Gallery of Ontario.
Fragments of Epic Memory highlights the nuanced patchwork of Caribbean history and the colourful brilliance of the region's modern and contemporary art. Though the exhibition closed in February 2022, its legacy has been immortalized in an official catalogue – available both online and at shopAGO. 
The catalogue's striking cover is reminiscent of an ocean light blue and features fragmented sneak peeks of artwork from the exhibition in the shape of the Caribbean islands. After opening with Saint Lucian poet and playwright Derek Walcott's 1992 Nobel Prize speech – and namesake of the exhibition, The Antilles: Fragments of Epic Memory – readers are guided through the show's conceptual vision via an essay by Julie Crooks, AGO Curator, Africa and the Diaspora.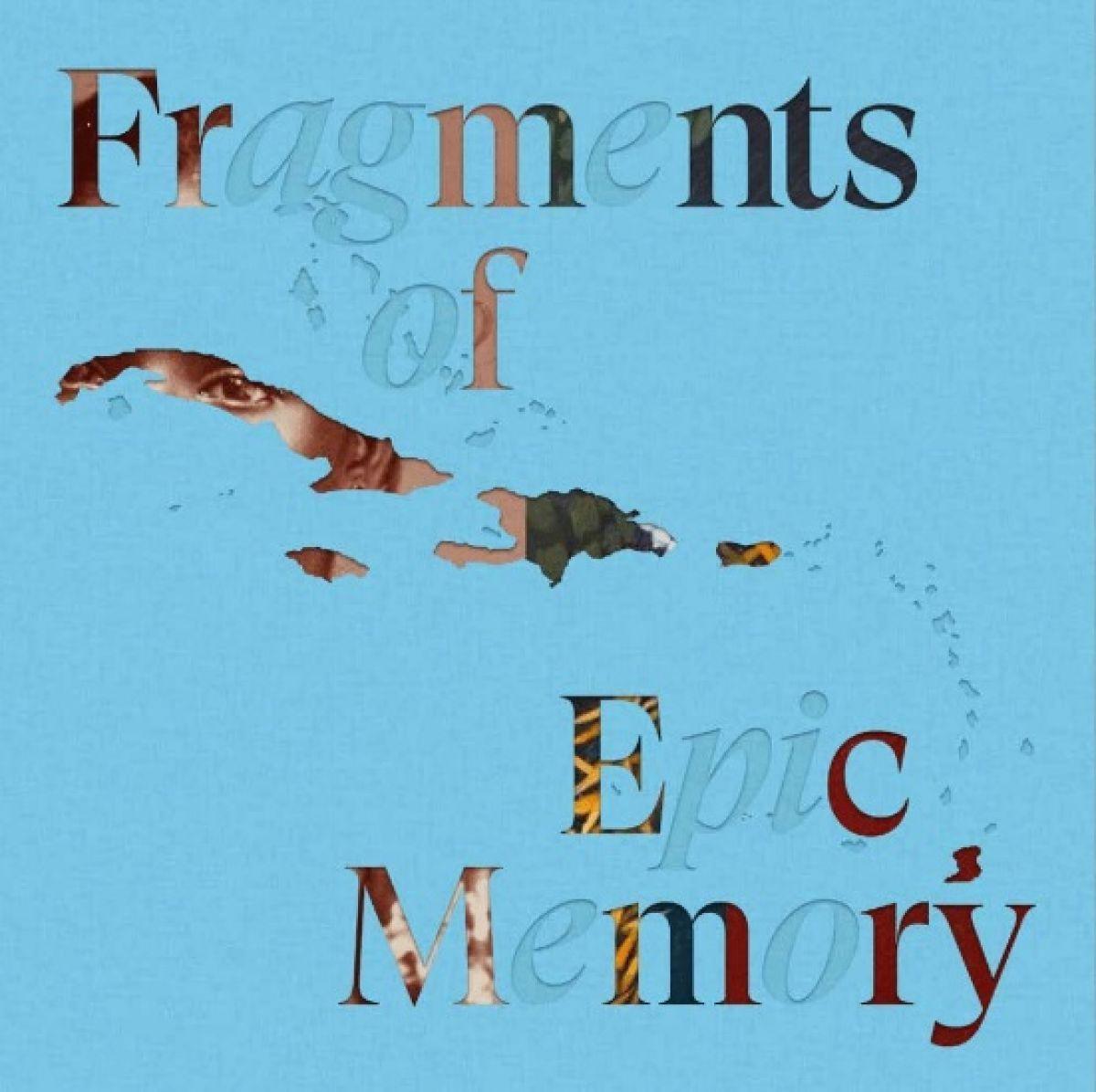 Image courtesy of the AGO.
In Seeing the Unseizable: Confronting the past and Considering the Future, Crooks introduces her curatorial vision by discussing one photograph from the Montgomery Collection of Caribbean Photographs that has deeply resonated with her [image at top]. Set in an unknown Caribbean marketplace in the early 1900s, amid a bustling scene full of vendors and patrons in motion, a young boy stands in the foreground of the image staring back at the photographer through a uniquely shaped optical device. Crooks interprets this as a powerful moment of resistance stating, "the boy concentrates on making himself visible by returning the [European] photographer's cold, all-encompassing gaze. As he shifts from subject to spectator, his gaze fixes on the man wielding the camera. This captured act disrupts the power imbalance inherent in colonial regimes of vision."
Drawing on Walcott's Nobel speech, Crooks then reveals the mission of Fragments of Epic Memory, asserting that it "adopts a non-linear approach across time periods, bringing together Montgomery photographs with Caribbean and diasporic art-making to re-vision and reflect on the region and its histories through the lens of an ongoing struggle for liberation." To convey this vision, works in the exhibition have been loosely organized around three themes: "Ghosting/Post Emancipation," "See.We.Here," and "Freedom/Futures."
Works related to "Ghosting/Post Emancipation" directly address the historical trauma inflicted via the trans-Atlantic slave trade, and the ghostly or haunting presences that have been left in its wake. "While acknowledging such hauntings," says Crooks offering further insight, "these creators harness that energy through these encounters to produce art that suggests emancipatory potential." She illustrates this approach citing works from the exhibition including Andrea Chung's Litany for Survival (2019), Sir Frank Bowling's Middle Passage (1967) and Roshini Kempadoo's series Ghosting (2004).
Rooted in the power of self-representation, works associated with the "See.We.Here" theme include studio portraits from the Montgomery Collection of Caribbean Photographs alongside modern and contemporary works by artists from the Caribbean diaspora who, according to Crooks, "have a shared desire to 'call attention' to self, agency, and belonging while pushing beyond colonial boundaries and constraints." Included in this section is Black Bullets (2012), a time-based media work by Jeanette Ehlers commemorating the Haitian Revolution, as well as Paul Anthony Smith's Untitled, 7 Women (2019), depicting a contemporary carnival scene featuring young women in masquerade costumes.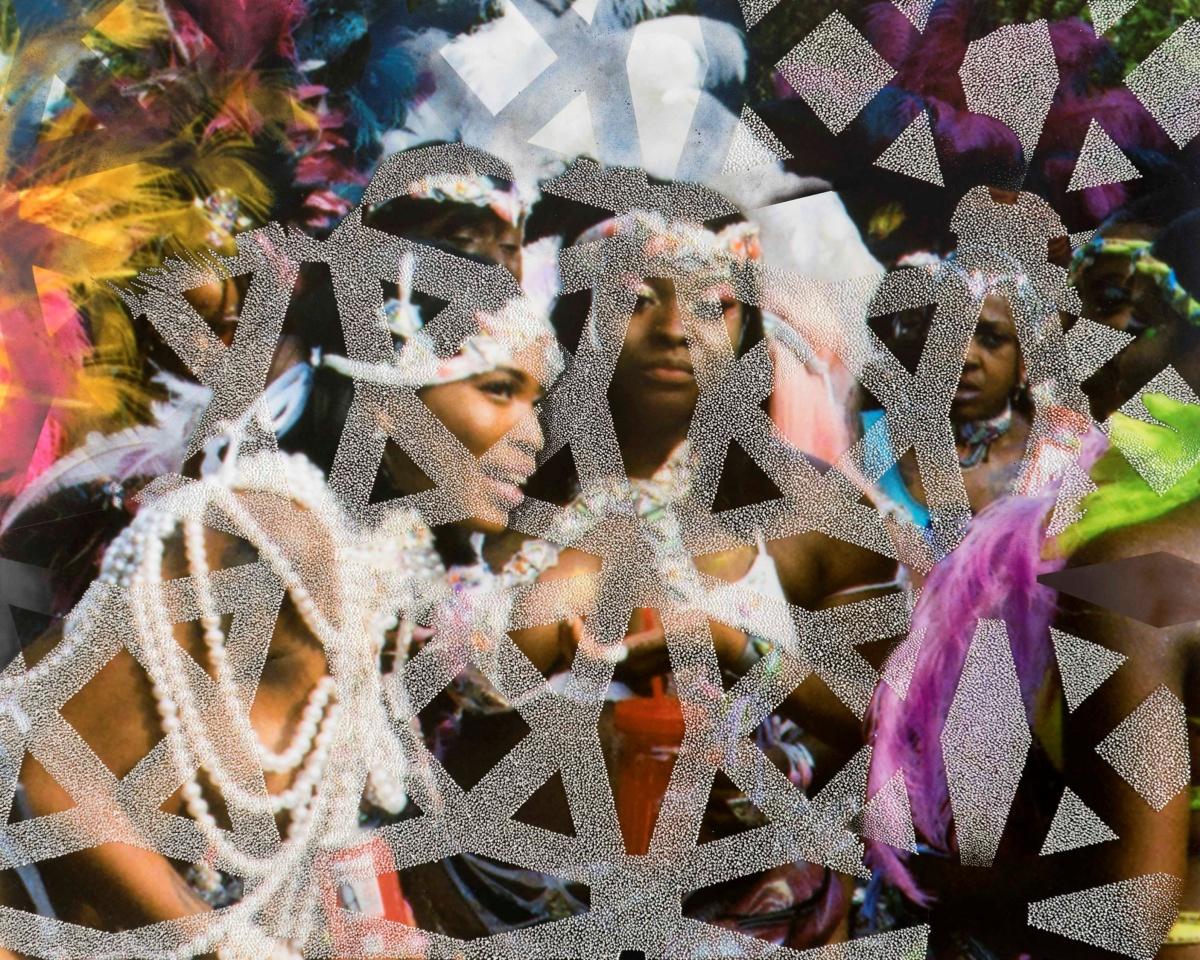 Paul Anthony Smith, Untitled, 7 Women, 2019. Unique picotage on inkjet print, coloured pencil, spray paint on museum board, 101.6 x 127 cm. The Hott Collection, New York © Paul Anthony Smith. Image courtesy of the artist and Jack Shainman Gallery, New York
Finally, "Freedom/Futures" consists of works by artists who use subversive and abstract approaches to obscure images and, as Crooks states, "rethink notions of looking and seeing in the context of the embodiment of Black and racialized individuals." These works reimagine toxic misrepresentations in the archive of Black imagery, offering a more surreal alternative. Rodell Warner's Augmented Archives (2021), Leasho Johnson's Jaw bone (man looking back at the cane fields) (2019) and Christopher Cozier's NOW SHOWING: 12:30 all astutely demonstrate this approach.